New Bitcoin Narrative Targets Multitrillion Bond Market
Major Australian investment fund Pendal Group considers that government bonds could become a "dead asset class" as they continue to lose their relevance in portfolios due to trillion-dollar quantitative easing programs run by central banks, pushing investors towards bitcoin (BTC).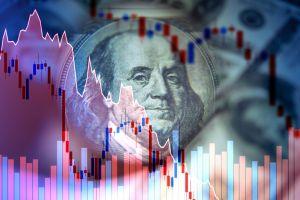 "We think ultimately that government bonds will turn into a dead asset class, so we now have to imagine what it will be like for other assets classes when bonds are no longer relevant to hold in a portfolio," Vimal Gor, Head of Bond, Income and Defensive Strategies, told the Australian Financial Review. According to him, as bond yields are going to "stay low for a very long time," investors are looking for alternatives and "commodities and cryptocurrencies have a part to play in the answer."
However, Gor said that bitcoin is superior to gold as a social contract and store of wealth because its easier to transact, there are flat running costs, and BTC has a finite and decreasing supply.
"We have been positioning in gold for our clients for many many years now. Now we're doing it with bitcoin," he said, adding that many of their high-net-worth clients and wholesale investors are asking about BTC. In either case, according to Gor, the fiat currency system will collapse but evolve.
As of August 2020, the overall size of the global bond markets in terms of USD equivalent notional outstanding, is approximately USD 128.3tn, according to estimates by the International Capital Market Association.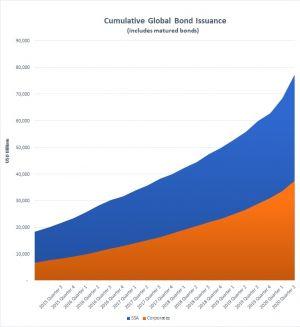 As reported, last week, Rick Rieder, BlackRock's Chief Investment Officer of Global Fixed Income said that BTC is "much more functional" than gold and the most popular cryptocurrency could replace the yellow metal. At the end of last year, BlackRock had USD 7.4 trillion in assets under management.
With some AUD 101.4bn (USD 74bn) in funds under management as of end 2019, Pendal Group says it is one of Australia's largest investment managers. The company is listed on the Australian Securities Exchange.
Su Zhu, CEO of crypto investment fund Three Arrows Capital, commented on the Pendal's approach by stating that "if pensions begin divesting from the zero/negative yielding global sovereign bond market to buy BTC that would be a veritable deluge of capital".
Meanwhile, Michael Saylor, CEO and Founder of business intelligence firm MicroStrategy, expects BTC and other cryptocurrencies to strengthen its position of a "better store of value" for the USD 300 trillion that are currently "trapped & rapidly depreciating in bonds, stocks, real estate, cash, & gold".
At pixel time (10:38 UTC), BTC trades at USD 18,726 and is up by 3% in a day and 15% in a week. The price rallied by 44% in a month and 159% in a year.
___
Learn more:
This Is The Main Story in Bitcoin Now According to Pantera Capital CEO
10 Superstar Traditional Investors Who Have Endorsed Bitcoin
6 Most Common Misconceptions About Bitcoin Picked by Lyn Alden
---