Negative USD Yield Risk Adds Bitcoin On Software Giant's Radar
Following announcements from major mainstream investors such as Paul Tudor Jones that they are adding bitcoin (BTC) to their portfolios as an inflation hedge, a US-based major software company said that it may invest part of its cash into bitcoin and other alternative investments, citing "negative real yield on US dollars."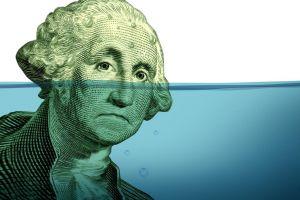 The announcement was made by MicroStrategy in an earnings call for the second quarter on July 28, a transcript published by The Motley Fool shows:
"We will seek to invest up to another USD 250 million over the next 12 months in one or more alternative investments or assets which may include stocks, bonds, commodities such as gold, digital assets such as bitcoin, or other asset types," president and chief financial officer of MicroStrategy, Phong Le, was quoted as saying on the call.
Further elaborating on the MicroStrategy's plans, chairman and CEO of the company, Michael Saylor, said that the company originally expected to get higher yields on its US dollar holdings. However, this expectation has "materially changed over the course of the last three months," he said.
"We have a large amount of USD on our balance sheet and we have carried that for a while. Over time, the yield on our dollar values has decreased and at points, we had an expectation that we would get higher real yields, and therefore, there was no real urgency to address this issue. But as of today, we're expecting negative real returns or a negative real yield on US dollars," the CEO added.
The CEO also added that they expect more monetary stimulus to come, "both in the US and Europe, and perhaps, everywhere else in the world," strengthening the case for investing cash into alternative assets.
The company, which is publicly traded on the Nasdaq stock exchange and has a market capitalization of about USD 1 billion, did see its share price jump the day after the earnings call transcript was released, opening about 5% higher on July 29 compared to the previous day's closing price.
At pixel time (08:44 UTC), BTC trades at USD 11,733 and is up by almost 4% in a day and 7% in a week.
___
Learn more:
Gold and Bitcoin Surge Exposes Generational Divide – JP Morgan
Goldman Sachs Strategist Warns of 'Real Concerns' Over US Dollar
'Difficult to Ignore' Shift As Grayscale Buys More Bitcoin Than Miners Generate
Centralized Money Has 'Never Been Good' - US Congressman
Dovish Fed Remarks Send a Message to Bitcoin Holders Too
---