Modi Says Bitcoin in the 'Wrong Hands' Can 'Spoil Our Youth' as India Readies a CBDC
Disclosure: Crypto is a high-risk asset class. This article is provided for informational purposes and does not constitute investment advice. By using this website, you agree to our terms and conditions. We may utilise affiliate links within our content, and receive commission.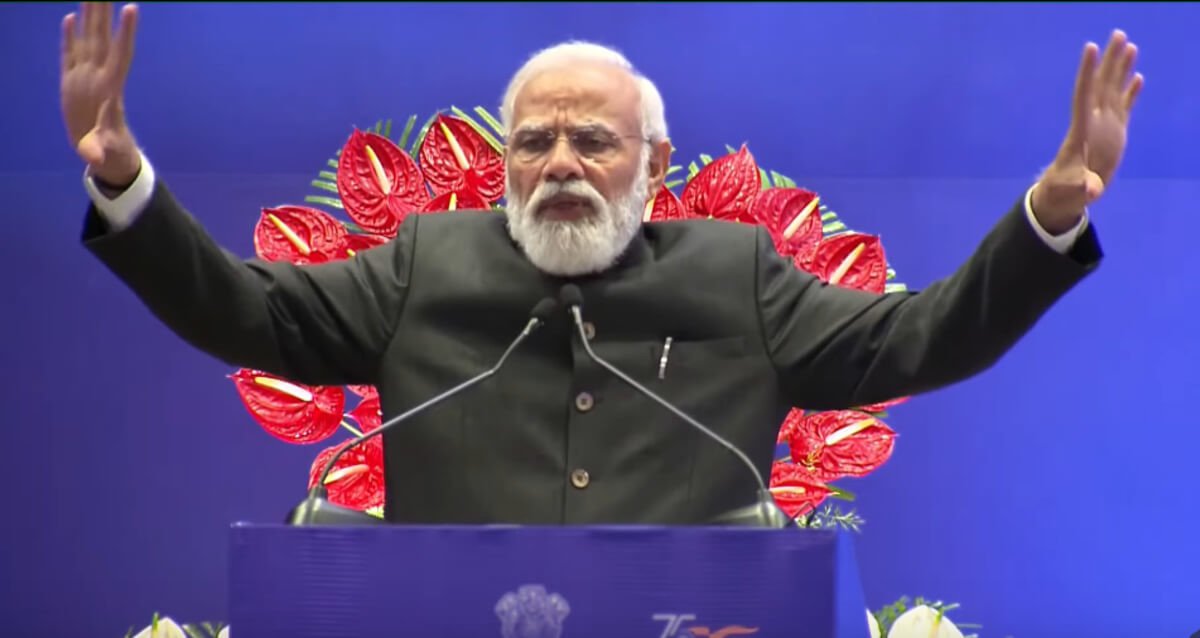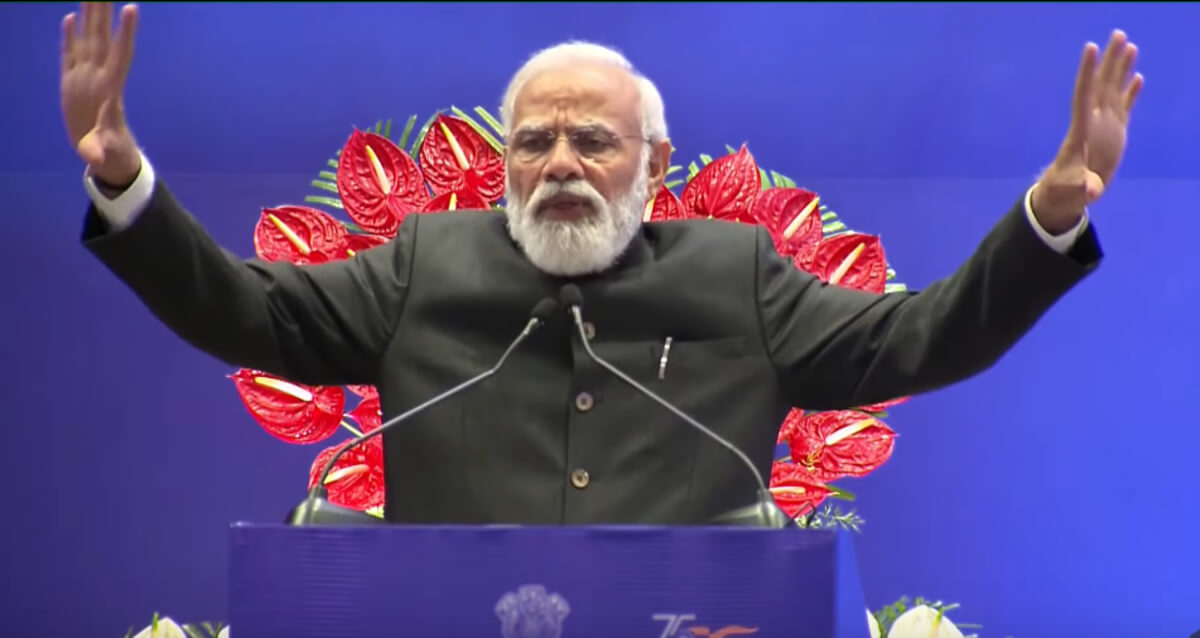 The world of crypto has been left bemused (and in some cases thoroughly amused) by unexpected comments made on bitcoin (BTC) and crypto regulation from the Indian Prime Minister Narendra Modi.
In a virtual address at the Sydney Dialogue, Modi stated that "democratic nations should work together on cryptocurrency to ensure it does not end up in the wrong hands."
On Twitter, he (or his PR team) decided that the sentiment was so poignant it was worth repeating in writing, explaining:
"Take cryptocurrency or bitcoin for example. It is important that all democratic nations work together on this and ensure it does not end up in [the] wrong hands, which can spoil our youth."
Furthermore, he urged, in the full address,
"We are at a historic moment of choice. Either all the wonderful powers of technology of our age will be instruments of cooperation or conflict, coercion or choice, domination or development."
On social media, commentators in the world of crypto began trying to work out exactly what Modi meant by allowing BTC and crypto to fall into the "wrong hands." Internet sleuths tried to determine if the PM was referring to something akin to a China-style crypto crackdown – or if he was just having an OK boomer moment.
Bitcoin and other blockchain networks are decentralized protocols, meaning that outside larger mining pools and whales (whose influence in the crypto pond may be overstated, according to some analysts), there are no "hands" of control coming for the "youth" in India or anywhere else.
Meanwhile, this is happening at a time when India is reportedly planning to launch its own central bank digital currency pilot (CBDC) project, which is said to be on track to debut in the first half of 2022.
But the central Reserve Bank of India (RBI) has been (like many of its counterparts) making painfully slow progress on its digital rupee plans. Per a report from the Indian Express yesterday, the RBI is still umming and ahhing about "matching domestic priorities with design features."
Although the RBI has spoken of beginning limited trials for the CBDC next month, a full national rollout looks unlikely in the very short term – and there are no signs yet that New Delhi will seek, like China, to stamp out access to crypto.
Beijing has attempted to do just that, ostensibly to protect its citizens from "speculative risk" and limit carbon emissions. But many feel that it is doing so to pave the way for its digital yuan to become the only digital player in town. And China is on schedule to launch its digital CNY early next year, way ahead of India and most other major economies.
One Twitter user opined that "the reality is" that Modi "is scared that the money is not going to come to the post office and public sector banks that are accountable to [the] RBI."
Twitter users posited that Modi also hopes to gain "control" over digital forms of finance.
When he says "in the wrong hands", "cooperation or conflict".. these phrases are no good to crypto, he just want control.

— Slim (@Ethadalunazil) November 18, 2021
However, some, like the Founder and CEO of Quantum Economics, Mati Greenspan, were just confounded by the statement.
He's talking about it falling into the hands of the current regime, a.k.a. the global banking cartel & the diseased Finance continuing due to the youth being conditioned to act as the current leader ship of the world already does. Need to get china out of the picture for starters

— Christopher McDannel ⚡️ (@mac_n_cheeziest) November 18, 2021
Of course, talking about allowing things to "fall into the wrong hands" was a pretty easy setup for a series of obvious political gags: with Twitter users of all stripes retorting that India itself had fallen into the wrong hands in 2014 – when it voted Modi into power.
We in India regret that @PMOIndia is in the wrong hands.

— rosamma thomas (@rosammat) November 18, 2021
India has already landed itself in wrong hands in 2014.

— Dr MANOJKUMAR YADAV (@manoj4justice) November 18, 2021
To safeguard youth:

With lucrative advertisement youth is getting attracted to this space and invest in Memecoins and small cap projects without understanding.

To safeguard youth from rug pulls a clear regulatory guidelines on advertisement & listings will be helpful.

2/

— Kashif Raza (@simplykashif) November 18, 2021
____
Learn more:
– India To Define Crypto As Asset, Ban Payments, and Ads – Report
– New Crypto Unicorn is Born in India, Backed by a16z and Coinbase

– India's Crypto Market is More 'Mature' Than Vietnam's and Pakistan's – Chainalysis

– Indian Crypto Players Want Bigger Role In Shaping Regulation As Ban Is Less Likely
– Indian Central Bank Playing by Same Anti-Crypto, Pro-CBDC Rules as China, EU
---