MicroStrategy Gets USD 500M To Spend on BTC, Goldman Sachs' ETH plan + More News
Disclosure: Crypto is a high-risk asset class. This article is provided for informational purposes and does not constitute investment advice. By using this website, you agree to our terms and conditions. We may utilise affiliate links within our content, and receive commission.
Get your daily, bite-sized digest of cryptoasset and blockchain-related news – investigating the stories flying under the radar of today's crypto news.
____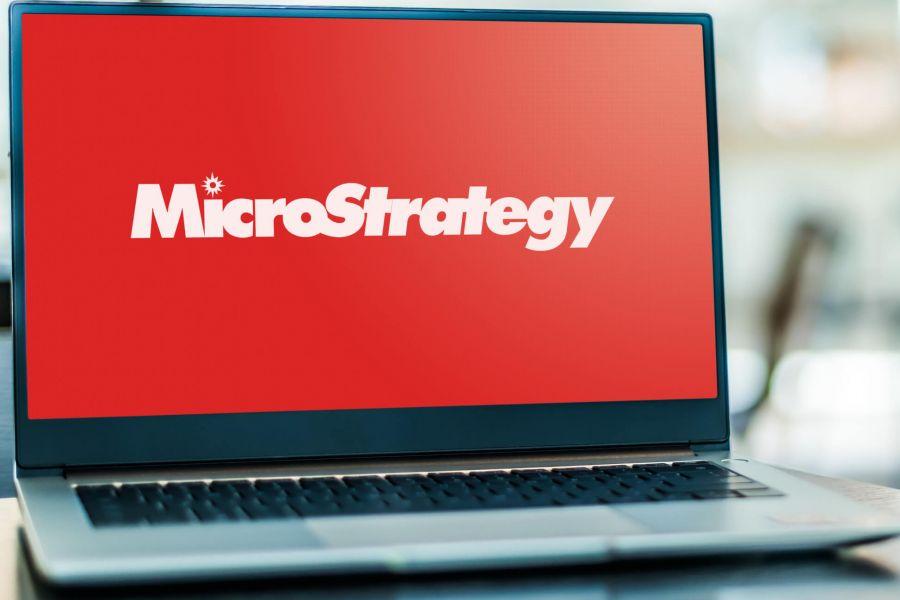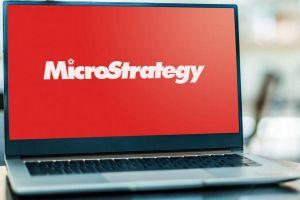 Investments news
MicroStrategy confirmed that it has raised USD 500m in order to buy more bitcoin (BTC). They would spend USD 488m of this sum on BTC. The company said that it now owns approximately BTC 92,079 (USD 3.75bn) that are being held by a newly formed subsidiary, MacroStrategy LLC.
Investment banking giant Goldman Sachs plans to offer options and futures trading in ethereum (ETH) in the coming months, Bloomberg reported, citing Mathew McDermott, head of digital assets at the bank. He also said the bank also plans to facilitate trades via exchange-traded notes tracking BTC. "Institutional adoption will continue. Despite the material price correction, we continue to see a significant amount of interest in this space," he was quoted as saying.
81% of surveyed investors (3,671 in total) are more bullish than before, following the recent sell-off in crypto markets, according to cryptoasset broker Voyager Digital's Q2 2021 Retail Investor Sentiment Survey. 87% of the respondents plan to increase their crypto holdings over the next quarter, compared to 80% in the previous survey. Based on a sample set of more than 1.6m verified users, the results show that 18% claim that BTC will exceed USD 71,000 by the end of Q3 2021 (down from 20%), 28% said USD 41,000-USD 55,000, and 39% predicted USD 56,000-USD 70,000.
Regulation news
Legal news
Block.one, the developer of EOSIO, an open-sourced blockchain software, has entered into a USD 27.5m settlement to resolve the class action lawsuit launched by the Crypto Assets Opportunity Fund (CAOF) related to the company's June 2017 – June 2018 token sale, and allegations that the company misled investors and inflated the EOS price. Block.one said it "believes this lawsuit was without merit and filled with numerous inaccuracies," but that the settlement will enable the team to focus on running their business.
Mining news
Bitcoin mining difficulty, or the measure of how hard it is to compete for mining rewards, dropped 5.3% on Sunday during the latest difficulty adjustment. It's the second drop in a row, bringing the difficulty down to 19.93 T, or the lowest it's been since late December 2020, as hashrate, or the computing power of the Bitcoin network dropped, due to a recent crackdown on BTC mining in China.
Mining farms in Kazakhstan might be a subject of the new tax: one tenge (USD 0.0023) per kilowatt per hour of electricity consumed during the mining process, Kursiv.kz reported. The new requirement is a part of amendments to the Tax Code of Kazakhstan, which were approved by Mazhilis and are now under review in Senat (the upper chamber of the parliament), the report added.
Canadian Bitcoin mining company Hut 8 Mining Corp. said that it has agreed with Canaccord Genuity Group Inc. on a bought deal worth CAD 100m (USD 82.25m) and that it expects its shares to begin trading on the Nasdaq on or about June 15, according to MarketWatch. The company's underwriters have agreed to acquire 20m units at CAD 5 (USD 4.1) apiece. The proceeds will be used to fund the expansion of Hut 8's crypto operations.
CBDCs news
Spain's biggest political party has submitted a bill in parliament that – if passed – would see the country introduce a central bank digital currency (CBDC). The draft bill is the brainchild of the Spanish Socialist Workers' Party (PSOE), the party of Prime Minister Pedro Sánchez, and also the party with the most seats in both houses. It was published in the parliamentary bulletin – and proposes creating a token that would be issued by the Spanish central bank but pegged to the euro.
Crime news
Crypto scams are "skyrocketing" in China, per a report from Finance and Economic Media (via Sina). Recently released, government-compiled statistics showed that "security incidents in the blockchain sector in 2020" increased by nearly 240% on 2019 figures, with criminals seeking to exploit the fact that most ordinary people have "limited knowledge of cryptoassets." The media outlet also quoted a Yunnan Province power official as stating that miners operating in the province were likely to be shut down by the end of June.
Blockchain news
Computing giant IBM said it has contributed code to the enterprise blockchain network Hyperledger, in order to make it easier to develop and deploy blockchain solutions for business. This includes the underlying code for the IBM Blockchain Platform Console — a user interface (UI) that will form what is now the Fabric Operations Console, which allows different platforms to integrate with a Hyperledger Fabric network, thus enhancing standardization.
___
(Updated at 16:40 UTC: with a paragraph about Goldman Sachs.)
---