Meme Token Tamadoge Price Keeps Going Up - Can TAMA Hit $1 This Week?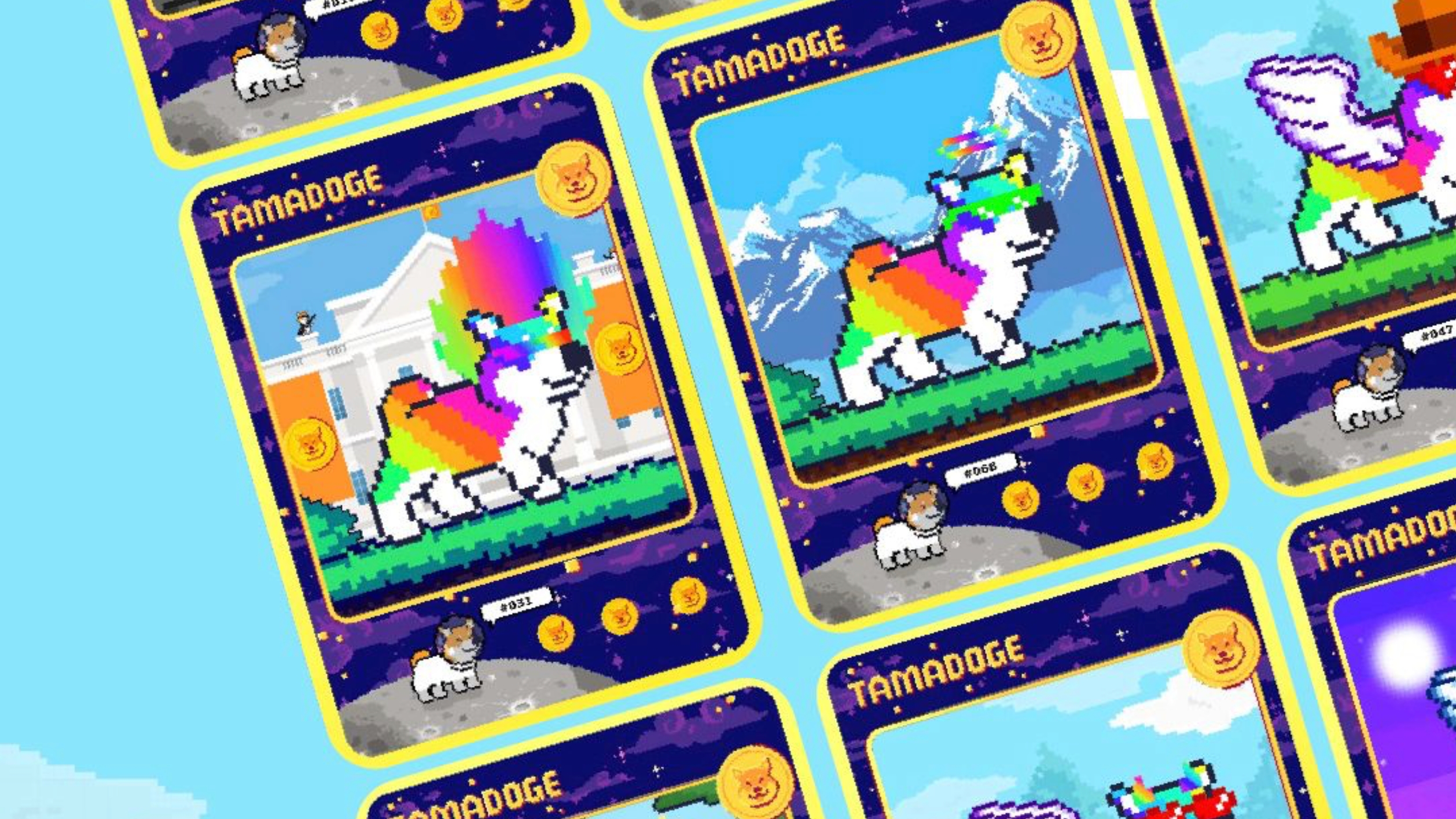 The price of Tamadoge (TAMA) has surged by 86% in 24 hours, capping off an astonishing 570% rise since the new altcoin gained its initial listings at the end of last month. At $0.139207, the meme token is also more than 1,200% up compared to its discounted presale price of $0.01, with excitement regarding its OKX listing and potential Binance listing driving market sentiment.
TAMA's momentum hasn't really subsided since its presale, which raised $19 million within a couple of weeks, far surpassing its original target of $2 million. As such, there remains every chance that its impressive rise to prominence could continue in the coming days and weeks, potentially pushing its price towards $1.
Meme Token Tamadoge Price Keeps Going Up
At the time of writing, TAMA is 11% up in the past hour, indicating that a rally is in process. Interestingly, the new meme token is actually 20% down from its all-time high of $0.163173, so it could be a good dip-buying opportunity here.
TAMA's chart is a rare one as far as recently listed altcoins go since it has consistently recorded gains since September 28, when sites such as CoinGecko and CoinMarketCap began tracking it.
What's encouraging to note as far as the chart above is concerned is that TAMA's volume (illustrated by the gray vertical lines at the bottom) continues to set new heights. In other words, its current expansionary phase shows no signs of fizzling out just yet, and it's like the coin will continue to set new highs in the next few days.
Its momentum is helped by the fact that the wider cryptocurrency market enjoyed something of a rebound in the past 24 hours, with its total cap moving up by 3.5% to $1 trillion. Accordingly, with the market recovering some of its confidence and appetite, TAMA is one of the best-positioned coins to take advantage.
Indeed, TAMA is now the 196th biggest cryptocurrency, according to CoinGecko, having cracked the top 200 within the past few hours. This is astounding for a coin that finished its presale only a few weeks ago and suggests that TAMA still has plenty of momentum left.
To a large extent, its TAMA's listing on OKX (and OKX's DEX) that is responsible for the influx of market demand. However, Tamadoge's announcement that it has applied to Binance for a listing has also driven investor interest, especially when Binance already has a how-to-buy page for the coin.
It's also worth pointing out that TAMA will also gain listings MEXC Global and LBANK Exchange tomorrow (5 October), something which will contribute to its trading volume and positive movement.
Trending
Not only has the TAMA price been helped by some big early listings, but there's also genuine excitement about the underlying Tamadoge project and what it will offer going forward.
Running on the Ethereum blockchain, Tamadoge will be a Metaverse app that enables its players to nurture, battle, and trade NFT-based pets. The game will have a play-to-earn element, following in the footsteps of such titles as Axie Infinity.
The platform has already launched a selection of Tamadoge NFTs, which can currently be acquired via its official website. And on the back of a successful presale, it's now in the process of building out its 'Tamaverse," which will also include a variety of arcade games in addition to the core play-to-earn offering.
It's an exciting time for the project, and it's safe to say that TAMA is certainly having a good time right now.

Buy TAMA on OKX CEX
---