Macro Investors Warm Up to Bitcoin
More macro investors, who invest based on global economic patterns, are buying into the bitcoin (BTC) story now, with legendary investors like Paul Tudor Jones becoming first-movers into the market, according to David Olsson, Global Managing Director of European and Asian markets at BlockFi, a US-based major crypto lending and trading company.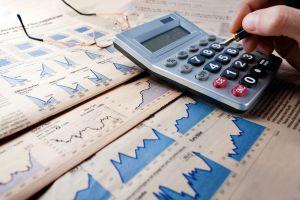 The number of conversations that BlockFi is having with traditional investors including macro funds in the last month is up three or four times vs. previous conversations with similar investors, he said during a panel discussion at the Paris Blockchain Week Summit on Wednesday.
Olsson also told how he recently asked one hedge fund manager if he has been following bitcoin, in response to which the trader said, "How can I not?"
And while bitcoin's path to a new high in 2020 has many similarities to the 2017 bull run, there are also some key differences that suggest that this time around, the rally might be more sustainable.
Olsson mentioned that the security of the industry is in a much better place now vs. 2017.
For instance, the number of hacks and quantity of funds stolen is lower these days, while the rise of regulated trading venues has proliferated. Olsson pointed to the CME, Bakkt, and Fidelity for custody, saying there's a lot of infrastructure being built for institutional investors. According to the Director, BlockFi's mission is to bring that institutionalization to hedge funds, like Pantera Capital before it converted into crypto, which is a trend that BlockFi has observed is picking up.
Meanwhile, Dan Morehead, CEO of Pantera Capital, another panelist in the discussion about macro investors and digital assets, said that a few years ago some funds didn't trade bitcoin because there was no cash flow to discount. Now there are a number of institutions that are investing across Pantera's products, which range from hedge funds to venture capital funds.
Morehead also highlighted the unprecedented global macro impact of the coronavirus pandemic, with central banks printing money at rates never seen before. With all of the money flooding the system, he said, it has to increase the price on assets like bitcoin and gold. Morehead added that "with so much money sloshing around, it's inflating the price of things or debasing the value of paper money."
At the time of writing (10:38 UTC), BTC trades at USD 18,242 and is unchanged in a day. It dropped by 6% in a week. The price rallied by almost 19% in a month and 152% in a year.
___
Learn more:
Morgan Stanley Exec Says Bitcoin is Coming for the US Dollar
Did Ray Dalio Just Say You Should Buy Bitcoin?
Crypto in 2021: Bitcoin To Ride The Same Wave Of Macroeconomic Problems
---