LOVESNOOPY Burns 85% of Tokens While Crypto Experts Amass New Eco-Friendly Cryptocurrency In Anticipation of Exchange Listing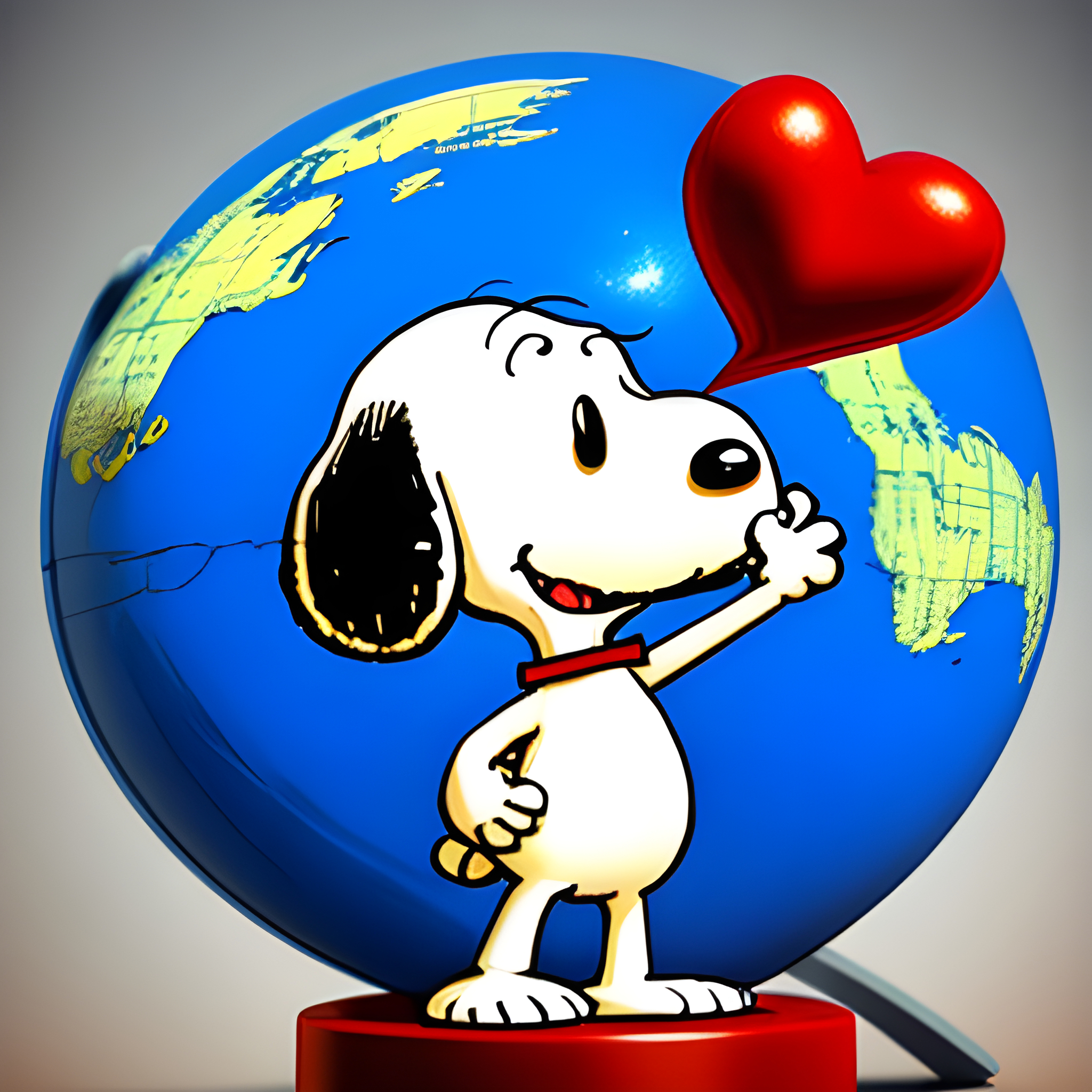 Image by Fareed Mindalano / Playground AI
LOVESNOOPY recently announced a massive 85% reduction in its total token supply through a strategic token burn.
This dramatic move could increase the value of its remaining tokens over time, representing an ambitious maneuver in the volatile cryptocurrency market.
LOVESNOOPY has also outlined an aggressive roadmap for growth. Early steps included offering multi-language support, issuing Ethereum-based $LOVESNOOPY tokens, executing strategic token burns, and completing rigorous security audits.
By following this roadmap, LOVESNOOPY hopes to become one of the best meme coins globally.
The project has already built substantial community support, with nearly 200,000 Twitter followers.
Another project looking for mainstream success with similar massive potential is ecoterra, a project vowing to make recycling mainstream - and lucrative - through blockchain technology.
The company is looking to harmonize economic growth and environmental preservation by tokenizing 'impact actions' and providing incentives for waste reduction and reuse.
Aligning Growth and Responsibility: ecoterra's Mission for a Sustainable Future
ecoterra has been turning heads in the defi space with its impressive strides in fundraising.
In its token presale, the green crypto startup has managed to raise over $4.24 million so far, reaching stage 7 of its nine-stage presale.
The $ECOTERRA token, a central component of the platform, hit this significant milestone in a mere seven weeks, signaling a promising growth trajectory.
The price of the token increases with each new stage of development, creating a sense of urgency among potential investors.
The opportunity to secure tokens at a lower price point before the next hike, coupled with the possibility of high returns, has made the $ECOTERRA token the best crypto to buy for eco-conscious investors.
But that's not all that's driving interest in ecoterra. ecoterra seeks to align financial growth with environmental responsibility.
ecoterra's dedication to incentivizing recycling and promoting "impact actions" reflects its mission to simultaneously foster environmental sustainability and financial profitability.
Raking in Returns with Recycle2Earn
ecoterra's Recycle2Earn smartphone app sets it apart by leveraging the economic and environmental benefits of recycling.
In addition to promoting eco-friendly behavior, the app also offers tangible rewards for users who recycle.
Users can also gain access to recycled materials and carbon offset marketplaces and keep track of their eco-impact through their impact profiles on the app.
The Recycle2Earn app fosters an environment that bridges the gap between ecology and economy, offering incentives for eco-conscious actions while promoting financial growth.
To manage the balance of $ECOTERRA tokens, ecoterra's ecosystem operates on a liquidity pool.
This pool will offset incoming tokens from fees and packages purchased by companies, rewarding users with outgoing tokens and creating a symbiotic environment for both businesses and individuals.
ecoterra's ambitious plans include the use of non-fungible tokens (NFTs) to represent 'impact actions,' converting ecological actions into commodifiable, tradable assets.
This encourages individuals to play a more active role in environmental conservation.
ecoterra's use of NFTs also extends to households and companies that generate renewable electricity.
These entities can create an $ECOTERRA token income stream for users, underscoring the potential for significant growth in this sector of ecoterra's ecosystem.
ecoterra is also developing a recycled materials marketplace, which has the goal of empowering companies and users with their eco-friendly efforts and recycling initiatives.
By connecting companies in need of recycled materials with recycling businesses, the marketplace ensures that the materials listed meet specific buyer demands.
ecoterra's efforts to integrate global brands into its ecosystem demonstrate its ambition to scale and create a significant impact.
Already incorporating brands such as Vittel, Heineken, San Pellegrino, Pepsi, Fanta, Peroni, and Dr. Pepper, ecoterra is set to welcome many more.
A Rare Opportunity for Investment
ecoterra offers more than just a chance to contribute to environmental preservation.
By investing in ecoterra's presale, investors have the unique opportunity to support an early-stage project that has the potential to create a positive impact on the environment while also providing solid returns.
ecoterra has come forward as a powerful solution to the persistent challenge of effective waste management.
Its unique approach, leveraging digital technology to incentivize recycling and environmental consciousness, makes it a project worth watching — and, for many, investing in.
With ecoterra on the scene, the future of recycling is set to change dramatically, offering hope for a cleaner, greener world.
---