'Love, Death + Robots' Brings NFT Hunt Along With its 3rd Season on Netflix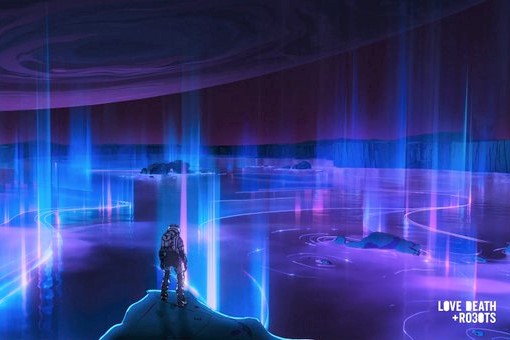 Love, Death + Robots, Netflix's ongoing animation anthology, has launched an NFT scavenger hunt that comes with its third season.
"9 pieces of art. 9 codes. the hunt begins," the show's official Twitter account said, without elaborating further.
On its website, the show detailed that the NFT hunt, dubbed "LOVE, DEATH + ART," includes nine Love, Death + Robots QR-Coded artworks that have been spread across the digital and physical world.
Each artwork is a special and limited edition imagery that "reflects Love, Death + Robots' unique collective of visual perspectives and creative storytelling from Volume 3," the show's website said.
Collectors need to look out for QR codes to scan in order to unlock the art, which could be concealed in billboards, videos, and episodes of the sci-fi series.
Meanwhile, some have noted on Twitter that there is really no need to find the QR codes in order to mint the NFT as all nine NFTs are listed on their OpenSea page.
"The official LDR discord page has the link to their [OpenSea] project that shows all 9 and only 3 active. It's pretty public, and they have directed people to join the discord page," one Twitter user said.
Nevertheless, the starting price of the collection's NFTs on OpenSea is currently ETH 0.003 (USD 6).
___
Learn more:
- New Netflix Crypto Scam Documentary 'Excites' But Also 'Razzle-Dazzles'
- Ukrainian Eurovision Winner Sells NFTs in Support of Ukraine's Defense

- NFT Market Shows Signs of Recovery Despite Low Trading Volume
- Seth Green Teases His NFT Show Despite His Stolen Bored Ape

- OpenSea's New Marketplace Protocol Could Become 'Uniswap Moment' of NFTs
- Top 5 Most Expensive NFTs
---