LocalBitcoins hacked, 8 Bitcoins Stolen
LocalBitcoins, the popular peer-to-peer market for fiat-to-bitcoin trading, on Saturday said that it had suffered a security breach that lasted about 5 hours before the Finland-based company managed to stop it.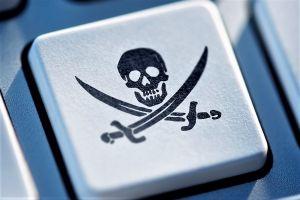 Hackers had reportedly managed to breach at least six user accounts, getting away with more than BTC 7.9 (USD 27,000.)
According to a reddit post from the company, "an unauthorized source was able to access and send transactions from a number of affected accounts" during the attack. The company further said it identified the problem, and that it was related to "a feature powered by a third-party software." According to reports online, the problem appears to have been related to LocalBitcoins' discussion forum.
LocalBitcoins also said that they are still working to determine how many users was affected by the breach, adding that "so far, six cases have been confirmed." The company further insisted in the post that it is safe to use their service again, but added that all users are encouraged to enable two-factor authentication.
"Your LocalBitcoins accounts are currently safe to log in and use - we encourage you to enable Two-factor authentication, if you have not yet. We sincerely apologise for any inconvenience this might have caused," the update said.
During the hacking incident, LocalBitcoins users reported that they were redirected to a page nearly identical to the LocalBitcoins login page when they tried to access the exchange's discussion forum.
The hackers would then collect the user's login details along with the two-factor authentication (2FA) codes, if the account was protected by 2FA. The exchange reportedly managed to stop the attack by disabling access to the discussion forum for users.
LocalBitcoins claims that their users can trade bitcoin in 16,544 cities and 248 countries.
Meanwhile, in Los Angeles, crooks go after a cryptocurrency machine in a bakery break-in:
---