Libra Hearing: 'Toddler With Matches and the Game of Trust'
Disclosure: Crypto is a high-risk asset class. This article is provided for informational purposes and does not constitute investment advice. By using this website, you agree to our terms and conditions. We may utilise affiliate links within our content, and receive commission.
On Tuesday, Republican and Democratic Senators were grilling social media giant Facebook over its plans together with at least another 27 partners to launch the Libra project.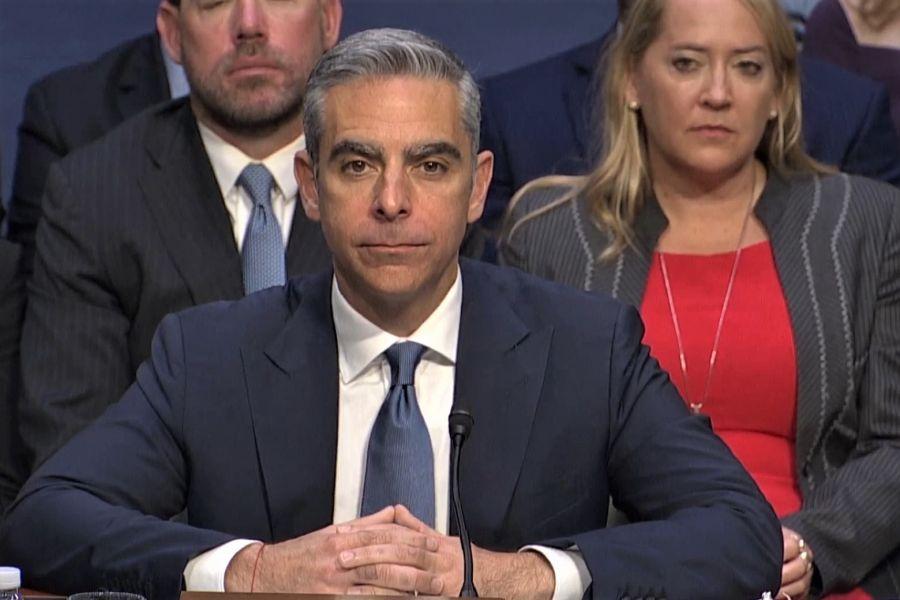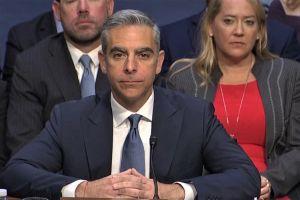 David Marcus. Source: a video screenshot
"Facebook has demonstrated through scandal after scandal that it doesn't deserve our trust. We'd be crazy to give them a chance to let them experiment with people's bank accounts," Democratic senator Sherrod Brown said, comparing Facebook to a toddler that is playing with matches.
The Senate Banking Committee was questioning David Marcus, co-creator of Libra, head of their Calibra wallet, who had to respond to multiple questions why would anyone trust Facebook.
"I don't trust you guys. Instead of cleaning up your house you are launching into a new business model," Republican senator Martha McSally said.
Marcus reiterated his previous statement that Facebook is only one of 28 companies that aim to launch the Libra project and added that "I know we have to earn people's trust for a very long period of time."
"Facebook will not offer the Libra digital currency until we have fully addressed regulatory concerns and received appropriate approvals," Marcus stressed in his opening statement, later adding that he would accept his salary in libra and trust all of his assets in this digital token.
Moreover, answering a question whether Calibra will make data about their users' transactions available to the Internal Revenue Service (IRS), Marcus said that now taxpayers are obliged to report their transactions by themselves, however, the Libra Association is "happy to work with the IRS" in order to lift this "burden" from Calibra users.
Also, the head of Calibra said that the company won't use existing Facebook accounts to onboard users and people will need to create new accounts, while "other wallets can enable Libra immediately and we're not in that position." Additionally, Marcus confirmed, that Facebook won't embed third party wallets on their products such as the WhatsApp messaging service.
________________
________________
On Wednesday, David Marcus will participate at another hearing, this time, before the U.S. House Financial Services Committee.
______
______
____
Other reactions:
David Marcus hinting at the idea that Libra could actually implement more strict controls on the movement of money, compared to the legacy system with cash, is probably true and a great talk track.

Lawmakers won't believe it, but definitely possible.

— Pomp 🌪 (@APompliano) July 16, 2019
Facebook just said that on Libra, personal and financial data streams would be disconnected.

That is very untrue considering there is no Layer 1 privacy option on Libra.

— eric.eth (@econoar) July 16, 2019
https://www.twitter.com/jerrybrito/status/1151140618220916736?ref_src=twsrc%5Etfw
Facebook entering the crypto market is probably the best thing to happen in crypto in a long while. It legitimizes the space and moves the conversation forward because of the sheer threat that Libra now brings to the establishment, whether it is successful or not.

— Vinny Lingham (@VinnyLingham) July 16, 2019
I think what we're seeing the last days is making quick and tough regulation for bitcoin much more likely. Staying under the radar for another 1-2 years would have been better. Facebook doing this industry a huge, huge disservice. https://t.co/BuyppPLTJ3

— Hasu⚡️🤖 (@hasufl) July 16, 2019
Facebook's David Marcus just said the Libra Association is "not running anything" but just doing governance. He suggested that might be why it does not need to obey sanctions law. But the white paper clearly says that the association runs the network and validates transactions.

— Peter Van Valkenburgh (@valkenburgh) July 16, 2019
"This will be safe from illicit use because every transaction is perfectly trackable through the system and we have their IDs"

"We will protect customer data privacy"

— Neeraj K Agrawal (@NeerajKA) July 16, 2019
Of the 90 million businesses in Facebook, only 8 million spend in ads. Facebook wants these other 82 million, and many more to come, to start spending.

That's why Libra.

(Among other reasons)

— Alex Krüger (@krugermacro) July 16, 2019
Marcus really saying the quiet part loud: 'Approve Libra because we'll play ball with sanctions and other national security priorities. Otherwise everyone will be running around up to no good on bitcoin and you won't be able to do anything about it.' #libra

— David Z. Morris (@davidzmorris) July 16, 2019
Highlight: As Congress grills $FB on its Libra project, "it's very important to not throw out the proverbial baby out with the bathwater," says CoinShares Chief Strategy Officer @melt_dem. Also explains why Switzerland has "become a haven for many cryptocurrency companies." pic.twitter.com/JV9Ed2FnsY

— Yahoo Finance (@YahooFinance) July 16, 2019
---