Latin American Crypto Exchange Bitso Says it Has 1M Active Users
Mexico's crypto scene is booming again, with one of the nation's largest crypto exchanges, Bitso, claiming it has reached the 1 million active user mark.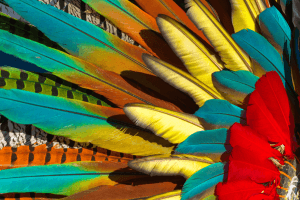 In an interview with El Economista, Daniel Vogel, Bitso's CEO stated that crypto was continuing to gain ground in traditional markets like remittances, where it helps users reduce costs.
Early last month, the exchange claimed that even the coronavirus pandemic had failed to slow down crypto remittances between Mexico and the United States.
Now Bitso claims that crypto remittances between Mexico and Argentina are starting to gather pace.
Vogel claimed,
"Remittances, or international person-to-person transfers, is already a reality for Bitso users in Mexico and Argentina."
Mexico has also placed sixth in a list of countries with the largest proportion of crypto users, El Economista adds.
The list was compiled by Statista, who found that 12% of Mexicans said they had previously handled or currently owned crypto.
Although the list was topped by Turkey (with 20%), Latin America dominated the list. In joint second place were Brazil and Colombia with 18%, followed by Argentina with 16%.
Vogel claimed that Bitso was "continuing to grow in Mexico and Argentina," and was looking to further its "expansion in Latin America."
The exchange has also recently spoken about adopting Ripple's new liquidity solution, and says it wants to make use of the service in its operations.
___
Learn more:
Bitcoin Is Not Just a Dollar Gateway in Argentina
Venezuelans Use Bitcoin as Gateway to Buy Foreign Fiat - Research
---