Kyber Network Doubles in a Month as Platform Upgrade Nears
On a day when major cryptoassets like bitcoin (BTC) and ethereum (ETH) barely moved at all, the decentralized token swap protocol Kyber Network's KNC token saw a massive rise in price for the fifth consecutive day as the launch of its Katalyst platform upgrade got closer.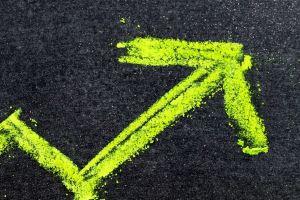 The token, ranked 37th by market capitalization, is up by 16% over the past 24 hours, trading at USD 1.47 as of press time (11:23 UTC). The gains positioned the token as today's best performer among the top 100 cryptoassets by market capitalization.
And while KNC has gained 27% in 7 days, the majority of the gains were seen today and yesterday, with roughly 70% of trading taking place on the popular exchanges Binance and Coinbase Pro, according to Coinpaprika. The price has also more than doubled in a month and is up by 510% in a year.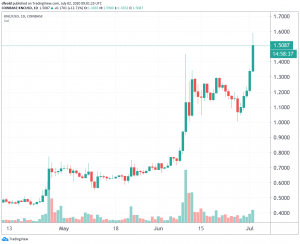 As for fundamental drivers behind the massive price gains, the most obvious development to consider is the upcoming completion of a major upgrade to the network known as Katalyst, which is set to take place on July 7.
The upgrade also brings with it the launch of KyberDAO (decentralized autonomous organization), which is expected for the first time to give token holders the right to vote on important decisions for the platform, as well as offer staking rewards to certain holders denominated in ETH, according to the platform's website.
Further, a series of other events have also surrounded the KNC token, which may have contributed to the recent rally. Among these is a listing on the Hotbit exchange announced last week, as well as a new KNC/USDT trading pair enabled on Binance earlier in June.
Lastly, the platform also saw a new partnership announced last week as Bancor (BNT) chose to set up a liquidity pool on the upcoming version 2 of its platform where KNC holders can earn swap fees by providing liquidity.
---