KuCoin, OKX Stick to Their Hiring Plans Despite Downturn as Coinbase Slows Down Hiring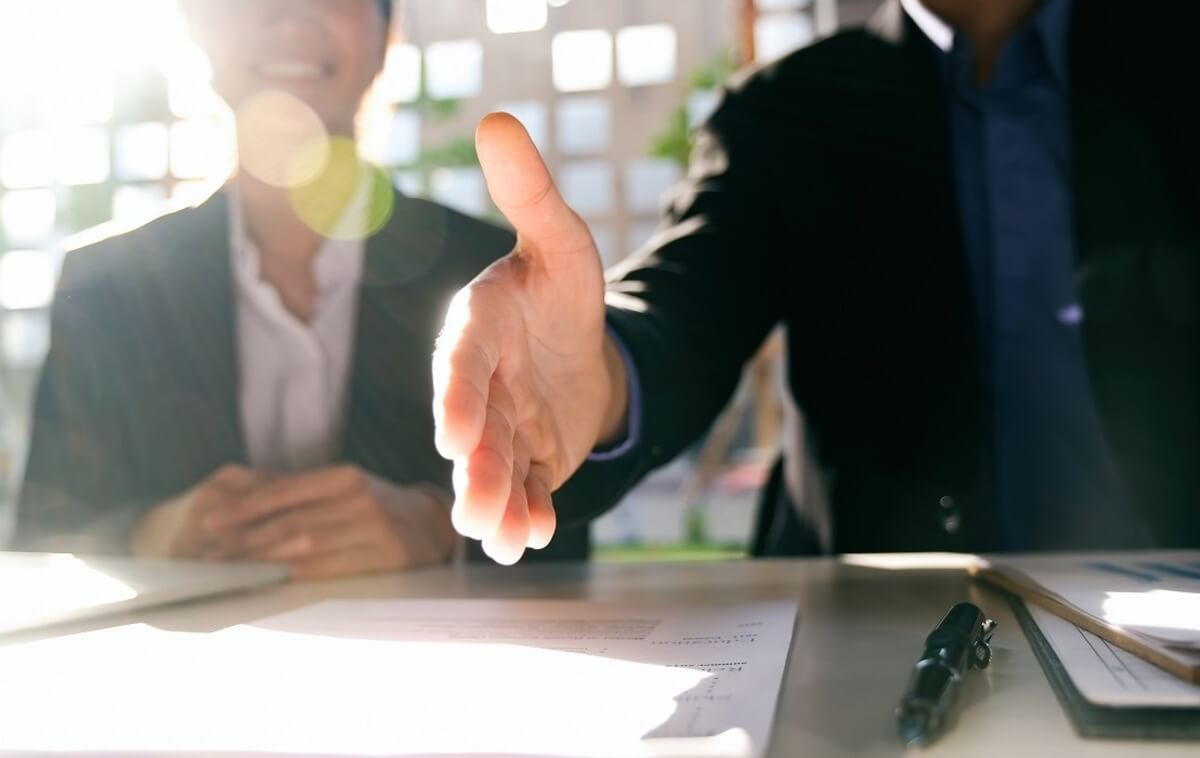 Crypto exchanges KuCoin and OKX, say they do not intend to make any major changes to their respective hiring plans, maintaining a steady stream of new job openings.
While the ongoing downturn in the crypto market has pushed some major industry players such as Coinbase to modify their earlier expansion plans for this year with regard to creating new jobs, some other crypto exchanges seem to be pushing on with their set plans or intensifying them.
Johnny Lyu, CEO of KuCoin, told Cryptonews.com that his exchange recognizes the exceptionality of the current market situation, but it does not plan to introduce any major changes to its hiring strategy for this year.
The CEO stated that the current situation in the crypto market "certainly differs from previous bearish periods in that it is happening against the backdrop of a global economic crisis." Just as any economy, said he, stock markets can never experience long-term stability, and "periods of price drops are as natural an occurrence as periods of growth."
Lyu stated that,
"Therefore, we do not plan to make any significant changes to our hiring plan for 2022. We are currently primarily focused on maintaining and improving favorable working conditions for our employees."
This year, KuCoin accelerated its global expansion and is currently recruiting to fill a number of international positions, according to the CEO.
The exchange is currently "recruiting many outstanding international talents," with Lyu stating that the company understands the importance of these experts for the platform's future development and user experience. Therefore, he said, KuCoin hires "talents across all verticals to expand our services, enter new markets, and provide value for more users."
Based in Seychelles, the exchange says it has 18m users in 207 countries and regions.
Meanwhile, Linda Tse, Global Talent Acquisition Lead at OKX, told Cryptonews.com that the exchange is not planning to scale down its hiring plans for this year in relation to the current market situation.
"Quite the opposite. OKX is going big on hiring as we expand globally. In addition to having increased employee numbers significantly in the past year, we are looking to grow our workforce by another 30% in the next 12 months," Tse said.
She stated that the company is being "thoughtful" about hiring more people "to ensure we onboard properly," adding that "it looks like we will bring our total global workforce to around 5,000 employees."
Tse said the key hiring areas for OKX in the coming twelve months included product design, engineering, and marketing.
In order to continue to improve user experience, the exchange needs "enthusiastic people in these areas," she said. "We're also making sure we have members who can ensure people who are coming to crypto for the first time have the support they need."
OKX is also based in Seychelles, serving some 20m users from 200 countries and regions.
A report released by employment-oriented social media platform LinkedIn last month said that the cryptocurrency industry was intensifying its recruitment of new employees, with crypto hires rising by a robust 73% between 2019 and 2021 in the USA specifically.
Meanwhile, going back to Coinbase, it has been reported that it decided to freeze hiring for two weeks. According to The Information, citing internal emails, the company told its approximately 4,900 employees that it is giving them more stock grants in order to offset half of the difference between the grants it made earlier this year and the stock's closing price on Friday last week. The company stock has fallen more than 75% over the past six months.
The company is introducing other cost-cutting measures as well due to the shrunken revenue, such as pausing new business projects and aiming to slash its cloud spending on Amazon Web Services.
____
Learn more:
- Coinbase Slows Down Hiring Plans Amid Market Downturn, Lower Financial Results
- Crypto Hires on the Rise in US, More Women Hired but the Gender Gap 'Is Getting Worse'

- KuCoin Valued at USD 10B
- KuCoin Launches USD 100M NFT Fund to Empower Artists, Lower Barriers for Users

- OKEx Rebrands to OKX as It Moves 'Beyond Standard Centralized Exchange Model'
- OKEx and Huobi Tokens Try to Recover as Chinese Ban Takes Effect
---