Kik Loses Against SEC As Judge 'Shreds' ICOs - Expect More Cases
The "predictable" court ruling against Canadian social media startup Kik Interactive might provide a glimpse into what is waiting for some of the initial coin offerings (ICOs).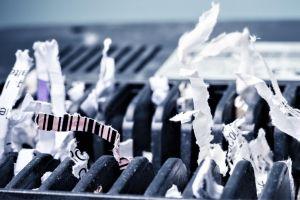 Yesterday, US District Court Judge Alvin Hellerstein ruled in favor of the US Securities and Exchange Commission's (SEC) motion for summary judgment. According to the judge, based on "undisputed facts," Kik violated the US securities law by selling unregistered securities. No relief was specified in the ruling, but the SEC is seeking a permanent injunction, civil penalties, and disgorgement.
As reported, the token that Kik created, Kin (KIN), enjoyed one of the most high profile ICOs of 2017, when it raised almost USD 100 million in September 2017, in an attempt to build the Kin Ecosystem.
"Judge Hellerstein's ruling on the SEC's Kik Complaint clinically shreds ICOs, "token distribution events", utility tokens, and the entire 2017/2018 ICO craze. This was entirely predictable, and expect to see more of the same," Stephen D. Palley, a partner in the Washington D.C. office of law firm Anderson Kill, reacted.
According to him, there was simply no way around the fact, in this court's eyes, that the entire purpose of the token sale (both private and public) was to raise money so that Kik could build the "digital ecosystem it promoted" and "boost the value of the investment."
"They can try to appeal but I have serious doubts that this well reasoned opinion is going to get reversed by the 2d circuit or taken up by the Supreme Court," Palley said.
In a statement, Kik confirmed that they are "considering all of our options, including filing an appeal."
"To be clear, Kik has always supported the Commission's goal of protecting investors, and we take compliance seriously. In preparing for the sale of Kin, Kik retained sophisticated counsel (both in the United States and internationally) to analyze the law as we understood it, and we continue to believe that the public sale of Kin was that of a functional currency and not a sale of securities," Kik's CEO, Ted Livingston, said.
According to him, this ruling "does not impact the Kin Foundation, the Kin token and the growing ecosystem of developers."
At pixel time (07:02 UTC), Kin, ranked 356th by market capitalization, trades at USD 0.00000689 and is down by 13% in a day and almost 14% in a week. The price is also down by 35% in a month and 16% in a year.
Meanwhile, Kik's General Counsel, Eileen Lyon, stressed that "the ruling may raise more questions than it answers, since it applies only to our original token distribution."
"The SEC should engage in proper rulemaking, including the opportunity for public commentary, rather than force our industry to hunt for regulatory clues among the SEC's conflicting statements, Commissioner and staff speeches, no-action letters, closed-door meetings with the SEC, and nonprecedential settlements," Lyon said.
___
Learn more:
Telegram's Crypto Launch 'Postponed Indefinitely'
Kin Price Nosedives After Operator Announced the Shut Down of Kik App
A Legal Battle Every ICO Project Must Follow: Kin vs. SEC
---