JPMorgan Boss Dimon Takes Another Badly Timed Swing at Bitcoin
Disclosure: Crypto is a high-risk asset class. This article is provided for informational purposes and does not constitute investment advice. By using this website, you agree to our terms and conditions. We may utilise affiliate links within our content, and receive commission.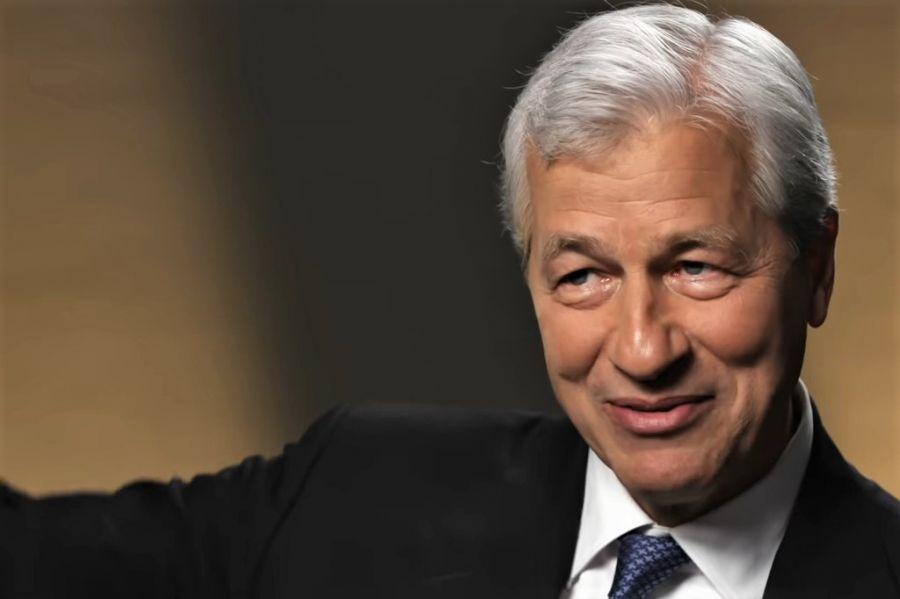 Water is wet, the Pope is Catholic, a bear does its business in the woods and, yes, the JPMorgan boss Jamie Dimon is still blasting bitcoin (BTC) – which is up almost 7,000% since the CEO began calling it worthless back in 2014.
And yesterday, Dimon was speaking at an Institute for International Finance event, where he once again reiterated:
"I personally think that bitcoin is worthless."
However, he added that JPMorgan's clients are "adults," and he was prepared to give them "as clean as possible access" to the coin – although his firm couldn't currently "custody" BTC.
"I personally think Bitcoin is worthless."

JPMorgan's Jamie Dimon says during the IIF annual membership meeting https://t.co/sv44ZKfpig pic.twitter.com/RYlkgyfczF

— Bloomberg Technology (@technology) October 11, 2021
But Dimon appeared to be on a mission to outdo himself this time, and issued a challenge to the crypto community – one he may have ended up almost instantly regretting. He stated of the 21 million limit on BTC issuance:
"I'll just challenge the group to one other thing: How do you know it ends at 21 million? You all read the algorithms? You guys all believe that? I don't know, I've always been a skeptic of stuff like that."
The CEO of the crypto exchange giant Coinbase Brian Armstrong popped up with a response on Twitter, writing that not only had he read the algorithm in question, but that he also "wrote it (coding up our own Bitcoin node) to make sure I understood it."
Indeed, Twitter was teeming with bitcoiners and crypto community members lining up to take a pop at Dimon. @bantg wrote, sarcastically, "If only that algorithm was so simple it could fit in a tweet." And then proceeded to do precisely that:
CAmount GetBlockSubsidy(int nHeight, const Consensus::Params& consensusParams)
{
int halvings = nHeight / consensusParams.nSubsidyHalvingInterval;
if (halvings >= 64)
return 0;

CAmount nSubsidy = 50 * COIN;
nSubsidy >>= halvings;
return nSubsidy;
}

— banteg (@bantg) October 12, 2021
Learn more: Attempts to Increase Bitcoin's Supply Would End Up With Another "Bitcoin"
Armstrong, meanwhile, further mused that CEOs "without a science/engineering background are going to be at a disadvantage in the coming decades." He added that this would "probably" also be the case for "politicians, journalists, and many roles." The Coinbase chief concluded that "software is eating the world, changing every industry."
Dimon has certainly not stood in the way of crypto progress at his firm, which is making moves in the sector by offering clients access to BTC markets. But that does not appear to have stopped him from baiting bitcoiners at every turn. In May this year, Dimon said: "I don't care about bitcoin. I have no interest in it."
In his most recent outburst, he made similar noises, stating:
"I don't want to be a spokesperson. I don't care. It makes no difference to me."
This was not Dimon's first BTC-related outburst of the month, however. He sang from the same hymn sheet early last week, too, telling Axios:
"[Bitcoin] has got no intrinsic value. And regulators are going to regulate the hell out of it."
Asked if regulators should regulate the coin, the CEO answered:
"Yes. If people are using it for tax avoidance and sex trafficking and ransomware, it's going to be regulated, whether you like it or not. So it's not a moral statement. It's a factual statement."
CNBC further quoted Dimon as stating: "I've always believed it'll be made illegal someplace, like China made it illegal, so I think it's a little bit of fool's gold."
At 07:25 UTC, BTC is trading at USD 57,540 and is up by 1.5% in a day. The price rallied by 36% in a month and 407% in a year.
____

Reactions:
#Bitcoin is up nearly 7,000% since Jamie Dimon began calling it worthless.https://t.co/8t1dplnjCJ https://t.co/oPyCS2wBR0 pic.twitter.com/5RbcRBdiCB

— Bitstein (@bitstein) October 11, 2021
please excuse me I just checked my notes and that was actually JP Morgan Chase, for bad mortgages and practices during the 2008 financial crisis https://t.co/8BDhyaj064

— Matthew Graham (@mattyryze) October 11, 2021
unless *everyone* agrees there should be more (unlikely but not impossible) https://t.co/na82PJ9x8z

— Ouriel 🇮🇱 (@OurielOhayon) October 12, 2021
https://www.twitter.com/IamNomad/status/1447777178712780800
https://www.twitter.com/better_zoo/status/1447767395590885382
"I'll just challenge the group to one other thing: how do you know it's really gold? You all check the atoms? You guys all believe that? I don't know, I've always been a skeptic of stuff like that."

— dropnerd.eth|tez (@dropnerdETH) October 12, 2021
Jamie Dimon *really* does not want DCG's IPO

— Barry Silbert (@BarrySilbert) October 11, 2021
____
Learn more:
– JPMorgan Offers Private Bank Clients Access to Bitcoin Fund – Report
– Institutions Turning from Bitcoin to Ethereum Futures, JPMorgan Claims

– Banks Not Looking to Create Own DeFi Alternatives – Investment Banker
– Bitcoin Is a Sideshow & a Poor Hedge, but It's Mainstream – JPMorgan
---