Jay-Z & Jack Dorsey Give BTC 500 for Bitcoin Development, New India Ban Rumors Emerge
Bitcoin (BTC) bull, Twitter CEO Jack Dorsey said that he and Jay-Z, an American music megastar, are giving BTC 500 (USD 23.5m) to fund BTC development.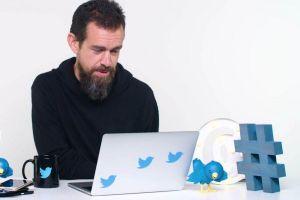 The funds will go into a new endowment named ₿trust, Dorsey said, adding that it will initially focus on teams in Africa and India.
"It'll be set up as a blind irrevocable trust, taking zero direction from us. We need 3 board members to start," Dorsey said.
Binance CEO, Changpeng Zhao was nominated but he declined the offer.
"Thanks for the nomination, but I am not a good candidate as I am dragged in a lot of different directions, too little time. Happy to make a donation once this is up and running though," he said.
As reported, Dorsey has already established Square Crypto, the cryptocurrency-focused division of US-based major payments company Square, co-founded and led by the Twitter CEO. The division is focusing on improving the BTC experience for mainstream users.
Meanwhile, as the new endowment aims to focus on India and Africa, a report by Bloomberg Quint, an India based joint venture of Bloomberg News and Quintillion Media, claims that India will go ahead with a complete ban on investment in cryptocurrencies while providing existing investors a transition period of 3-6 months to exit their holdings. The report quotes "a senior Finance Ministry official."
The official reportedly said that cryptocurrency isn't fiat currency backed by the Reserve Bank of India and its usage in all forms will be banned through the new law that will be introduced in Parliament. This would include a ban on transacting directly via foreign exchanges, it added.
At the time of writing (07:31 UTC), BTC trades at USD 47,030 and is up by 4.4% in a day and 28% in a week.
___
Learn more:
- India's Crypto Community Fights Back As Ban Bill Turns Into Tiresome Soap Opera
- Jack Dorsey's Square Invests USD 50m in Bitcoin
- Twitter Aims To Set New Bluesky For Decentralized Social Media
- OKEx CEO Says Indian Crypto Ban 'Unlikely', Has 3 Scenarios in Mind
---