Jack Dorsey Challenges Elon Musk To The Bitcoin Talk
The Tesla boss and former bitcoin (BTC) man-of-the-moment Elon Musk has become the talk of the crypto town again after a typically strange, BTC-themed exchange with the Twitter boss and bitcoin bull Jack Dorsey on the latter's social media platform.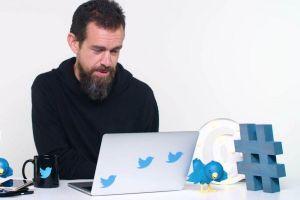 Musk was the darling of the BTC community for much of the first half of the year, but the mood has soured somewhat after Tesla first sold some of its BTC holdings and then rocked the market by expressing concerns over the network's reliance on high-emissions power sources.
The latest storm in a virtual teacup began when Dorsey went online to promote a campaign and event named "The B Word" – aimed at instructing organizations on how to "embrace bitcoin."
The pun-loving Musk chimed in with a comment, writing "bicurious?"
Dorsey responded with a more level-headed riposte, writing:
"Bizarre! Let's you and I have a conversation at the event. You can share all your curiosities."
Musk responded with a non-committal "LMFAO OMG."
But Dorsey upped the ante, challenging Musk to "have THE talk."
To which Musk replied:
Crypto twitter – rather predictably – went into meltdown, with some rushing to Musk's defense, dogecoiners interpreting the spat as an endorsement of dogecoin (DOGE) over BTC and bitcoiners going on the defensive.
Musk wasn't done yet, though. As ire continued to mount, he unleashed another Twitter barb, writing:
"How many bitcoin maxis does it take to screw in a lightbulb?"
The bemusing punchline? "'That's not funny!' – Bitcoin maxis."
One appeal for an end to the Musk Twitter mayhem gained plenty of popular support.
But others took a more measured response. The Real Vision founder Raoul Pal smarted, remarking ironically that Musk appeared to have "figured out that [the] bitcoin maxi tribe are the exception to the rule of the wider crypto community."
He concluded:
"Maximalism is fine conceptually, however, and has a probability, but [it is] very, very far from a certainty."
Others took aim at Tesla's reluctance to start accepting BTC payments again, even in the wake of the Chinese crypto mining crackdown, which could drive more of the Bitcoin network's miners onto renewable sources of power.
One even accused Musk of hypocrisy, questioning the sourcing methods for the cobalt used in electric vehicle batteries.
And @Singapore_HODL urged the community to stop paying so much attention to Musk, adding:
"Nobody cares about them accepting Bitcoin. Who in their right mind trades an appreciating asset for a depreciating one?"
Crypto analyst Kevin Svenson claimed that Musk indeed needed to have "the talk" with Dorsey as the former "still behaves like a child."
But perhaps the final word belongs to the Castle Islands Ventures partner Nic Carter, who mused that perhaps the real joke was that Musk "still has an unlimited ability to make bitcoiners mad" and that "we keep falling for it."
At 07:10 UTC, BTC trades at USD 34,490 and is up by 4% in a day, trimming its weekly losses to less than 10%.
____
Learn more:
- Bitcoin Eyes USD 40K Amid Musk Statement, Taproot Confirmation
- 9 Tweets By Elon Musk and 9 Bitcoin Reactions
- Musk's Doge, Bitcoin Tweets May Spur Double-Digit Returns - Report
- Sentiment Against Elon Musk on Twitter Rose in May Post-Bitcoin-Criticism
___
(Updated at 09:22 UTC with a response from Elon Musk.)
---