Is it Too Late to Buy Solana? SOL Price Shoots Up 5% and This AI Crypto Signals Platform Helps to Find the Next Coin to Pump – Best Low Cap Gem?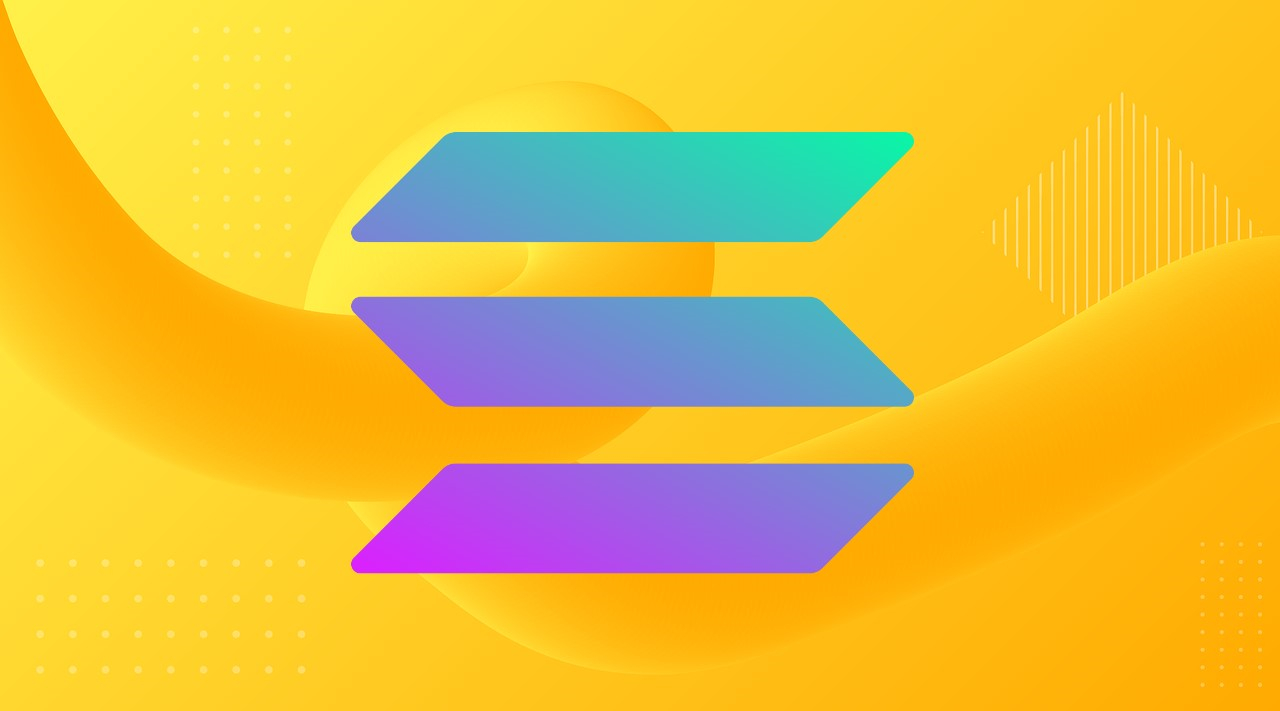 Market traction is growing behind Solana, as months of stalemate price action have given way to an impressive +15% SOL price pump, but is it too late to buy Solana?
At the time of writing, Solana (SOL) is currently trading at $21.54 (24hr change -1.33%).
After a month of downside price action, SOL appears to be breaking to the upside from strong consolidatory footing.
SOL Price Analysis: Destined for Breakout?
Now in its 12th day of continuous rally structure, SOL has gained +14.61% in recent weeks, following a strong bounce off the MA200 - which has provided steadfast support to nearly two months of bottomed-out price action.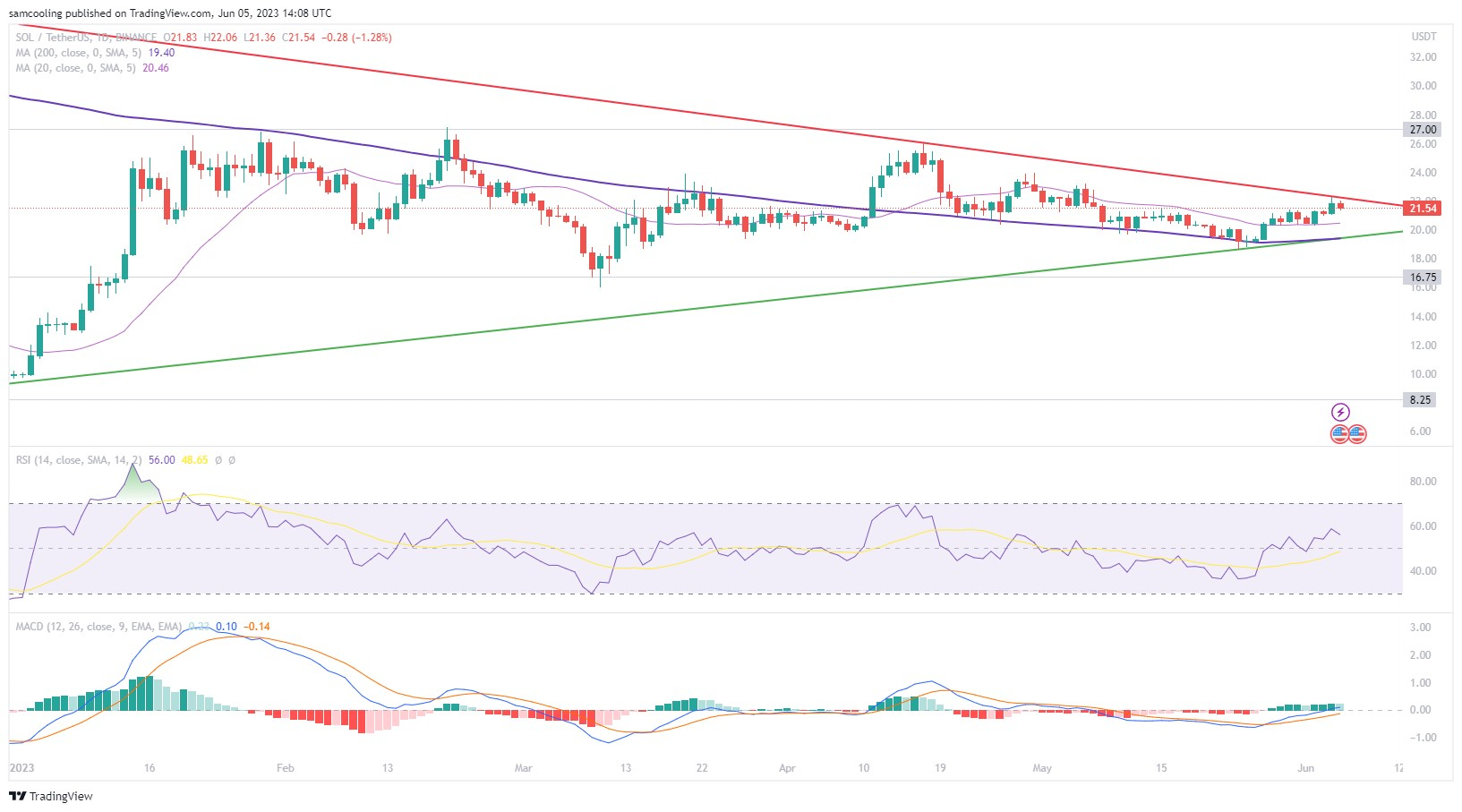 Months of stalemate was broken by a +6% candle on May 27, which saw SOL hammer up to break above a long-standing ceiling of local resistance from the MA20.
The move up formed strong support above the MA20, as 5-days of well-defended consolidation from Solana bulls set the stage for the current bullish poise.
And this move wasn't missed on the RSI indicator which threatened to overheat throughout the tough consolidation last week.
With the oscillator cooling down moderately over the weekend, the RSI is now signaling a minor bearish divergence (overbought flag) at 55.45.
Some reassurance can be found from the MACD, sat at 0.23, in testament to the upside momentum behind Solana's bullish technical structure.
Solana Price Prediction: Too Late to Buy SOL?
The strong display by Solana bulls has give strong technical form to the 9th ranked cryptocurrency, with consolidatory footing above the MA20 likely to push SOL to higher price levels.
However, despite the bullish poise, the oversold signal from the RSI and ongoing resistance from the upside trendline provide some cause for concern.
This leaves SOL price prediction facing an upside target at the high price level around $27.00 (a potential +25.41% move).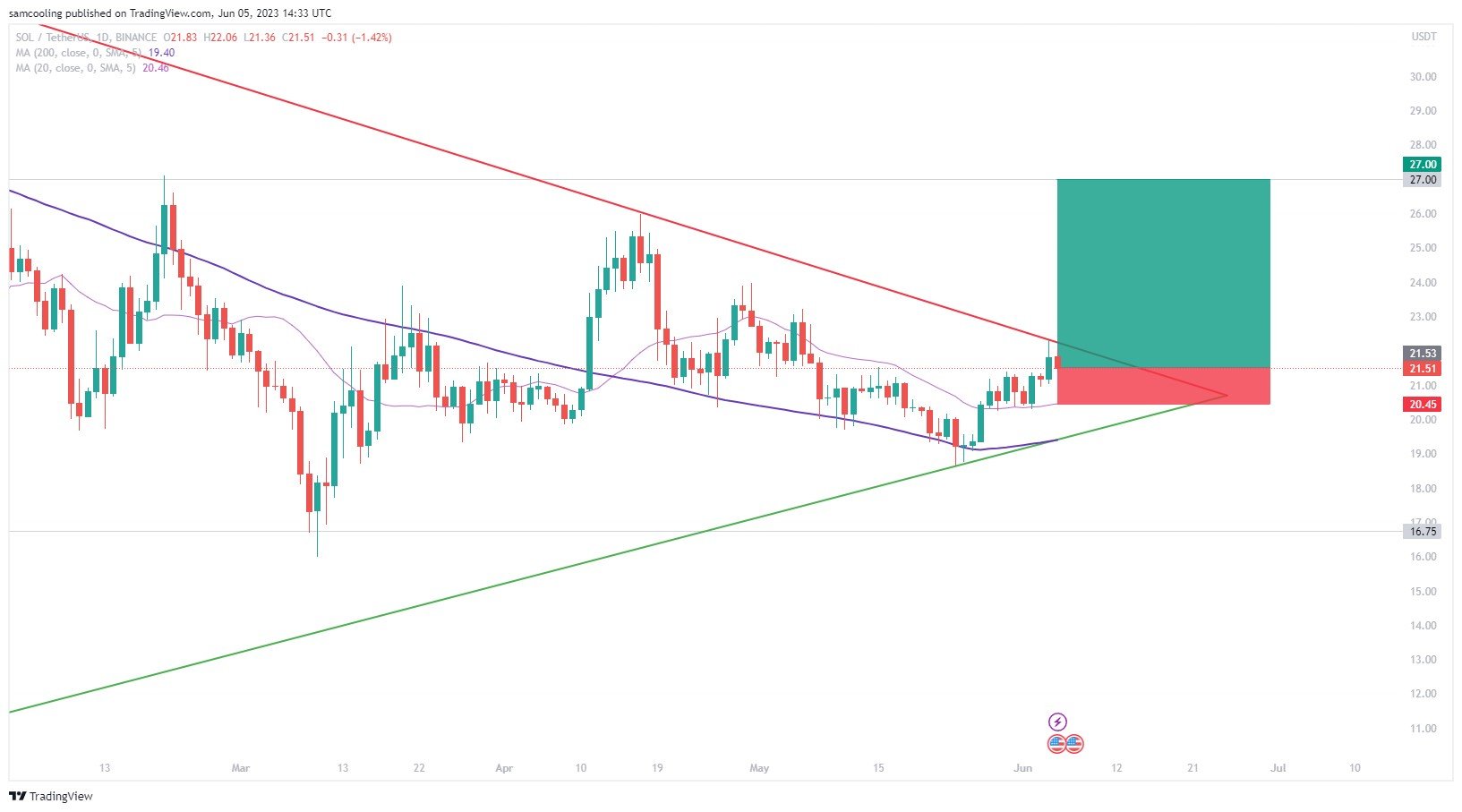 While downside risk here is minimised by the double-barrelled support of the MA20 and MA200 - providing a likely downside support level at $20.45 (a possible fall of -5.02%).
Solana's risk: reward ratio is therefore an extremely bullish 5.06 - a great entry characterised by significant upside potential.
Market Sentiment Shift: How to Get Ahead of the Chart?
In another play invigorating crypto markets, an unlikely presale has caught traction offering retail traders the promise of getting ahead of shifts in market sentiment.
In today's dynamic and often turbulent crypto markets, staying ahead of the curve demands more than just market knowledge, it's about leveraging the latest technology to gain a competitive edge.
Enter yPredict.ai, an AI-powered crypto trading platform that's shaping the future of retail trading.

yPredict provides invaluable insights using advanced machine learning algorithms, identifying patterns, predicting trends, and offering real-time signals.
Indeed, yPredict has taken an impressive leap forward in leveraging artificial intelligence for the benefit of retail traders.
The AI-driven platform analyses a vast array of data, uncovering hidden patterns, predicting trends, and providing invaluable insights to the users.
Through its AI models, it offers real-time signals, breakouts, and pattern recognition, allowing traders to stay ahead of the game in the highly volatile crypto market.
Unprecedented Growth Opportunity with $YPRED
yPredict's native token, $YPRED, has sparked excitement with a promising presale, already amassing $2,111,369.7 of its $2,982,551.25 goal.
Token holders gain access to premium features and receive 10% of the fees, fostering a sustainable investment cycle and curbing market sell pressure.
Presale is in Stage 6, with tokens available at an attractive $0.09. However, with the listing price set at $0.12, this window of opportunity won't last long.
Join the Trading Revolution: Invest in $YPRED
As 2023 unfolds, seizing a stake in this innovative AI trading platform is urgent, and $YPRED presents an irresistible chance for you to tap into the AI revolution, setting you at the forefront of crypto trading.
yPredict is transforming the crypto trading landscape with AI-driven tools and a robust trading ecosystem.
This ongoing presale is a golden opportunity to revolutionize your crypto trading journey and stay ahead of the market trends.
Take advantage of the power of AI to supercharge your trading strategies and gain a competitive edge in the crypto market.
Secure your $YPRED tokens now and lead the AI revolution in crypto trading.
Disclaimer: Cryptocurrency projects endorsed in this article are not the financial advice of the publishing author or publication - cryptocurrencies are highly volatile investments with considerable risk, always do your own research.
---