IRS Could Come For Your Crypto If You Owe Them - Official
If you happen to owe any money to the US Internal Revenue Service (IRS), the agency is willing to explore yet another way to make sure you pay your tax debts.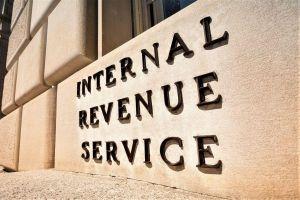 According to Robert Wearing, Deputy Associate Chief Counsel for Procedure and Administration at the IRS, the US government considered digital assets as property, and as such, they could be confiscated from taxpayers to settle their debts.
Wearing was speaking during a virtual conference hosted by the American Bar Association, as reported by Bloomberg Law.
"Bottom line: The IRS will seize that property and will attempt to follow its usual procedures to sell it and use it to satisfy collection," Wearing reportedly told the conference's participants.
In a notice published in 2014, the US agency presented its position on cryptocurrencies by saying that the "character of the gain or loss generally depends on whether the virtual currency is a capital asset in the hands of the taxpayer."
"A taxpayer generally realizes capital gain or loss on the sale or exchange of virtual currency that is a capital asset in the hands of the taxpayer," the agency said, signaling that it considered such cryptocurrencies as property for the purposes of taxes.
The IRS has intensified its efforts to get hold of data on crypto transactions by taxpayers, making seizing debts all the easier. Earlier this month, a branch of the California District Court granted the agency permission to issue a John Doe summons on the crypto exchange giant Kraken, facilitating the IRS' bid to discover the identities of US residents and citizens who have conducted high-value crypto transactions in the past four years.
Meanwhile, the IRS recently picked US tax automation software developer TaxBit to provide the agency with data analysis and tax calculation support for taxpayers with cryptocurrency.
"This is a milestone moment for the cryptocurrency industry. It indicates regulators are embracing the asset class, but doing so in a way that ensures a straightforward approach to conform with existing regulations. We believe this is an important step for the enablement of widespread cryptocurrency adoption," Austin Woodward, Co-Founder and CEO of TaxBit, was quoted in a statement.
Seizure of crypto assets from debtors has been a tactic used by tax agencies across the world. In South Korea's capital Seoul, the city's tax bodies recently launched an assault on crypto tax evaders, taking over cryptoassets from at least 1,566 individuals and 676 companies in the highest tax band, many of them pleading the authorities not to sell their tokens amid fear of missing out on bigger gains. Seoul said that it had seized some USD 22m worth of crypto as part of the raids, but hoped to collect crypto from almost 900 other debtors.
____
Learn more:
- South Korean Crypto Tax U-Turn Looking Unlikely, Despite Outcry
- Take My Fiat but Don't Sell My Crypto, Plead Millionaires after Tax Bust
- 'Guys, File Your Crypto Taxes, the IRS is Coming'
- Collect Taxes More Effectively to Avoid 'Debt Trap' Chaos, Warns IMF
- Biden 'Tax Plans' Speculations Spook Crypto Speculators
- Crypto and Tax in 2021: Be Ready to Pay More
---