IOTA Co-Founder Threatens Legal Action as Catfight Intensifies; MIOTA Up 10%
The bitter, public war-of-words between the co-founders of the IoT-focused IOTA Foundation has taken a new turn, with Sergey Invancheglo taking to Twitter to announce that he will launch legal proceedings against fellow co-founder David Sønstebø.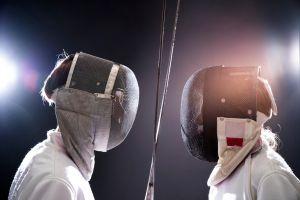 Invancheglo appears to have accused Sønstebø of withholding some USD 8.5 million worth of IOTA's MIOTA tokens from him.
Invancheglo wrote,
"I notify the IOTA community that I no longer work with David Sønstebø and am contacting my lawyers to get my 25 Ti [meaning unspecified] from him. He refuses to transfer the Iotas to make me act for his own benefit and against mine."
The news had a surprising effect on the MIOTA token, which promptly rallied after Invancheglo's tweet. At 14:24 UTC, the token's value was up by 10% on the past 24 hours, standing at USD 0.338.
The spat began in June last year, when Ivancheglo stepped down from IOTA's Board of Directors. Ivancheglo is currently working on a number of projects, including Jinn, Qubic, Aigarth and the Paracosm Platform.
Following his departure, he was quoted on the official IOTA blog as saying that he no longer believed the IOTA Foundation was "the best setting" for him to realize what he and Sønstebø had "set out to create back in 2014 and 2015."
He added,
"I have always done my best work in a less rigid environment. I am looking forward to continuing the work on both hardware and software development of IOTA independently."
At first, it seemed that the split would be amicable. Sønstebø commented at that time he continued to "fully trust" his former partner, adding that nothing would "change in terms of the development of the big picture."
However, recent events have proven that there has indeed been bad blood between the two. A Twitter user posted a Discord message from Sønstebø, who appears to have replied to Invancheglo's most recent allegations by stating he and Ivancheglo had last week agreed "to part ways amicably and professionally."
But Sønstebø says his former business partner "got cold feet" at the "last minute."
He also accused Ivancheglo of reneging on an agreement to post a joint "transparent" "letter to the community," and said he would not be drawn into "immature troll games."
In response, Ivancheglo again took to Twitter to write that he did not "see [his ex-partner's] comments about him planning to keep all the assets of Jinn for himself" and, thus, didn't "recommend [trusting] him with money."
The catfighting continued with Sønstebø penning an open letter to the IOTA community on Medium in which he says that, up "until just a week ago," he was "still trying to talk sense [to Ivancheglo], to no avail."
Sønstebø wrote,
"I know a lot of people will continue to ask me questions about him, but please respect that I am removing him entirely from my private and professional life and will not entertain his trolling for one second. I will not engage in ad hominem attacks on him and ignore all attempts at baiting me into expressing further sentiments about him. I wish him good luck with Paracosm and Jinn, and that's that."
Invancheglo has not yet responded to a Cryptonews.com request for comment.
Sønstebø ended his letter by claiming it was his "catharsis and final word on this entire debacle." Only time will tell if he will stay true to his word.
---