Investments in BTC Keep Growing, in ETH - Dropping, MoonPay Valued at USD 3.4B + More News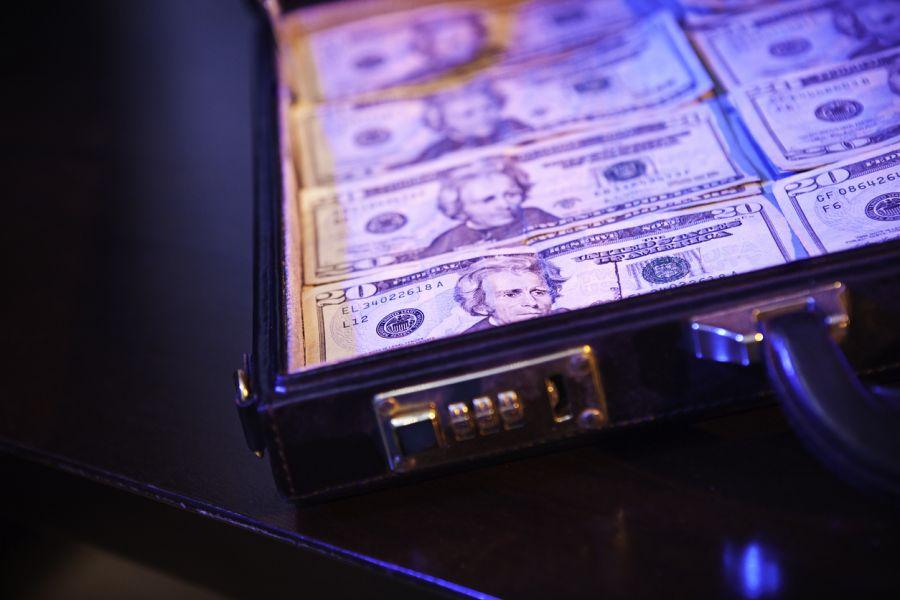 Get your daily, bite-sized digest of cryptoasset and blockchain-related news – investigating the stories flying under the radar of today's crypto news.
__________
Digital asset investment products saw inflows totaling USD 154m last week, with the most recent price correction, where bitcoin (BTC) prices fell by 12% over the week, seemingly not impacting the positive investor sentiment, per CoinShares data. Bitcoin continues to see the majority of inflows, totaling USD 114m last week, or 17% more than a week earlier. Ethereum (ETH) saw inflows totaling USD 14m last week, CoinShares wrote. However, in the table below they claim that inflows reached USD 12.6m, or 27% less than a week earlier.
Crypto payments infrastructure provider MoonPay has announced the closing of a USD 555m Series A funding round led by Tiger Global Management and Coatue. The new funding boosts the company to a USD 3.4bn valuation and will be used to drive their growth and support innovations.
Digital collectibles company Quidd has raised USD 5m via private sale, pre-sale, and Initial DEX Offering (IDO) of its QUIDD token. Quidd is a marketplace built for buying and selling limited-edition, individually serialized digital collectibles, while the QUIDD token is the ERC-20 utility token for the Quidd community of collectors, creators, and developers.
Mafia metaverse game SYN CITY has raised USD 8m in a funding round co-led by Goat Capital and A&T Capital. The game introduces a so-called Mafia-as-a-DAO governance system, where users can form their own syndicates to play together and earn together, by earning through events, investing into the business and ecosystem, or participating in the governance.
Security tokens exchange ADDX has announced that they have tokenized a private credit fund by public credit strategies management company SeaTown. The deal reduces the fund's minimum investment size from USD 5m to USD 20,000, enabling rare fractional access to a private credit fund with more than USD 1bn in committed capital, they added.
Interoperability network Axelar has announced that it has secured a strategic investment from Crypto.com Capital, the investment arm of crypto giant Crypto.com. This funding will be used to continue growing the core Axelar team and support the ecosystem development, they said. Other investors include Informal Systems Inc, SushiSwap's co-founder, 0xMaki, Morningstar Ventures, Scytale Ventures, and Zero Knowledge Validator.
Regulation news
The United Kingdom's Financial Conduct Authority (FCA) is looking to hire a third-party crypto forensics service provider by mid-December at the latest, according to a tender offer. The contract is valued at GBP 500,000 (USD 672,000) with a tenure of almost two years, ending on December 6, 2023.
US President Joe Biden announced his intent to nominate Jerome Powell for a second term as Chair of the Board of Governors of the Federal Reserve System, as well as to nominate Lael Brainard to serve as its Vice Chair. Biden still has three vacant seats on the Federal Reserve Board of Governors to fill, including the position of Vice Chair for Supervision.
Cryptocurrency is not a fad, Australian financial services minister Jane Hume has said, arguing that government and industry should not fear the rise of decentralized finance, per The Guardian. She compared cryptocurrency to previous technological disruptions, like the iPhone, email, and the Internet.
Payments news
Only 10% of surveyed financial institutions (FIs) offer their business-to-business (B2B) customers the option to use crypto, according to a survey by payments analysis company PYMNTS in collaboration US-based crypto company Circle, which included 250 multinational businesses and 250 financial institutions. Bitcoin (BTC) is the crypto most commonly offered by FIs, with 6% providing access to it, while stablecoins, bitcoin cash (BCH), and ethereum (ETH) are each at 4%.
DeFi news
Jack Dorsey, co-founder and CEO of Square and Twitter, has released a whitepaper detailing plans for Square's decentralized bitcoin exchange tbDEX.
AllianceBlock, a company aiming to bridge decentralized finance (DeFi) and traditional finance, has announced it has deployed the AllianceBlock DEX Testnet on the Polygon and Energy Web Chain blockchains. The AllianceBlock DEX is underpinned by a combination of two Automated Market Makers (AMMs) to lower risk and create a safer environment for high volume liquidity providers.
Legal news
Hugo Sergio Mejia from Ontario was sentenced to three years in federal prison for operating an unlicensed business that exchanged at least USD 13m in bitcoin and cash, often for drug traffickers. Mejia also established companies to mask his true activity, including Worldwide Secure Communications LLC, World Secure Data, and The HODL Group LLC.
Mining news
Supercomputing solutions provider Canaan has announced the successful delivery of over 2,000 Avalon Miner units in Kazakhstan, whereas more mining machines are expected to arrive throughout the week. According to the company's financial reporting for the third quarter, Canaan is currently operating mining machines with a total computing power of approximately 32,000 Thash/s, with a view of deploying and operationalizing 850,000 Thash/s of total computing power in the near term.
Crypto platform Blockchain.com has announced it has provided a USD 525m credit facility to vertically integrated bitcoin self-miner GRIID Infrastructure. GRIID will use the four-year term loan to expand its existing mining business, acquire new mining equipment and electrical infrastructure, and for general business growth.
---