Interpol Red Notice Leads to Arrest of Crypto Exchange CEO – Here's What You Need to Know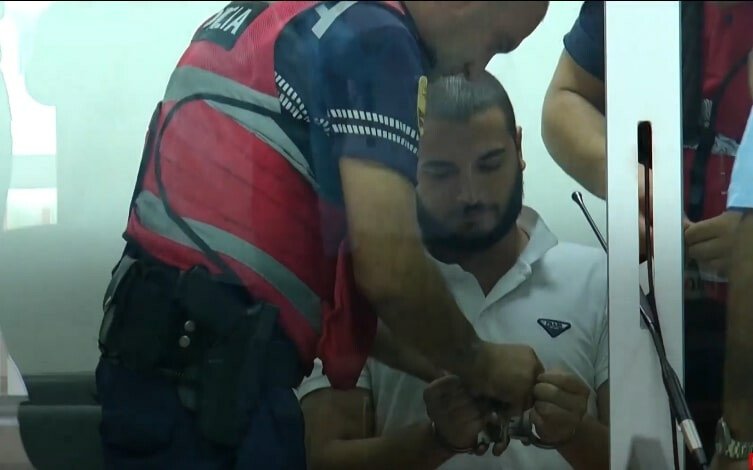 The founder and former CEO of a now-defunct crypto exchange, Thodex, has been extradited to Turkey and was detained by police upon arrival in Istanbul.
Faruk Fatih Ozer, who founded Thodex in 2017, was arrested in Albania last year after an Interpol red notice against him, according to a Thursday report by state media AA.com.
The report detailed that the plane carrying Ozer took off from the Albanian capital of Tirana in the morning and landed at Istanbul Airport, where the Istanbul Airport Police Department took custody of Ozer.
The detained founder is expected to undergo health check-ups and then be taken to the Istanbul Police Department.
In April 2021, Thodex abruptly halted trading, citing an unspecified partnership transaction.
Thodex said on its website it would be shut down for four to five days due to a sale process underway.
However, the platform's users started to grow concerned after they were unable to access their accounts or withdraw their money, leading them to file complaints.
Subsequently, prosecutors in Turkey issued arrest warrants for 78 people involved in the exchange, of which 62 were detained across the country.
The effort was centered on Istanbul but stretched across eight provinces.
Abdullah Usame Ceran, the lawyer who filed a criminal complaint against the platform's founder, said Thodex had 400,000 members at the time, of which 390,000 were active.
In August last year, the Turkish Interior Ministry revealed that Albanian police had arrested Fatih Ozer, and that the process to extradite him to Turkey had started.
Ozer allegedly fled Turkey with at least $2 billion worth of cryptocurrency stolen from Thodex. He is sought on charges of fraud and founding a criminal organization.
A red notice was issued for Ozer in April 2021.
Crypto is Booming in Turkey Amid Soaring Inflation
The popularity of cryptocurrencies and blockchain technology in Turkey has seen a massive upswing over the past couple of years.
There are at least 8 million people in Turkey engaged in crypto, according to an estimate in a 2022 research report by the Turkish crypto exchange Paribu.
The country's sky-high inflation and the steep devaluation of the lira have further promoted the adoption of digital currencies.
In October last year, Turkey's inflation rate was 85.51%, the highest in the past 24 years.
"Crypto is basically a savior for many individuals here both from a financial perspective and also from a mental perspective," said Vidal Arditi, the Istanbul-based founder of Layka DAO and Lunapark Web3 Hub, in the report.
In Chainalysis' 2022 Global Cryptocurrency Adoption Index, Turkey ranked 12th, outperforming other major economies like the United Kingdom and Indonesia.
---