House Financial Services and Agriculture Subcommitees To Hold Digital Assets Hearing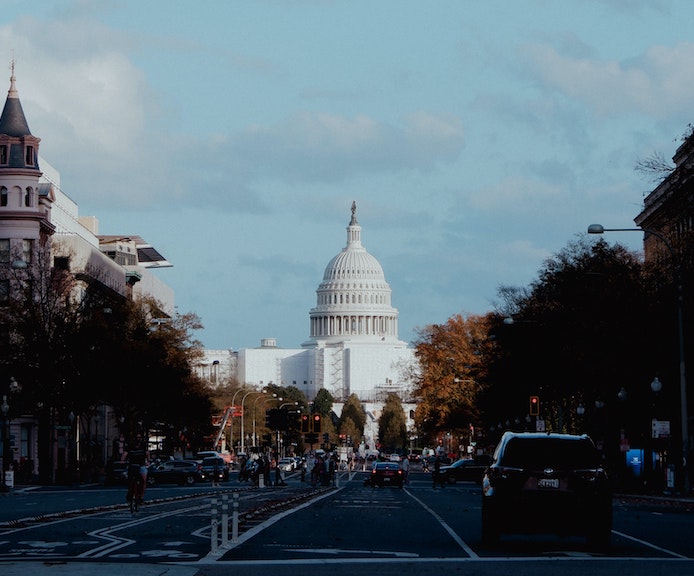 A House Financial Services Committee panel together with a House Agriculture subcommittee plan to unpack digital asset regulation during a hearing next week.
Both of those subcommittees' digital asset-focused subcommittees will jointly hold the hearing titled "The Future of Digital Assets: Measuring the Regulatory Gaps in the Digital Asset Markets" on May 10.
The hearing comes after two top U.S. regulators — the Securities and Exchange Commission and the Commodity Futures Trading Commission — have been vocal about bad actors in crypto through enforcement actions and through hearings on Capitol Hill.
The Subcommittee on Digital Assets, Financial Technology and Inclusion led by Republican Rep. French Hill of Arkansas will participate alongside the House Agricuture's Commodity Markets, Digital Assets and Rural Development Subcommittee.
Republican Rep. Dusty Johnson of South Dakota leads that agriculture subcommittee.
Where are the bills at?
Rep. Patrick McHenry, who leads the House Financial Services Committee, said last week during a Consensus 2023 conference that a new bill will be introduced in the next two months.
Late last year, McHenry and then House Financial Services Committee Chair Maxine Waters, D-Calif., worked on a stablecoin bill, which fell through.
However, a hearing last month seemed to reveal some cracks in that partnership.
During that hearing, McHenry said a draft bill released in April, after negotiations with Waters, should be the foundation for a federal framework.
Despite this, Waters said that she and McHenry never completed negotiations and that the recent draft should be disregarded.
"So let me just say, the posted bill in no way recommends the final work on stablecoins by negotiations between the two of us," Waters said.
"And so, I think we're starting from scratch to deal with stablecoins. We must deal with it. We must get a stablecoin bill. I think we can do that, but disregard the bill that has been posted altogether," she added.
This comes as Sens. Cynthia Lummis, R-Wyo., and Kirsten Gillibrand, D-N.Y. have plans this spring to introduce a revised version of the Responsible Innovation Act, according to Blockworks.
The bill will be more detailed when defining tokens and clarify definitions, the lawmakers said.
Lummis and Gillibrand first introduced the bill in June.
The pair delegated oversight of the most popular cryptocurrencies to the CFTC, while also addressing stablecoins and taxes.
---