Hotels in Argentina Are Ready to Consider Adopting Crypto Pay
Argentinian hotels are "preparing to accept crypto payment" as they prepare to re-open after long, COVID-19 pandemic lockdown-enforced closures.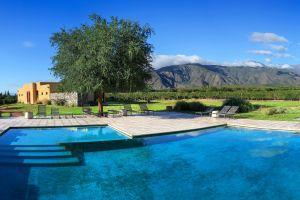 According to a report from La Nacion, many hotels in the country have been financially crippled by up to eight months of disrupted trade, with scores on the verge of closure.
The entire sector, per industry insiders, is reeling after months of inactivity and zero or negative income.
The media outlet quotes Ramiro Alem, the CEO of travel platform inverTUR, as stating,
"Without any doubt, this is the most challenging moment the industry has faced in its history."
And to meet these challenges, it appears, hoteliers are prepared to turn to crypto.
Carolina Bottoli, the commercial manager of Argenway, a hotel complex development company, was quoted as saying,
"We have begun to consider the idea of adopting payments using cryptoassets."
Crypto adoption has been on the rise in Argentina this year, with many using it as a hedge against spiraling inflation or as a dollar gateway with strict foreign exchange caps imposed by the government in a bid to prevent a run on the fiat peso.
And while some smaller boutique hotels, particularly in the capital Buenos Aires, have been accepting bitcoin (BTC) payment for several years (at least eight per a 2015 report from Hosteltur), Argenway is an A-list player in the Argentinan hotel game.
The firm is currently building the luxury Hampton by Hilton Rosario and Hampton by Hilton Bariloche resorts, the second of which is in Argentina's popular Patagonia region. The firm is also one of Argentina's biggest package tour and real estate companies.
Elsewhere in Latin America, hotels in Venezuela – another country hit with inflationary troubles – have previously turned to crypto pay, including the landmark Hotel Eurobuilding in Caracas, which in January began accepting pay in BTC and a number of major altcoins.
____
Learn more:
In Argentina, a Politician Wants to Build a State-backed Crypto Exchange
Crypto Cruise Ship Satoshi Might Soon Set Sail From Mediterranean
China Using Blockchain Power to Boost Post-COVID 19 Tourism
New Partnership Lets Travelers Book Expedia Hotels with Bitcoin
---