Grayscale Buys Cardano, JPMorgan on Ethereum Staking + More News
Get your daily, bite-sized digest of cryptoasset and blockchain-related news – investigating the stories flying under the radar of today's crypto news.
____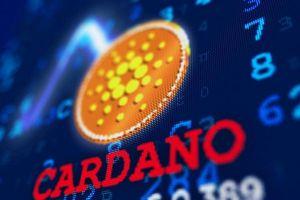 Investments news
Economics news
In the US, in May, payrolls increased by 559,000 after a revised 278,000 gain in April, Bloomberg reported. The median estimate in a Bloomberg survey of economists was for a 675,000 rise. The jobless rate dropped to 5.8%, while the labor participation rate was little changed, it added.
Exchanges news
CBDCs news
Ukraine has given the clearest signal yet that it is on course to issue a digital form of its currency, the hryvnia. In a new law pertaining to the use of e-payments platforms, the law, which has been approved by the Rada (Ukraine's parliament), puts a potential central bank digital currency (CBDC) on an even footing with cash and electronic payment solutions. The terms of the law, published by the central bank, refer to a "digital money issued by the National Bank of Ukraine." The terms add that the aforementioned currency is an "electronic form of a unit of account," the "issuance of which is operated by" the central bank.
Regulation news
An unnamed South Korean regulatory chief has successfully moved to a new post at the crypto exchange Upbit after the regulator's ethics committee approved their application. As previously reported, a Deputy Director of the Financial Supervisory Service, was forced to ask the body for its blessing, over fears of a possible conflict of interests. The regulator signed off on the move, per News1, after ruling that the individual in question had not worked directly in the field of crypto policy development.
South Korea's top crypto regulatory chief has insisted that all risks pertaining to crypto exchanges must be absorbed by their partner banks, reported Newsis. Banks have previously stated that they do not want the buck to stop with them on anti-money laundering-related risk assessments. But the Financial Services Commission Chairman Eun Seong-su insisted that "for now," the "primary responsibility for money laundering and such matters related matters lies with the bank." The ruling could further damage exchanges' chances of finding banking partners before a fast-approaching September 24 deadline.
Mining news
Crypto mining company HIVE said it has joined the NVIDIA Partner Network Cloud Service Provider program and entered into purchase agreements for NVIDIA GPUs with a total contract value of more than USD 66m.
Crime news
Criminals are using exchanges with little to no know your customer (KYC) procedures to sell fraudulent COVID-19 vaccine certificates in return for BTC, blockchain analysis company Coinfirm stated. One such address has received USD 40,800 in BTC in less than a year.
Esports organization FaZe Clan has fired one member and suspended three others due to allegations that they have knowingly promoted a crypto scam. The team members have allegedly participated in promoting a "Save the Kids" charity that has its own token, and then dumped their investments as part of a pump and dump scheme.
---