Goldman Executive Quits After Reportedly Making 'Millions' Off Dogecoin
Aziz McMahon, Managing Director for Emerging Market Sales in the London office of Goldman Sachs, has reportedly quit the investment bank where he worked for more than 14 years after making "millions" from his investment in dogecoin (DOGE).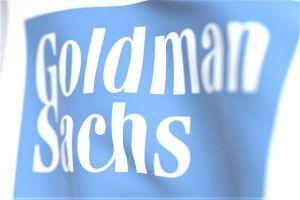 While neither Goldman Sachs nor have McMahon confirmed or denied the news, undisclosed sources told news site efinancialcareers.com that he may be starting a hedge fund with the profits he made of the cryptocurrency.
At the time of writing, McMahon's LinkedIn profile remains unchanged, listing Goldman Sachs as his current employer. Goldman confirmed McMahon's departure to Markets Insider but did not provide a reason, while McMahon did not respond to a request for comment.
On Reddit, a number of users were impressed by what they described as a bold decision by McMahon, trying to estimate how much he must have made of his cryptocurrency trading activities to decide to quit a well-paid job.
"Key here is "GS Managing Director". Depending on the department he was taking in $400k per year min before bonus. Throwing a couple thousand dollars into Doge isn't a big deal, and makes it a lot easier to have balls of steel when you don't need the money," wrote one commentator who goes by the name of Sweaty-Rope7141.
The latest development comes shortly after dogecoin slumped this past weekend following Tesla and SpaceX supremo Elon Musk calling the token a "hustle" on live comedy show Saturday Night Live.
"I feel like the institutions were right to benefit in the case of DOGE. The market was completely irrational, and they identified it," said another Redditor.
At 11:45 UTC, DOGE, ranked 5th by market capitalization, trades at USD 0.51 and down by almost 1% in a day. The price is up by almost 700% in a month and 20,893% in a year.
McMahon would not be the only financial executive leaving a job in legacy finance owing to crypto. Luyi Zhang, a former senior quantitative analyst at Bank of America, has joined Coinbase as a senior software engineer, and Jesse Bornstein, who launched Nomura's trade finance business in New York, recently left his job to join Stakehound, a business that issues tokens allowing its owners to access decentralized finance services, as Vice President of institutional sales, according to the news site.
___
Learn more:
- Samsung, Shinhan Card Workers 'Quit Jobs after Making Crypto Fortunes'
- 'DOGE Killer' Shiba Inu Clogs Ethereum While Musk Lifts Dogecoin Again
- Dogecoin Needs 3 Conditions Fulfilled to Move Beyond USD 1
- Citigroup Ready to Go Crypto as Goldman Sachs 'Wades Deeper into' Bitcoin
---