Get Ready for the Future of Electric Vehicle Charging on the Blockchain – Secure Your Spot Now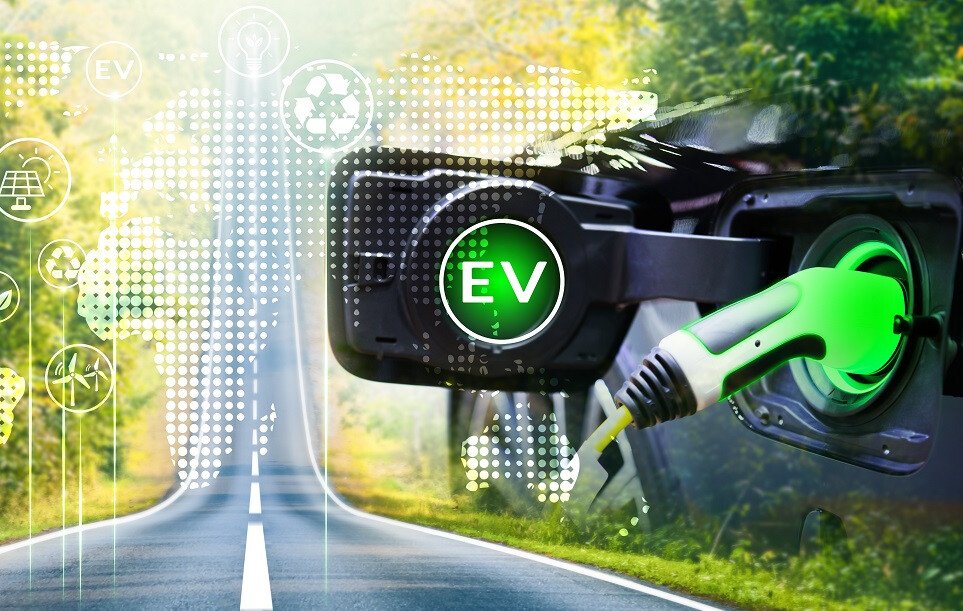 Electric vehicles have arrived in full force, and their popularity is only increasing as the demand for sustainable transportation grows. Unfortunately, with this surge of EVs comes a new obstacle: Tracking down reliable charging stations.
Although there has been an upswing in available options lately, the infrastructure to support these cars is still nascent. Drivers must often struggle to find charging options with a mish mash of apps and websites when looking for places to charge their vehicle while on-the-go.
This is where C+Charge can help--an upcoming powerful blockchain-based EV charging platform seeking to change the way EV drivers charge their vehicles while rewarding them for their efforts.
EV Charging Platforms Key to Widespread EV Adoption
Drivers will find EV charging platforms with a plethora of helpful features that make managing the charge process much simpler. For example, many apps enable users to set reminders to charge their vehicles, start or stop charging remotely, and even schedule it during off-peak hours for lower energy rates.
Some apps like C+Charge also make it easier for drivers to plan trips and manage pricing by providing real-time information on charging station availability while providing planning and advanced charge management tools. Additionally, they show the different types of connectors available at each site, as well as membership options that can be beneficial for frequent users. Through this technology, EV drivers can effectively keep tabs on costs while planning worry-free trips.
C+Charge: The Future of EV Charging Platforms
As hackers and identify thieves become increasingly sophisticated, secure and convenient charging solutions are more crucial than ever. C+Charge is looking to lead the industry with its cutting-edge blockchain platform that links EV owners to charging networks securely using sophisticated encryption and privacy features for effortless, highly secure payment transactions.
C+Charge incorporates blockchain technology and creates a peer-to-peer system that allows users to quickly pay right out of their digital wallets, avoiding traditional systems along with their slow wait times and hefty fees for operators (and sometimes users).
C+Charge also provides users with access to up-to-date information on charging station availability, pricing, and the different types of connectors available. C+Charge's EV charging platform offers a one-of-a-kind solution for property managers as well that enables them to monitor electricity consumption for each electric vehicle.
By doing so, they can benefit from increased revenue, improved customer satisfaction, and reduced hassle of managing energy costs associated with their charge stations and ensuring non-EV drivers aren't charged for electricity they didn't use.
Sustainability and Carbon Credits
Sustainability is the driving force behind C+Charge's mission. Through its partnership with Flowcarbon, EV owners can earn carbon credits and rewards in the form of a sustainable cryptocurrency through the platform. This allows users to get ahold of Goodness Nature Tokens ($GNT) by Flowcarbon. GNT tokens are a trustworthy and voluntary carbon credit that can be earned by simply charging an EV via a charge station located with the app. Additionally, CCHG cryptocurrency holders can receive passive credits as all transactions on the C+Charge platform will be charged a 1% tax that goes towards purchasing GNT carbon credits, which will then be distributed among CCHG token holders based on their holdings.
The Future of Carbon Credit Markets
The Taskforce on Scaling Voluntary Carbon Markets estimates that demand for carbon credits could increase by a factor of 15 or more by 2030 and by up to 100 by 2050. The voluntary carbon credit market can direct private financing to climate-action projects that would not otherwise get off the ground, such as biodiversity protection, pollution prevention, public-health improvements, and job creation. Carbon credits also support investment into the innovation required to lower the cost of emerging climate technologies.
However, today's carbon credit market is fragmented and complex, with some credits representing emissions reductions that were questionable at best. It is also challenging for buyers to know whether they are paying a fair price, and for suppliers to manage the risk they take on by financing and working on carbon-reduction projects without knowing how much buyers will ultimately pay for carbon credits.
While carbon credits have been in use for decades, the voluntary market for carbon credits has grown massively in recent years. Based on stated demand for carbon credits, demand projections from experts, and the volume of negative emissions needed to reduce emissions in line with the 1.5-degree warming goal, annual global demand for carbon credits could reach up to 1.5 to 2.0 gigatons of carbon dioxide by 2030 and up to 7 to 13 gigatons by 2050.
The market size in 2030 could be between $5 billion and $30 billion at the low end and more than $50 billion at the high end, depending on different price scenarios and their underlying drivers.
To strengthen the voluntary carbon market, it needs to be large, transparent, verifiable, and environmentally robust. The market needs to ensure that carbon credits represent real emissions reductions that would not have happened otherwise.
Pricing needs to be clear and transparent, with reliable, independently verified data to help buyers and sellers make informed decisions. Standard-setting organizations need to provide clear and rigorous standards for carbon credits to ensure that they represent real, additional, and permanent emissions reductions.
This is where Flowcarbon and GNT tokens can help.
Flowcarbon and GNT Sustainable Cryptocurrency
Flowcarbon aims to accelerate decarbonization by preserving and protecting natural ecosystems, while investing in longer-term carbon reduction and removal projects. They have created GNT, the first multi-functional crypto primitive that brings institutional-grade carbon assets on chain. GNT is backed one-to-one by voluntary carbon credits and is live and unretired, meaning it retains its full off-chain value and can be used as an offset. The token can be "unwrapped" to represent an actual carbon credit from a specific project, retired by the token holder, and claimed as a carbon offset.
GNT is the first liquid carbon instrument designed for corporate, retail, institutional, and crypto buyers. The token is backed by carbon credits from one of the four market-recognized registries.
By bringing carbon credits onto the blockchain, Flowcarbon is democratizing access, creating price transparency and immutable tracking of credits, and incentivizing high impact climate change mitigation projects. This move will help to address the key impediment of the opaque over-the-counter market for carbon credits and make carbon solutions more accessible to everyone.
C+Charge EV Charging Platform Features
C+Charge is the perfect EV charging platform and carbon credit rewards app, as it simplifies finding nearby available chargers and provides real-time wait times. It also provides technical diagnostics of various charging stations to give users all the information they need right in one place.
C+Charge's EV charging platform and its utility token are an example of blockchain technology put into use effectively in the real world. By providing a rich customer experience with transparent pricing, C+Charge ensures that users get an efficient, streamlined service.
How to Buy C+Charge Sustainable Cryptocurrency Tokens
Here are a few options for buying CCHG tokens.
Option 1 - Buy with BNB:
If you have sufficient BNB in your wallet, you can swap your BNB for CCHG. Simply enter the amount of CCHG you wish to purchase (minimum $15) and click "Buy with BNB". Your wallet provider will ask you to confirm the transaction and show you the cost of gas.
Option 2 - Buy with USDT (BEP-20):
To buy CCHG with USDT, you'll need to have at least $20 of USDT in your wallet and $10 of BNB. Enter the amount of CCHG you wish to purchase (minimum $15) and click "Convert USDT". You'll be asked by the wallet to approve the application to access your USDT and then to approve the purchase.
Option 3 - Top up BNB with card:
To use this option, you'll first need to set up a wallet. We recommend Metamask for desktop users and Trust Wallet for mobile users. Once you've set up your wallet, you can fund it with BNB using the "Buy BNB with Card" option. This option will be shown to you once you've connected your wallet.
Buying C+Charge on Mobile?
For those buying C+Charge on mobile, we recommend using the Trust Wallet mobile app with a multichain wallet enabled. You can connect your Trust Wallet to the C+Charge website through Wallet Connect. Select Binance Smart Chain as the network in order to connect successfully. Once connected, make the purchase of CCHG with either USDT or BNB. You'll need to sign the transaction in your Trust Wallet app for the purchase to be successful.
If you encounter an error that says "change network," go to your MetaMask or Trust Wallet account settings and then Wallet Connect. Disconnect from C+Charge, return to the application and reconnect. Make sure you have your BSC BEP-20 network selected before reconnecting your wallet.
C+Charge has already generated more than $1.6 million in its cryptocurrency presale, and it's still going strong. The CCHG cryptocurrency is available now during the presale phase for only $0.017 USDT per token and will increase to $0.018 USTD in just over 3 days, so grab your tokens now in preparation for their March 31 exchange listing.
Disclaimer: The Industry Talk section features insights by crypto industry players and is not a part of the editorial content of Cryptonews.com.
---