German Regulator Refuses to Budge in Binance Stock Token Dispute
The Federal Financial Supervisory Authority (BaFin), the German financial markets regulator, has turned down a plea from the crypto exchange giant Binance to remove warnings about stock or inventory tokens – coins meant to represent shares in American stock market-listed firms.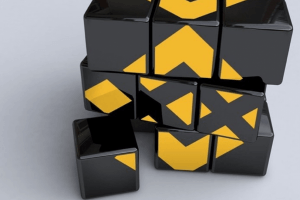 BaFin last month posted warnings on its website about possible securities law violations connected with the tokens, claiming that such offerings must be accompanied by regulator-approved investment prospectus documentation.
Binance must either succeed in changing BaFin's mind before next week's deadline, delist the tokens – or face a fine. The exchange may have to fork out USD 6m or 3% of its latest annual revenue takings. It could also have to cover investors' losses, BaFin warned.
Per the Financial Times, sources familiar with the matter recounted that Binance had sought to convince BaFin that the regulator had "misunderstood" the nature of the offering and should thus remove the warnings. However, BaFi appears to be resolute on the matter, claiming that the lack of accompanying documentation constituted "a criminal offense."
Binance reportedly told BaFin that its stock tokens are "not securities," as they are traded through a third-party broker, and thus may not be transferred to other customers or exchanges.
However, the Financial Times quoted BaFin as stating that the fact that the tokens were traded on Binance "itself was sufficient to make the tokens represent a security or a financial investment product." And thus, the regulator concluded, an approved prospectus was still required.
Binance said that it did not want to comment on the matter, but noted that it was "committed to following local regulator requirements wherever we operate."
UK regulators may seek to follow suit. As reported, the British Financial Conduct Authority confirmed in April it was also looking into Binance's stock tokens offerings.
____
Learn more:
- Bitpanda Boards the Tokenized Fractional Share Train in an Emerging Trend
- Binance Chain is On 'a Parabola', Surpassing Ethereum in Several Metrics
- BNB Drops As Binance Burns Almost USD 600M Worth of Coins
- UK Banks Getting Tough on Bitcoin, But AML Rules Are The Real Problem
- Can't Beat Crypto Regulators? Educate Them
- Regulators Ponder Strategy As Bitcoin & Co Are Too Large to Ignore
---