GameStop Makes Its NFT Move Official – and Will Likely Use Ethereum
The Texas-based, stock exchange-listed gaming retailer GameStop (GME) has rolled out a website to promote a forthcoming non-fungible token (NFT) platform.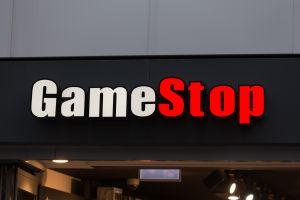 Per the website copy, the firm is "building an [NFT] team," and added that it was now recruiting "engineers (Solidity, React and Python), designers, gamers, marketers and community leaders."
The website also featured the Ethereum (ETH) logo and an ETH wallet address – an indication, most probably – that the project will seek to work on the Ethereum blockchain.
On Reddit, one poster quipped that the news was "like a crossover episode of r/wallstreetbets and r/cryptocurrency," while another remarked that it would be the "crossover episode nobody wanted but secretly was needed."
Another opined that this was a sign that GME, which has made crypto-related moves in the past, was now "going into crypto, officially," adding:
"I know most are skeptical, but this is a good step towards adoption."
On another thread, GME stock enthusiasts and members of the r/wallstreetbets and r/superstonk subreddits wrote speculatively about the possibility of an unofficial Reddit community ETH-GME partnership, with some claiming they had an interest in crypto and ETH.
And on Twitter, Matthew Finestone, GME's Head of Blockchain and – per his LinkedIn profile – the company's "NFT project and Ethereum gaming" lead, wrote that he was "super excited and honoured to be part this chapter of GameStop," which he added was "building [its] blockchain division."
The firm started talking about its NFT ambitions last month when it posted a job vacancy to its careers page for a security analyst with NFT, crypto or blockchain knowledge. The role was with the company's Grapevine, Texas headquarters.
____
Learn more:
- GameStop Mulls NFT Expansion While Market Is Still Slowing Down
- Are GameStop-Style Surges In Crypto Any Different From Old Pumps & Dumps?
- 3 Reasons Why WallStreetBets Army Is Back For New Gamestop Rally
- Crypto Traders Might Find Familiar Playbook In GameStop Hearing
- Artist Cody Choi 'Satirizes' NFT Art 'Mess' with ETH 70,000 Price Tag
What Role Could NFTs Play In E-Commerce?
---