The Future of Gaming is Here: This Metaverse Crypto Project Is Making Waves in the Gaming Industry – How to Buy?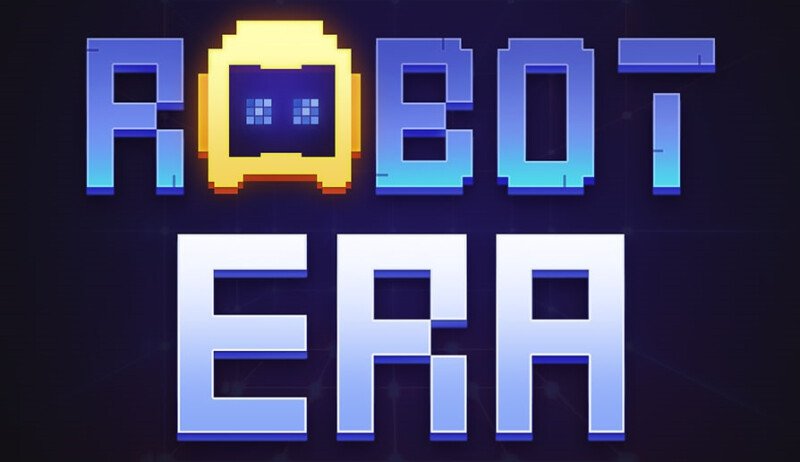 RobotEra, a metaverse crypto project, is making waves in the gaming industry with its innovative approach to combining gaming and blockchain technology. The project is built on the Ethereum blockchain and aims to create a decentralized gaming ecosystem where players can earn rewards in the form of its native token, RobotEra.
One of the unique features of RobotEra is its "play-to-earn" model, which allows players to earn tokens by participating in games and completing quests. The tokens can then be used to purchase in-game items, trade on exchanges, or even be converted to other cryptocurrencies.
The project has gained significant attention in the gaming community, with many seeing it as the future of gaming. The team behind RobotEra has already partnered with several game developers, and the platform is set to launch later this year.
Overall, RobotEra is an exciting development in the gaming industry and a promising example of how blockchain technology can be used to create new and innovative gaming experiences.
RobotEra: The Innovative Gaming Platform
RobotEra is a gaming platform that allows players to unleash their creativity and collaborate with other players to create unique and immersive gaming experiences. This shared world connects players' custom lands, enabling them to explore limitless possibilities, such as theme parks, museums, and concerts.
The platform leverages cryptocurrencies and digital assets to offer more than just a game; it offers an immersive virtual world.
Guide to Buy RobotEra's TARO Tokens Early for the Metaverse Crypto Enthusiasts
The TARO crypto tokens within the RobotEra metaverse will be useful for various purposes and can also be obtained as prizes for engaging in staking and competitions.
If you're looking to buy RobotEra's metaverse crypto TARO tokens early, there are a few steps you can take to get started.
Set up a crypto wallet, with MetaMask being a recommended option.
Obtain USDT or ETH, which can be purchased on most crypto exchanges.
Connect your wallet to the RobotEra presale platform and confirm the transaction.
With your wallet loaded with USDT or ETH, investors can buy TARO tokens at a minimum order of 1,000 tokens for $20 on the RobotEra platform.
After the presale, investors can claim their TARO tokens and add them to their wallets by following the instructions on the RobotEra dashboard.
The RobotEra Story: A Journey Through the Rise of a Tech Giant
RobotEra's story is a captivating masterpiece that will grab the attention of gamers. It's set in Taro, a planet located in the Alpha Galaxy, which experienced a catastrophic event.
Once a thriving planet with a prosperous civilization, Taro is now a desolate wasteland after a devastating war between the indigenous population and robots. In the war's final moments, a humanoid scientist named Prosius made a breakthrough in his research on the "robot singularity." He created a "new life" and recorded his plan in a file protected by "The Last Chance."
After the last surviving indigenous person passed away, 10,000 robots with human-like thoughts and emotions woke up, marking a new era for Taro. With the robots in control, they are now responsible for rebuilding the planet and restoring it to its former glory. Their goal is to create a new civilization and a brighter future for Taro.
Update on RobotEra Presale
RobotEra, along with its native token $TARO, is now available for presale. During the first stage, the token is priced at $0.020, and RobotEra has already raised more than $926,300.
The fundraising ceiling is set at $1.8 million, and in the second phase of the pre-sale, the value of $TARO is expected to rise to around $0.025 USD.
This means that investors who purchase the token in Stage 1 could potentially see a 60% return on their investment.
---