FTX Confirms Its Mega Raise As Investors Bet on Crypto Future
As expected, two-year-old major crypto derivatives exchange FTX was valued almost 20 times more in a recent investment round, one of the largest raises in the crypto industry.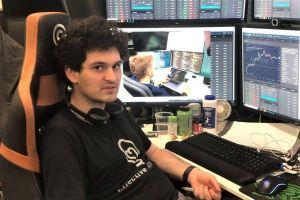 The operator of the exchange, FTX Trading Ltd., said it closed USD 900m Series B fundraise, with over 60 investors valuing the company at USD 18bn, as it looks to expand its global presence and accelerate growth. A year ago, it was valued at USD 1bn.
The list of investors includes Paradigm, Sequoia Capital, SoftBank, Coinbase Ventures, Sino Global Capital, Multicoin, the Paul Tudor Jones family, Alan Howard, VanEck, Circle, and others.
At the end of June, Sam Bankman-Fried (29), the founder and CEO of FTX, said that, in an upcoming round, FTX will raise "mid-hundreds of millions" and will be valued at USD 20bn. Back then, he added that with the fresh capital, the exchange is also looking to make acquisitions to target retail investors and obtain licenses in other jurisdictions.
Today, the company also said it will look to further expand the network of partnerships it has for its FTX Pay, FTX Liquidity program & FTX NFT business lines.
"We started out as a new derivatives exchange two years ago, and this round will help us continue to build out a bigger and broader vision for what FTX could become," Bankman-Fried was quoted as saying in the announcement. He told Forbes, that non-crypto native firms, trading shops, and NFT platforms are among their potential acquisition targets, while the company itself is going to think "actively" about going public, but there's no "ticking clock" on this.
According to Nick Shalek, General Partner at Ribbit Capital, one of the investors in FTX, the exchange has the opportunity to build a next-generation financial services brand, spanning exchange, payments, and many other categories to come.
FTX claims it has over 1m users and that its revenues (unspecified) have increased over tenfold this year and 75x since its Series A funding round closed in mid-2020.
Meanwhile, Binance confirmed to Forbes that this major exchange sold an unspecified stake in FTX, exiting this investment completely as a part of "a normal investment cycle."
___
Learn more:
- NBA, MLB, E-sports, And Now Bündchen & Brady Join FTX's Marketing Team
- FTX Boss Bankman-Fried Says He Is Worth a 'Mostly Illiquid' USD 10B
- NFT Market Gets A USD 100M Boost As OpenSea Turns Into Unicorn
- Andreessen Horowitz Secures USD 2.2B For These 5 Crypto Areas
---