FTX-Affiliated Alameda Research Sues Grayscale Over Crypto Investments, Adding to Woes for Digital Currency Group – What's Going On?
Disclosure: Crypto is a high-risk asset class. This article is provided for informational purposes and does not constitute investment advice. By using this website, you agree to our terms and conditions. We may utilise affiliate links within our content, and receive commission.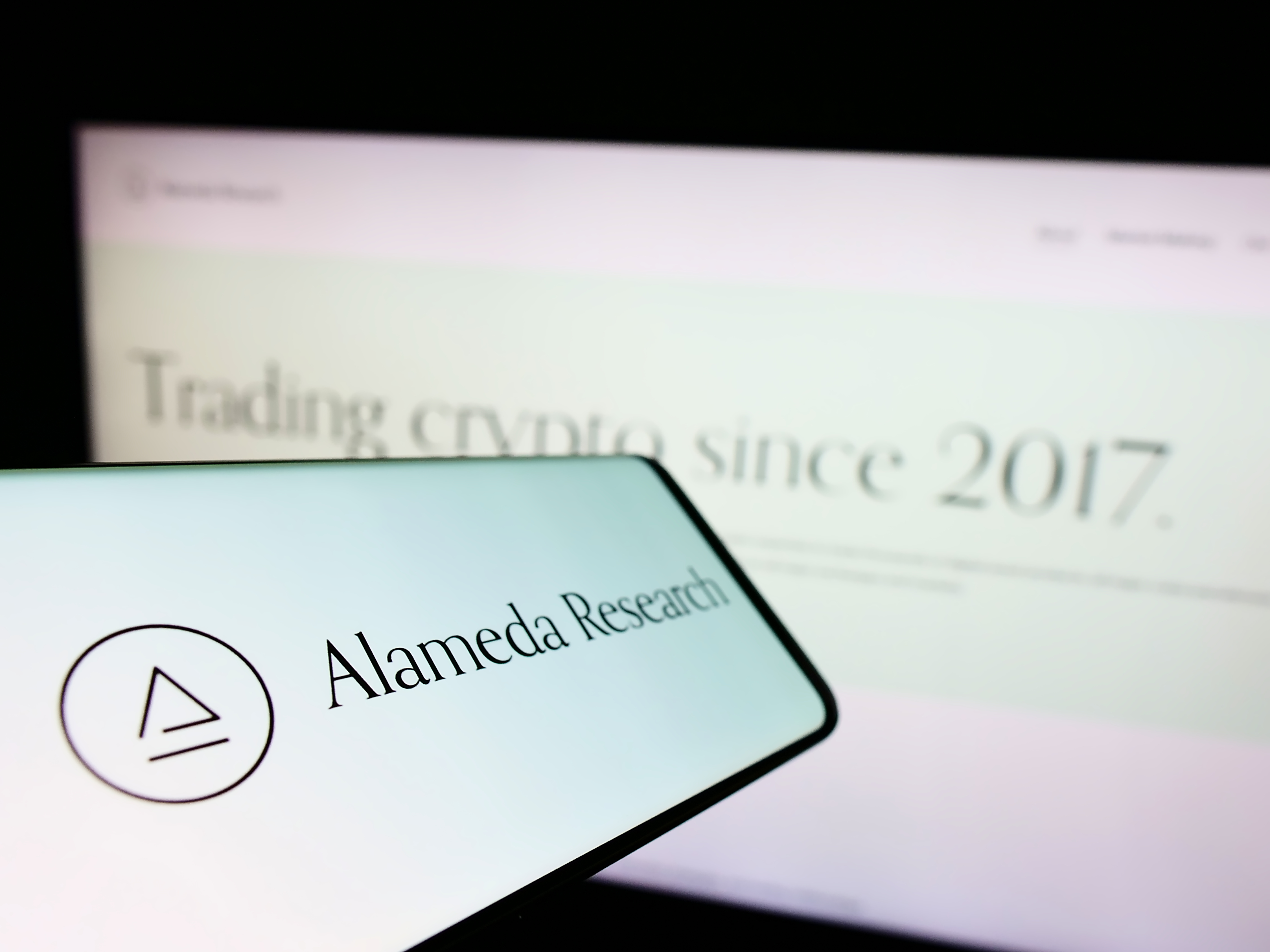 In a dramatic attempt to recover lost funds, Alameda Research has filed a lawsuit against Grayscale Investments, alleging that the company has been charging "exorbitant management fees" and preventing redemptions.
Grayscale is a major player in the cryptocurrency market, operating popular over-the-counter traded funds such as the Bitcoin Trust (GBTC) and the Ether Trust (ETHE).
The lawsuit specifically named Grayscale CEO Michael Sonnenshein as a defendant in the case.
Both are subject to a 2% annual management fee (the US ETF industry standard is 0.54%, according to Bloomberg data).
Accredited investors are able to deposit Bitcoin or Ethereum to receive shares of the trust.
Alameda said it owned $290m worth of shares in GBTC and ETHE, amounting to 3% and 2% of the respective trusts at the end of 2022.
The firm alleges the stake would rise to a $540m valuation if Grayscale greenlights redemptions.
GBTC Redemptions Continue To Cause Gridlock
But a governing regulation at GBTC prevents investors from selling their shares for a period of six months after investing.
For a long time, Grayscale trusts have traded at a significant discount to BTC and ETH, which has seen institutional investors lock up large amounts of capital.
GBTC is currently trading at a -42.11% discount to net asset value.
The firm has so far held off on redemptions during the discounted period as it continues to seek the conversion of GBTC and ETHE to ETF spot funds.
This is because of fears that redemptions could have a huge impact on Bitcoin price development and Grayscale's operational future.
However, with an attempted ETF conversion last year rejected, Grayscale itself is now pursuing a lawsuit against the SEC.
Grayscale Turn To Court In ETF Pursuit
Grayscale hit back at the Alameda lawsuit, labeling it as 'misguided'. The statement comes ahead of oral arguments in Grayscale's case against the SEC.
Reminder: Oral arguments in our lawsuit challenging the SEC's decision to deny our application to convert $GBTC to a spot #Bitcoin ETF are scheduled for the morning of March 7.
Exact timing may vary, but we could begin as early as 10:00 AM ET.https://t.co/iZnluMgIIc

— Grayscale (@Grayscale) March 6, 2023
CEO Michael Sonnenshein released a statement defending Grayscale's decisions and charges.
"Grayscale has been transparent in our efforts to obtain regulator approval to convert GBTC into an ETF," it read.
"[An ETF is] an outcome that is undoubtedly the best long-term product structure for Grayscale's investors.
"We remain confident in common sense, compelling legal arguments that will be argued tomorrow before the D.C. Court of Appeals.
Alameda Research Join Ranks Of GBTC Lawsuits
This is far from the first time Grayscale has been subject to a lawsuit – perhaps reflective of their litigious 'accredited' customers.
In January, Osprey Funds announced a lawsuit against Grayscale. The case alleged that Grayscale conducted 'false and misleading advertising' for GBTC.
And this followed an earlier case at the end of last year, which saw Osprey's rival firm, Fir Tree Capital Management, allege that GBTC's retail investors were being harmed by Grayscale's 'shareholder unfriendly actions' in pursuing the ETF.
It remains to be seen what the outcome of the lawsuit filed by Alameda Research against Grayscale will be.
---