Ex-Mt. Gox CEO Avoids Prison
The former CEO of the collapsed cryptocurrency exchange Mt. Gox, Mark Karpeles, will likely avoid having to serve prison time in Japan after receiving a suspended sentence.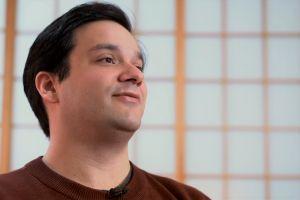 Karpeles was on Friday found guilty by the Tokyo District Court for tampering with the exchange's financial records, as well as mixing his personal finances with those of the exchange, according to multiple media reports. However, the court dismissed the embezzlement charges that had also been raised against Karpeles, saying he "acted without ill intent." Karpeles originally faced a prison term of up to 10 years in Japan for the embezzlement charges.
"The charge of electronic record tampering is true and deserves punishment, but there's no criminal evidence of embezzlement," the court said, Bloomberg reported. It further blamed the 33-year-old Frenchman for "massive harm to the trust of his users."
"There is no excuse for the defendant, who is an engineer with expert knowledge, to abuse his status and authority to perform clever criminal acts," the court said, before giving him a 2 1/2 year "suspended sentence," which does not need to be served unless another crime is committed within four years. Karpeles, who has maintained his innocence throughout the trial, was also ordered to pay for part of the cost of the trial.
"I am happy to be judged not guilty for embezzlement and breach of trust. I will discuss with my lawyers and decide how to proceed on the remaining charge," Karpeles told CNN in a brief comment.
Mark Karpeles bought Mt. Gox, which was originally a marketplace for illustrated cards, in 2011 and turned it into the biggest cryptocurrency exchange in the world. In 2014, the exchange collapsed in a spectacular fashion after 850,000 bitcoins were stolen, leading to a loss of nearly USD 500 million for users of the exchange. To this day, the majority of the missing bitcoins have yet to be recovered.
More than four years after the infamous Mt. Gox incident victims have been filing rehabilitation claims and are now waiting to be reimbursed. However, it seems that they might need to wait even longer, as two different entities are slowing down the process: cryptocurrency company CoinLab, headed by CEO Peter Vessenes, and former child actor and crypto entrepreneur Brock Pierce, as previously reported.
_____
Mark Karpelès on the Collapse of Mt. Gox:
---