First Bitcoin ETF in Immediate Danger of Hitting Cap on Contracts Held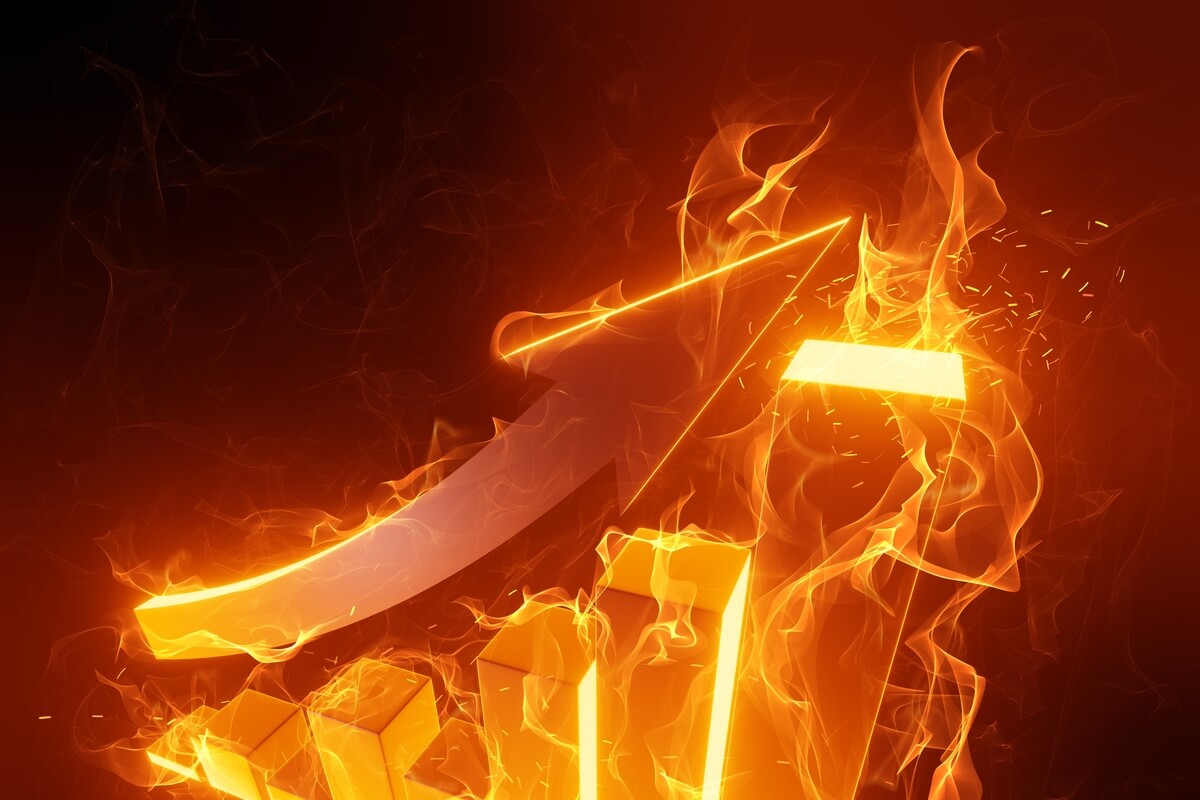 The first bitcoin (BTC) futures-backed exchange-traded fund (ETF), ProShares' BITO, is reportedly already in danger of breaching a limit on the number of futures contracts it is allowed to hold under current Chicago Mercantile Exchange (CME) rules.
BITO already owns nearly 1,900 bitcoin futures contracts expiring in October, according to Bloomberg data. The number is close to CME's current rule that a single entity cannot own more than 2,000 front-month futures contracts, Bloomberg reported on Thursday, when BITO had only been live for two full days.
To get around the limit, the ETF has reportedly started buying futures contracts expiring in November in addition to the October contracts it holds, with 1,400 November contracts amassed so far. At the current pace, however, the fund could also soon reach CME's cap on holdings for next-month contracts of 5,000 contracts, per the report.
And while the CME has already said it will increase the limits to 4,000 front-month contracts starting in November, this is also likely to be reached soon by BITO, which already has more than USD 1bn under management.
A major issue faced by ProShares' ETF is that futures contracts tend to trade at a higher premium over spot prices the further away their expiry date is – a phenomenon known as contango in the futures market.
As such, choosing to get around the maximum limits by buying longer-dated contracts will mean the ETF has to get its bitcoin exposure at prices that are increasingly higher than spot. This could result in high costs when contracts are rolled over at expiry that will eventually be paid by the ETFs investors in the form of lower returns.
According to Bloomberg's own ETF expert, Eric Balchunas, some of the pressure on the first ETF to be launched could be alleviated by competing ETFs coming to the market over the next few days and weeks. However, the first-mover advantage that BITO has gotten will still be difficult to challenge, he said.
"The unprecedented early volume in BITO makes it like a snowball rolling downhill, as liquidity and assets begets more liquidity and assets," Balchunas said, adding that it will be "nearly impossible" for other ETFs to steal significant volume from BITO in the short or medium-term.
Commenting on the possibility of the ETF running into the ceiling, some speculated that the extreme popularity of the futures ETF could eventually pressure the US Securities and Exchange Commission (SEC) to allow a "physically" backed spot bitcoin to launch.
That scenario was suggested by Zhu Su, CEO of crypto hedge fund Three Arrows Capital, saying that it could lead to the ETF rising to a "hilarious premium," leading the SEC to "approve a spot ETF because of public outrage."
In a tweet, he also shared a comment from Max Boonen, Founder of electronic market maker B2C2, saying that it is "doubtful" that clearing houses will be comfortable with a single entity holding more than 4,000 front-month contracts.
"What happens when BITO surpasses 4k [contracts] as it surely will?", Boonen asked.
A similar idea was also suggested by Eric Balchunas, saying in the Bloomberg report that BITO hitting the limits on how many futures contracts it is allowed to hold could pressure the SEC to allow a spot-based bitcoin ETF.
"That certainly would do the trick in slowing down BITO and providing a release valve for futures demand," the senior ETF analyst said.
Meanwhile, the second bitcoin ETF to be approved by the SEC, the Valkyrie Bitcoin Strategy ETF with the ticker BTF, is scheduled to go live on the market today, October 22. BTF will also be backed by bitcoin futures contracts traded on the CME rather than by "physical" bitcoins.
BTF should go live on the Nasdaq exchange when the market opens at 09:30 ET (13:30 UTC).
Following the launch of Valkyrie's fund today, a third bitcoin futures ETF, the VanEck Bitcoin Strategy ETF (XBTF), is set to go live on Monday on the Cboe BZX Exchange, according to a recent SEC filing.
____
Learn more:
- Here's What You Need to Know About the Bitcoin Futures ETF
- Following the First Bitcoin ETF, Ethereum Might be Next

- First Bitcoin ETF Booms
- 'Risk-Free' Trade Makes Comeback as Bitcoin ETF Fuels Futures Premiums
---