Fight Out Move-to-Earn Fitness App Raises More Than $3.1m – Get Your 50% Presale Bonus By Investing Today
Disclosure: Crypto is a high-risk asset class. This article is provided for informational purposes and does not constitute investment advice. By using this website, you agree to our terms and conditions. We may utilise affiliate links within our content, and receive commission.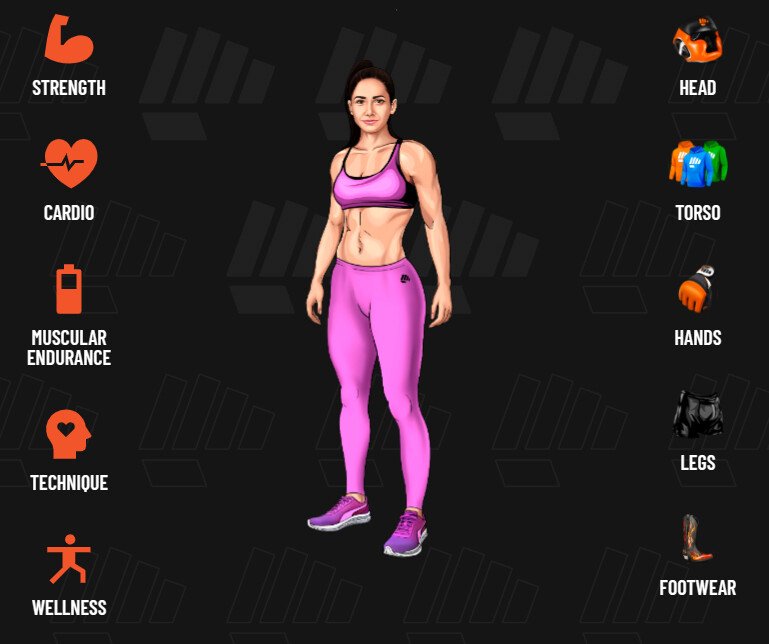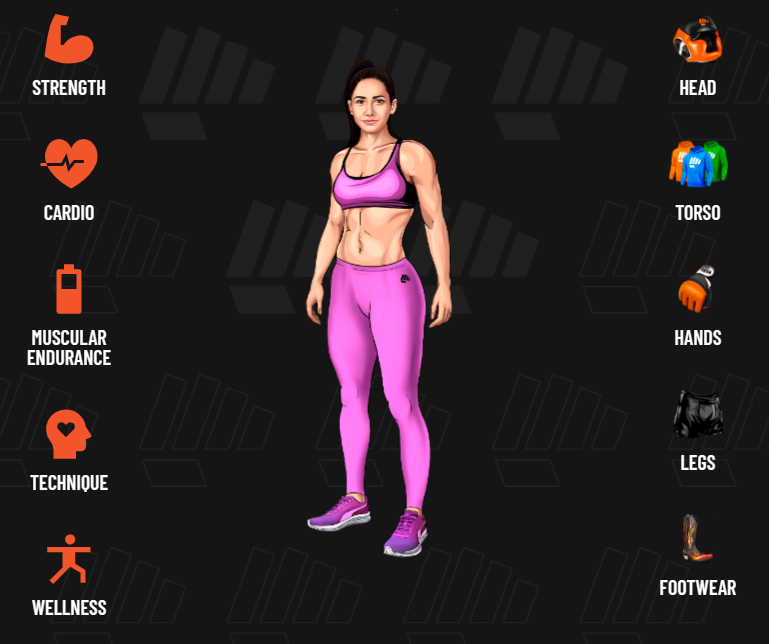 The world of fitness and health is constantly evolving, and the latest trend is the rise of move-to-earn (M2E) fitness apps. These apps allow users to earn rewards for their physical activity, providing an added incentive to work out and stay healthy.
According to a recent market report, the global move-to-earn fitness apps market size was valued at $391.7 million in 2021 and is projected to grow at a CAGR of 18.3% leading up to 2030.
This growth is driven by a number of factors, including the increasing adoption of smartphones, growing expenditure in the healthcare sector, rising prevalence of obesity, and increasing percentage of athletes.
The market is also being driven by the introduction of modern technologies such as machine learning, artificial intelligence, and augmented reality in the health and fitness space. These technologies are allowing individuals to exercise at home instead of visiting gyms and fitness clubs, and are also driving the adoption of wearable devices.
However, the market is not without its challenges. Factors such as lack of digital literacy and skills, network coverage, and security, as well as trust barriers regarding data privacy are hampering growth in certain regions.
Nevertheless, the sudden outbreak of COVID-19 has significantly transformed people's views on healthy lifestyles, leading to a large population opting for home fitness apps to track activities and earn rewards.
In this sea of move-to-earn fitness apps, one stands out: Fight Out. This innovative platform combines smart technology, blockchain, and community to empower health and fitness enthusiasts like never before.
With personalized training plans, rewards for physical activity, and a supportive community, Fight Out is aiming to change the way we think about fitness. Keep an eye out for their launch in 2023, as they plan to open physical gym locations around the world with state-of-the-art equipment, Web3-connected technology, and an ambassador program featuring top athletes.
How Typical Gyms and Move-to-Earn Fitness Apps Fail
As noted by the IHRSA, traditionally, many people struggle with committing to a regular fitness routine, with gyms typically losing around 50% of new members within the first six months of signing up. The lack of progress, motivation, and community are cited as some of the main reasons for this high turnover rate.
🆕 @FightOut_ is providing tremendous value to customers and investors. Fight Out might be the solution to the healthcare industry's lack of cutting-edge technologies.

Read more 👇https://t.co/l4bh9LoF9v

— Cryptonews.com (@cryptonews) January 11, 2023
Members often experience initial results, known as 'noob gains', but progress inevitably slows and members lose motivation without frequent and measurable short-term goals. A lack of knowledge, guidance, and workout personalization also causes members to plateau, leading to muscular imbalances and joint issues that further impact progress.
Moreover, traditional gyms are often seen as solitary and isolated spaces, lacking the sense of community that is essential for motivation and progress. Boutique fitness solutions have grown in popularity in recent years, but they can be costly and injury-prone without proper personal monitoring and tailored workout plans.
The sedentary lifestyle that many of us lead, whether due to long hours sitting at a desk or increased screen time during leisure, also contributes to the rise of health issues such as obesity, heart disease, and diabetes.
However, with the emergence of Web3 and M2E technologies, a new opportunity has arisen to improve these shortcomings of the fitness industry. Fight Out is one such company that is looking to revolutionize fitness by offering a holistic approach through its innovative move-to-earn (M2E) app and gym network.
How Fight Out's Move-to-Earn Fitness App Fights Isolation and Motivation Issues
The Fight Out move-to-earn fitness app offers a holistic approach to training regimes, taking into account not just strength and cardio, but also other aspects of wellness.
One of the unique features of Fight Out is the NFT avatar that represents the user's fitness profile, which is soulbound and cannot be sold or traded. Users earn REPS tokens through completing workouts at home or in a gym, and can also earn additional REPS through competitions against other users. These tokens can then be used to redeem discounts on app subscription payments, gym memberships, personal training sessions, and even merchandise such as apparel, supplements, and training equipment.
Huge milestone #FightOutCrew! 👊

We have just raised over $3M in our stage 1 presale! 🔥

⏰ Only 5 days left until the stage 2 price starts increasing! ⏰

Don't miss out – Get up to a 50% bonus with $FGHT! https://t.co/uoCKFB3X3n pic.twitter.com/b44ZDKaHXt

— Fight Out (@FightOut_) January 18, 2023
Fight Out is also planning to open physical gyms around the world, with the first one set to open in Q4 2023. These gyms will feature state-of-the-art equipment and services, as well as Web3-integrated features such as 'mirrors' that show the user's digital fitness profile and sensors that track workouts. These gyms will also act as community hubs, where users can connect with one another and participate in exclusive events and masterclasses led by renowned boxers and athletes who are part of Fight Out's ambassador program.
Fight Out FGHT Presale Heating Up With Huge Bonuses
The move-to-earn fitness app's unique capacity for tracking any type of physical activity, along with its NFT avatar and social competition feature, sets it apart from other M2E programs. Fight Out's real-time tracking of a user's performance and their personalized avatar, allows users to monitor and track their progress on strength, cardiovascular endurance, and more.
The app also allows for social competition between friends, so that users can strive for common goals together. Once a user reaches their goals in reality, their avatar levels up, preparing it for possible fights against other users' avatars to earn rewards.
Investors are flocking to Fight Out's $FGHT cryptocurrency, with its promising concept and impressive presale bonuses of up to 50%. With partners like LBank Labs, Cryptonews.com, Transak, and BlockMedia Labs offering financial and operational assistance, this project is poised for success and has already raised more than $3.1 million.
---