Federal Reserve Chairman Powell Speaks Out: We Don't Want to Stifle Crypto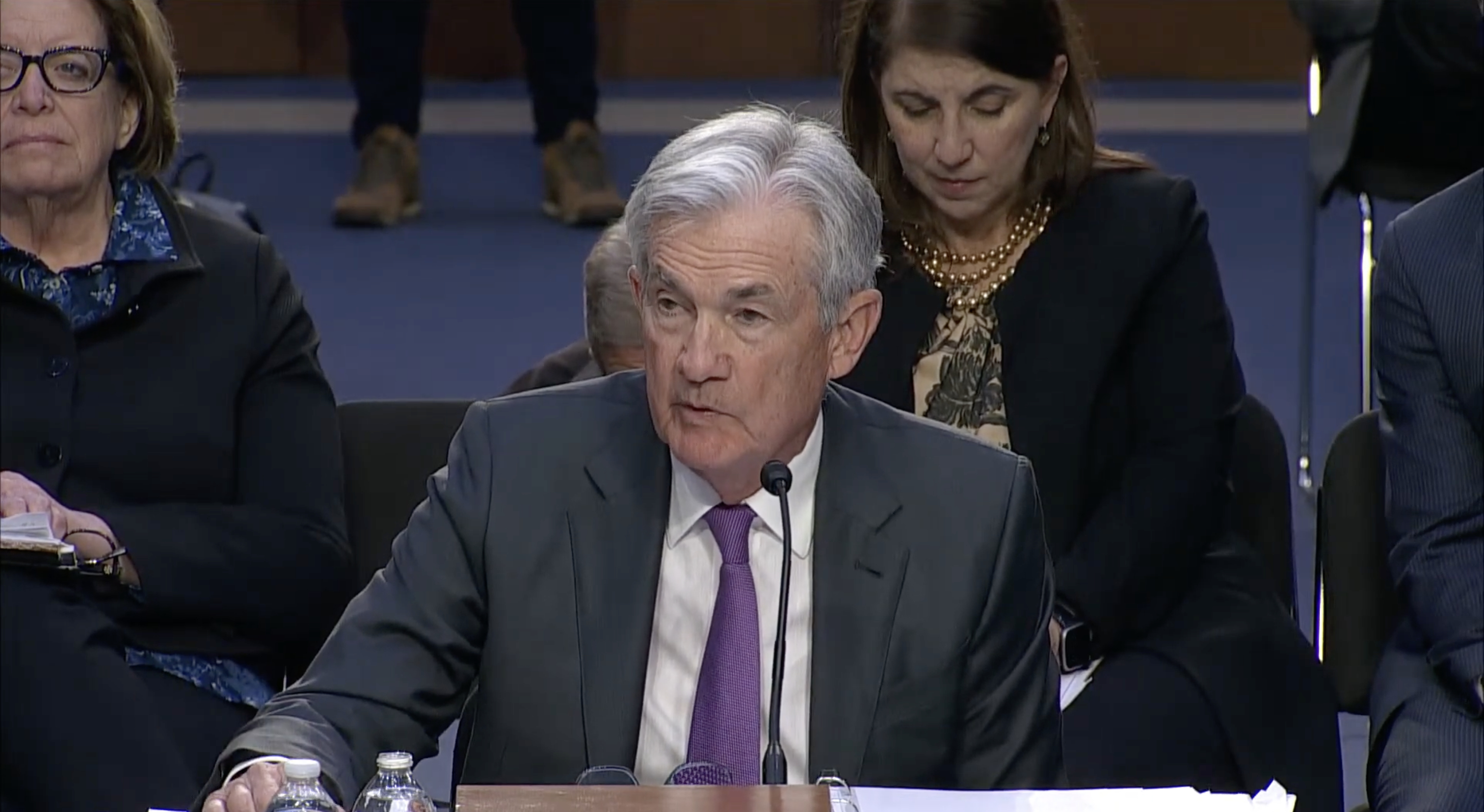 Federal Reserve Chairman Jerome Powell has made it clear that the central bank doesn't want to prevent crypto innovation but warned that the industry is still replete with fraud and risks.
During his appearance before the Senate Banking Committee on Capitol Hill, Powell discussed the cryptocurrency space and noted that the U.S. central bank had been involved in this area to a significant extent. He also acknowledged that blockchain technology has practical applications in the real world.
"We have to be open to the idea that – somewhere in there – there is technology that can be featured in productive innovation that makes people's lives better," he told members of the committee, adding:
"We don't want regulation to stifle innovation in a way that just favors incumbents and that kind of thing. But, like everyone else, we're watching what's been happening in the crypto space and what we see is quite a lot of turmoil, we see fraud, we see a lack of transparency, we see run risk."
He also once again warned that banks and other financial institutions need to be cautious in how they interact with crypto. "We see in crypto activity lots of things that suggest that regulated financial institutions should be quite cautious in doing things in the crypto space," he said.
During the hearing, Powell added that he'd welcome Congress stepping in with a new legal framework for crypto. He said that although regulators were concerned about banks getting involved with stablecoins, such tokens could have a place in the financial system if they were properly regulated.
Following a string of high-profile failures in the digital asset space last year, including the collapse of FTX, once the third-largest cryptocurrency exchange in the world, American regulators have taken an increasingly aggressive posture on the crypto industry.
The SEC, in particular, has been cracking down on crypto companies. So far this year, the commission has ordered Kraken to stop its staking services and pay $30 million in fines while threatening Paxos with a lawsuit over its issuance of Binance USD (BUSD) stablecoin.
Could Crypto Contagion Spill into TradFi?
The heightened focus on institutions dealing with crypto companies comes as crypto-friendly bank Silvergate has been facing troubles due to the recent crypto meltdown. Last week, the bank announced that it would not be able to file its annual 10-K financial report to the SEC on time and that it is evaluating its ability to stay in business.
Silvergate was among the lenders hit hardest by the fall of FTX in November last year. As reported, Silvergate suffered a bank run following the collapse of FTX and had to sell $5.2 billion of debt securities it was holding on its balance sheet at a significant loss to cover around $8.1 billion in user withdrawals.
Consequently, it incurred a $718 million loss, which reportedly exceeds the bank's total profits since 2013. Furthermore, Silvergate had only $3.8 billion of deposits at the end of 2022, compared to $11.9 billion in 2021.
The troubles at Silvergate might be of concern to the traditional finance industry as the bank has received at least $3.6 billion in loans from the Federal Home Loan Banks, a system originally designed to support housing finance and community investment.
---