Facebook Plans Its Own Cryptocurrency - Report
A social network giant Facebook is exploring the creation of its own cryptocurrency, a news website Cheddar reported, citing "people familiar with Facebook's plans".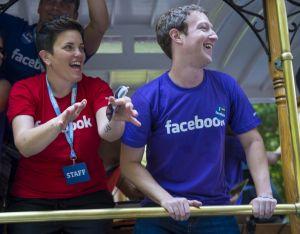 The company doesn't have plans to launch an initial coin offering (ICO), while the network will likely need to make acquisitions to develop its own virtual currency, according to the undisclosed sources.
According to the report, a Facebook spokesperson declined to comment in more detail, only saying that the company ''will be exploring many different applications".
Earlier this week, Facebook appointed David Marcus, its Vice President in charge of Messaging Products, as the leader of a new blockchain unit.
"I'm setting up a small group to explore how to best leverage blockchain across Facebook, starting from scratch," Marcus said.
In a recent piece on three possible ways to destroy Bitcoin, TechnologyReview speculated that should Facebook decide to have its own cryptocurrency they wouldn't even have to make a new coin: they could just fork Bitcoin into a corporate version - or take it over completely. After having 2.2 billion users hooked onto Bitcoin through their own platform, seizing it and making it centralized would only be a step away.
---