Expect More Volatility in Bitcoin, Retail is Most Bullish - Analysts
We may have just seen the tip of the iceberg in terms of volatility to come this quarter, two new reports suggest, while leaving the door open for the possibility that lower volatility could be a new normal for the bitcoin (BTC) market.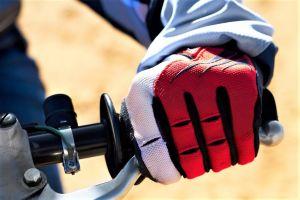 According to the January 2020 Volatility Report from the U.S.-based crypto exchange Kraken, the bitcoin market could be headed for a period of increased volatility. The exchange's assumption is based on a model that shows a connection between the number of bitcoin wallets with balances between BTC 10 and 100 – typically referred to as "whales" – and the volatility in the bitcoin market.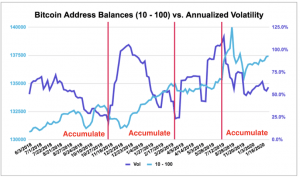 According to the report, titled A Seismic Shift?, "the number of addresses with ₿10 - ₿100 typically increases steadily before flatlining and then pulling back" before a "volatility jump" is seen.
Further, the report said that "since bottoming out in [November], this cohort appeared to have rotated into an accumulation phase. It was for this reason that we suggested not to expect [January] to be the most volatile month of 1Q2020 and instead to anticipate a slight uptrend at best."
"Should history repeat, we anticipate accumulation to conclude in the weeks/months ahead and volatility to re-emerge," the report authors concluded.
In addition to Kraken, crypto research firm Arcane Research also noted that volatility in the most recent bitcoin rally has so far been way down compared to last year's rally, saying in its latest weekly update:
"There is clearly something different with this recent bull run compared to last year's price movements. We haven't seen a large spike in volatility since late October."
Further, the report also argued that the lower volatility is a sign of a healthier market with a wider selection of financial instruments to trade:
"This is an indication that the current appreciation is more robust than what we have seen in a long time. The low volatility recently could be related to the increasing derivates market for bitcoin, which keeps the price action more stable," the report said.
Moreover, the report also pointed out that bullish sentiment has taken a hold in the market. However, it noted that the retail segment of investors remains more bullish than institutional investors, judging from differences in premiums on bitcoin futures contracts on the institutional investor-focused CME Group exchange with those on retail-focused futures exchanges, including Kraken, BitMEX, Deribit, and FTX.

__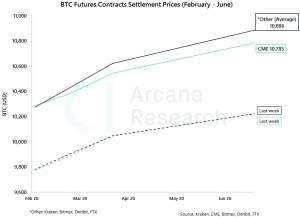 As previously reported, retail-focused futures exchanges are still far ahead of the more professionally-oriented marketplaces CME and Bakkt in terms of trading volume. Despite much speculation about financial institutions entering the market, the latest data thus suggests that bitcoin price movements are largely driven by non-professional traders and investors.
____
Learn more:
Major Investment Force Awakens As Financial Advisors Warm Up To Bitcoin
Bitcoin Volatility To Drop in 2020; USD 10K - 'Just a Matter of Time'
---