EV Drivers Can Now Use Crypto to Charge Their Cars and Earn Carbon Credits – Here's How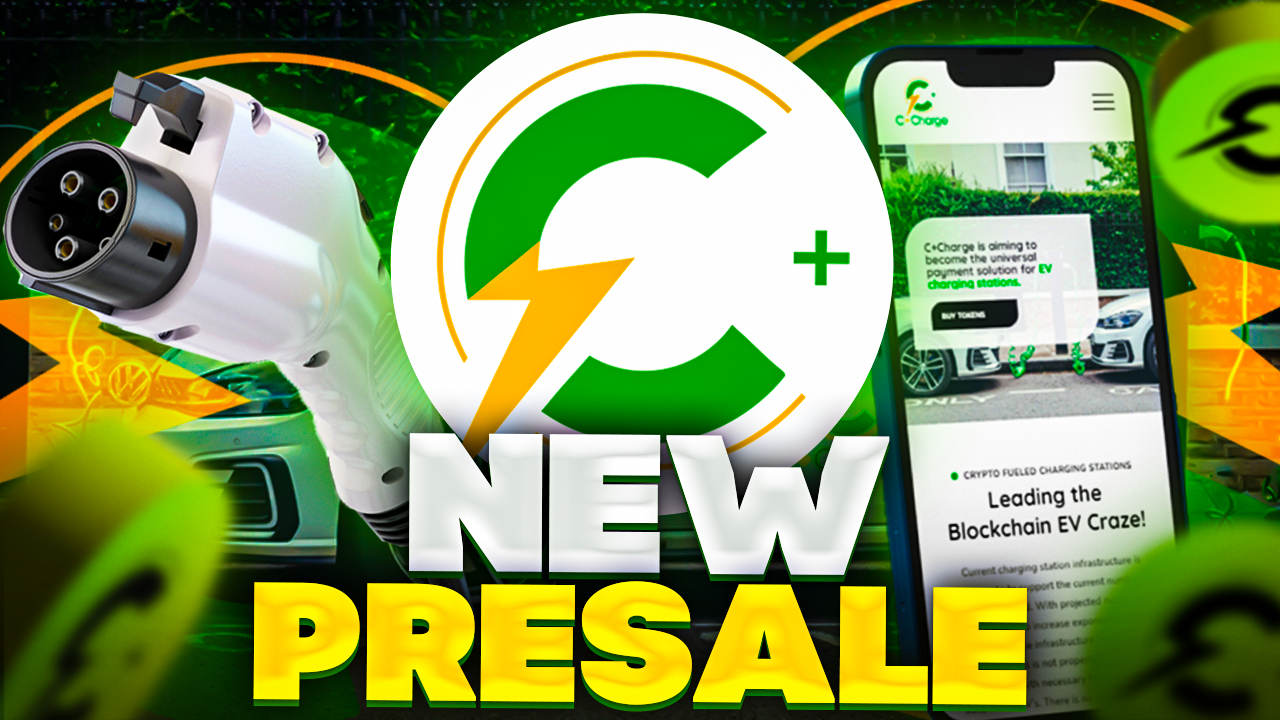 Disclaimer: The Industry Talk section features insights by crypto industry players and is not a part of the editorial content of Cryptonews.com.
Blockchain technology is transforming the way electric vehicle (EV) users charge their cars. For the first time, EV users will soon be able to pay to charge their cars in crypto and earn carbon credits, thanks to a new crypto start-up called C+Charge.
C+Charge is building a peer-to-peer blockchain-based payment system with the aim of opening up the carbon credit reward market to the drivers of all EVs, such as Tesla. But C+Charge aims to go beyond purely democratizing access to carbon credit rewards.
The start-up hopes its revolutionary platform can attract a wave of new EV buyers, attracted by the prospect of being financially rewarded for lowering their carbon footprint with an EV for the first time. That is because, up until now, the massive carbon credit market, valued at $211.5 billion in 2019 by Coherent Market Insights, has largely been dominated by big players.
But, as with so many other things, blockchain technology holds the promise of decentralizing and democratizing access to this market for individuals. Start-ups like C+Charge could be key drivers of growth in the voluntary credit market (VCM), which Bloomberg recently estimated could grow to $100 billion in size by 2030.
C+Charge – How it Works
EV drivers will use the C+Charge application to pay to charge their vehicles. They will pay using C+Charge's native cryptocurrency CCHG and will be rewarded with carbon credits in the form of Goodness Native Tokens (GNT), which will be stored in their account on the C+Charge app. GNT token represents a verified voluntary carbon credit and is backed by venture capital firms a16z Crypto and Samsung Next as well as fund manager Invesco.
The more EV owners charge and drive and the more CCHG they spend, the more GNT they will earn. CCHG also have an opportunity to earn carbon credits passively. There is a 1% tax on all transactions that C+Charge uses to purchase GNT carbon credits and then distribute them proportionately amongst CCHG token holders.
As well as acting as a payments platform for EV charging and a carbon credit tracker, C+Charge's application will also help users easily geolocate nearby charging stations and will offer useful information such as real-time charger wait times and charging station technical diagnosis.
How to Invest – Presale Open Now
To fund its development, C+Charge just opened the pre-sale of its CCHG token, with 40% of the token's maximum supply of 1 billion set to be made available to the public over the next few weeks. At present, tokens are currently on offer for $0.013 each, but will rise to $0.02350 over the course of four different presale stages. The project has already raised an impressive nearly $65k in just a few weeks since the pre-sale launch.
Given the high levels of interest in green projects, as epitomized by the recent success of the IMPT.io presale and ICO, investors should move quickly to scoop up these tokens at a discount if interested.
Investing in C+Charge's presale is easy. Users will need either a Trust Wallet or MetaMask Binance Smart Chain crypto wallet. This wallet will need to be funded, and can be done so easily inside MetaMask or Trust Wallet, including via card.
Users need to connect their wallet on the C+Charge website and then they will have the option to buy CCHG using either BNB or USDT on the Binance Smart Chain. Tokens can be claimed and will enter the user's wallet after the token presale has been concluded.
---