EV Charging Payments App on Blockchain Raises $310k in Presale – Invest Early in Future-Proof Project
Disclosure: Crypto is a high-risk asset class. This article is provided for informational purposes and does not constitute investment advice. By using this website, you agree to our terms and conditions. We may utilise affiliate links within our content, and receive commission.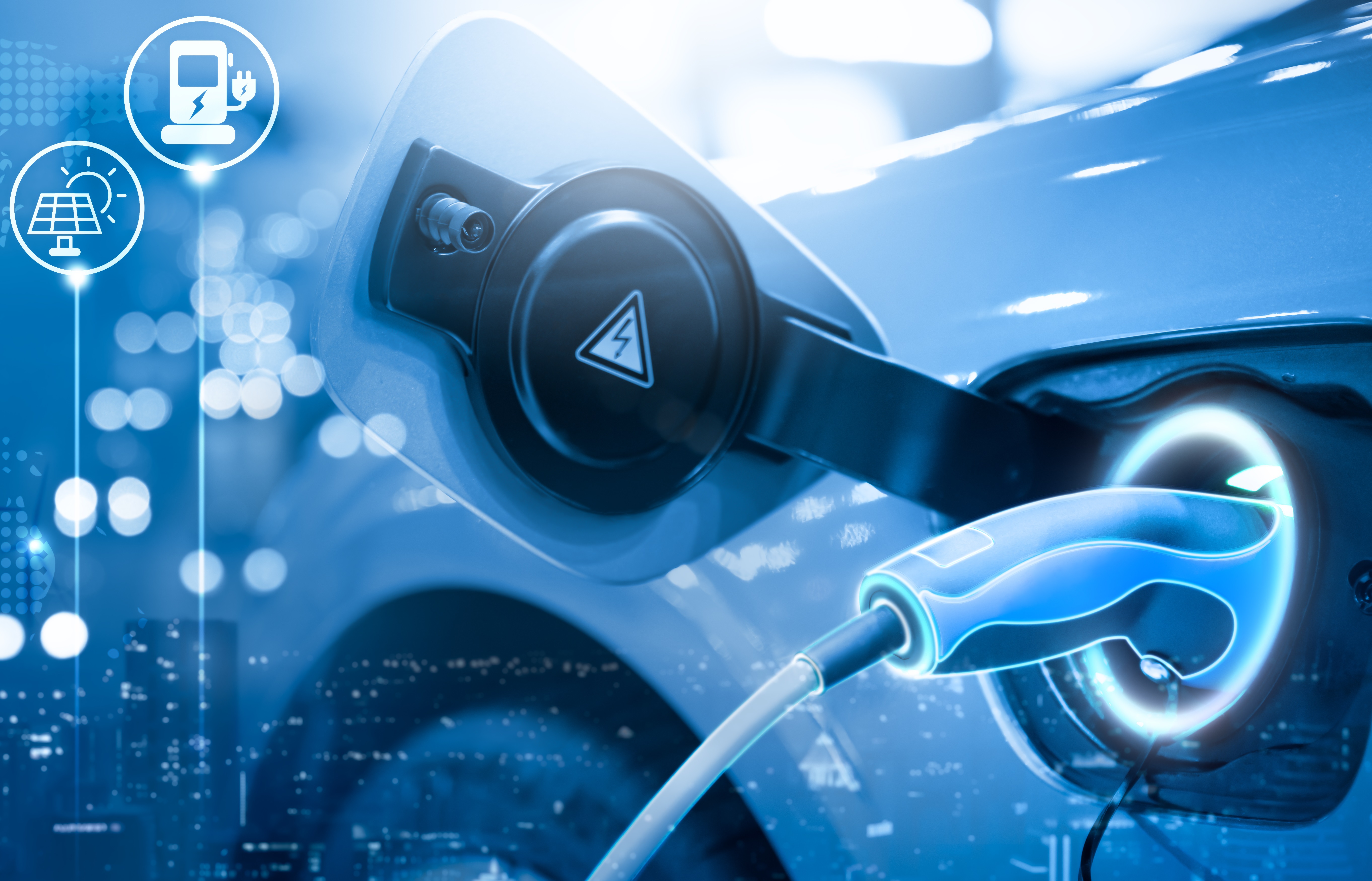 C+Charge is an upcoming EV charging payment app that aims to streamline the charging process and provide rewards to users. The app will connect EV owners with charging networks, allowing for easy payment transactions and earning carbon credits and sustainable cryptocurrency rewards in the process.
Utilizing decentralized blockchain technology, C+Charge's P2P payment system is making EV charging more efficient, cost-effective, and transparent.
The platform's rewards system is one of its defining features. By using C+Charge's utility token, CCHG, to pay for charges, EV drivers can earn carbon credits that can be used for a variety of purposes such as offsetting carbon footprint or even offsetting travel.
Additionally, C+Charge's partnership with Flowcarbon allows for tokenized carbon credits through Flowcarbon's Goodness Nature Token ($GNT) to be earned as well.
C+Charge's goal is not just about earning rewards, but also bringing standardization to the EV charging industry and increasing transparency in the market.
The platform aims to reduce transaction latency and enhance transactional throughput, creating more efficient charging stations and a better user experience for all stakeholders. With a launch on the horizon, C+Charge offers a way to make the EV charging experience effortless and rewarding.
Why EV Charging Payment Apps Are Crucial for EVs
As electric vehicles become more prevalent on the roads, the need for accessible and convenient charging stations is essential for their continued growth in popularity. While the number of EV charging stations is increasing, it's still not as easy as finding a gas station. This is where EV charging and payment apps come in to play.
These apps allow drivers to easily locate charging stations and plan their trips, eliminating the fear of running out of power on the road. Many of these apps offer a variety of useful features, such as the ability to set reminders to charge your car, remotely start or stop charging, and schedule charging during off-peak hours to take advantage of lower energy prices.
Some of these apps, like C+Charge, also provide real-time information about charging station availability and pricing, making it easier for drivers to plan their trips and avoid unexpected costs.
In addition, some apps also provide information on the different types of connectors available at each charging station, and even offer membership options for frequent users. Some automakers also offer complimentary fast charging at select stations for their EV owners.
With an EV charging and payment app, drivers can have peace of mind knowing they have the tools they need to keep their vehicle charged and on the road.
C+Charge Offers a Better EV Charging and Payment App Experience
As the EV industry expands, C+Charge is looking to capitalize on the growth by providing a painless charging experience with a feature-rich EV charging payment app.
C+Charge leverages blockchain technology to create an easy-to-use, peer-to-peer payment system that eliminates the need for traditional payment systems and their expensive fees. Furthermore, users can observe how much they are spending in real time due to C+Charge's transparent system.
An important trait of C+Charge is its focus on sustainability. EV owners can reap the rewards of carbon credits and sustainable cryptocurrency through this platform. Plus, C+Charge has an advantageous alliance with Flowcarbon that grants tokenized Goodness Nature Tokens ($GNT) in exchange for their emissions reduction efforts.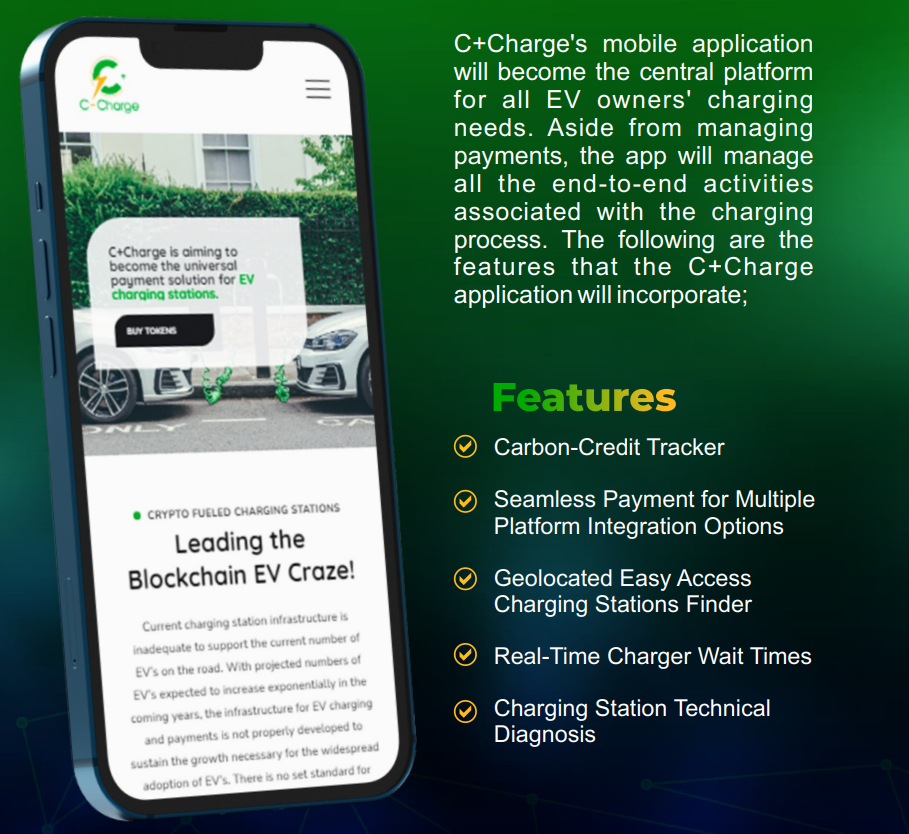 ---