European Police Forces Want Tougher KYC Measures for Crypto Industry
Europol, the EU's law enforcement cooperation agency, has called on EU member states to press crypto businesses to enforce tighter know-your-customer (KYC) policies. The organization also wants exchanges to communicate more with regulators to combat what it believes is a rising crime wave powered by cryptoassets and privacy wallets.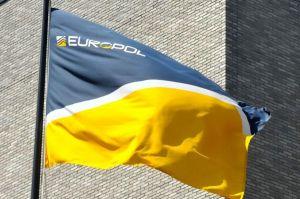 In its Internet Organised Crime Threat Assessment report, published on October 5, Europol claimed that the dark web has become increasingly reliant on encrypted email services, privacy-enhanced cryptoassets and bulletproof hosting (BPH) – posing a pressing problem for law enforcement agencies across the world.
However, the agency expressed positivity about the way European crypto companies have attempted to stem the laundry of illegal proceeds, speaking of a "massive effort" from within the industry.
The report's authors wrote,
"The [crypto] industry and exchanges, in particular, have continued strengthening their KYC measures, either through their increasing effort to identify rogue clients or by a growing set of legislation affecting the industry."
However, Europol claimed that the above was not true of all crypto exchanges, which, it stated, "still differ in the degree to which they address the issue and the level of assistance they provide to investigators."
Europol said that it is currently conducting the world's first international law enforcement survey to focus on cooperation with major crypto exchanges and payment services – as part of an attempt to assess crypto industry players' compliance levels.
The authors added,
"[Cryptoassets] continue to facilitate payments for various forms of cybercrime, as developments evolve with respect to privacy-oriented crypto coins and services. [On the dark web] there "has been an increase in the use of privacy-enhanced cryptoassets and an emergence of privacy-enhanced coinjoin concepts, such as [wallet providers] Wasabi and Samourai."
Some of the other challenges that hamper European police forces' crypto-related investigations include the following, per Europol:
centralized and decentralized mixing services
clandestine over-the-counter trading
the use of privacy coins
nested services whereby exchanges are incorporated within wallets or other services
decentralized exchanges
___
Learn more:
Bitcoin's Wasabi Too Strong For Europol
As 'Apathy Towards Privacy' Prevails, This Firm Says It Can Track Monero
This is How Facebook's Novi Can Share Libra User Info With Others
---