eToro Adds 6M Users On Its Way to Become USD 10B Public Company
Multi-asset social trading platform eToro said it added over 5m new registered users in 2020 and another 1.2m this past January alone, reaching the 20m users milestone, as it aims to go public via a merger.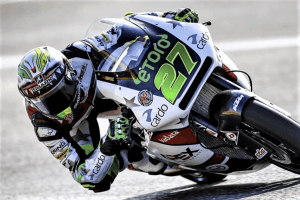 Per the company, in 2019, monthly registrations averaged 192,000, while last year, that grew to 440,000. At the same time, the monthly average number of trades jumped from 8m to 27m. In January this year, it increased to 75m trades, the company said, adding that, in 2020, it generated gross revenues of USD 605m, or 147% more than in 2019.
Also, eToro and FinTech Acquisition Corp. V, a Nasdaq-listed special purpose acquisition company, announced today that they have entered into a definitive business combination agreement. The new company, eToro Group Ltd., is expected to have an estimated implied equity value of approximately USD 10.4bn and is also expected to be listed on Nasdaq.
The business combination is targeted to close in the third quarter of 2021, while existing eToro equity holders will remain the largest investors in the new company retaining approximately 91% ownership, eToro said.
The platform supports investments in equities, exchange-traded funds, commodities, currencies, cryptoassets, and smart portfolios.
"Our users come to eToro to invest, but also to communicate with each other; to see, follow, and automatically copy successful investors from all around the world," Yoni Assia, CEO of eToro, was quoted as saying in the press release. "We created a new category of wealth management – social investing – and we are dominating the market as evidenced by our rapid expansion."
___
Learn more:
- eToro Says It Didn't Restrict Bitcoin Buy Orders Last Weekend
- Alec Baldwin Hired by eToro, but Baldwins are Not New to Crypto
- Europe Gets Its New Crypto Unicorn, Bitpanda
- BlockFi Valued at USD 3B Following USD 350M Round
- Coinbase Reportedly Valued at USD 90B in a Private Auction
- 1 Million First-time Buyers Bought Bitcoin on Dorsey's Cash App Last Month
---