Ethereum's Buterin Says Tether Is Bitcoin's 'Ticking Time Bomb Demon'
Ethereum (ETH) co-founder Vitalik Buterin argued that, like Ethereum, Bitcoin (BTC) has its own potential bombs waiting to explode. (Updated on March 12, 09:33 UTC with a tweet by Paolo Ardoino, Chief Technology Officer at Tether.)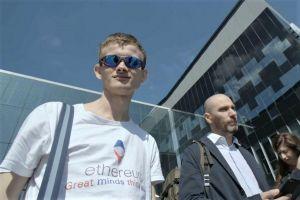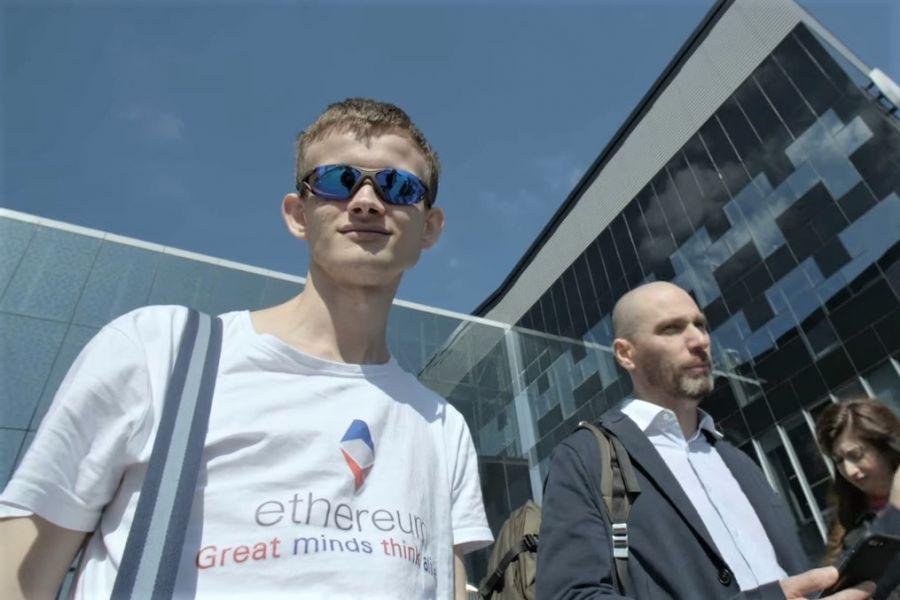 The ecosystem around Ethereum could see failures and hacks, discussed the participants of The Tim Ferriss Show yesterday. To this, Buterin said: "I think the Bitcoin ecosystem does have its own [...] ticking time bomb demons too, like Tether is one example."
He did not elaborate on this any further.
Tether is the issuer of the most popular stablecoin, tether (USDT) and is being criticized for the lack of transparency. However, as reported, in a recent settlement with the New York Attorney General's office, Tether was obliged to disclose how its stablecoin is backed in more detail. "These will be published on a quarterly basis. We anticipate that these will be published on Tether's website," Stuart Hoegner, General Counsel at Tether, previously told Cryptonews.com, declining to elaborate any further. Also, critics claim that "unbacked tether" is being used to pump up the price of BTC. However, these claims have been largely dismissed.
That said, according to analysts at JPMorgan, if traders were to lose faith in tether, the bitcoin market would likely suffer "a severe liquidity shock." Around 50%-60% of bitcoin trades for USDT since 2019, it said. (Learn more: Imagine Regulators Shutting Tether Down - What Happens to Bitcoin?)
However, USDT is also being used in the ETH trading. For example, the ETH/USDT trading pair on major crypto exchange Binance is responsible for 5% (USD 1.5bn) of the total ETH trading volume in the past 24 hours. In comparison, BTC/USDT hit 6.7% (USD 3.8bn).
Meanwhile, back to the podcast with Buterin, he described Ethereum as "a general-purpose blockchain." It expands on the Bitcoin approach, Buterin said, wherein instead of having rules that are designed around supporting one application, Ethereum aimed to make "something more general-purpose where people can just build their own applications and the rules for whatever applications they built can be executed, implemented on the Ethereum platform."
The value of ETH depends on the Ethereum network being useful, whereas BTC "derives value from bitcoin the currency," according to Buterin. "Bitcoin the blockchain is this thing off in the side that, 'Well, okay. Fine. It has to exist'," he added.
Comparing the regulatory situation of Ethereum and Bitcoin, Buterin stated that both benefit from being highly international, and having strong communities in the US, Europe, and China, among other places. This includes countries that are not geopolitically on the same page with each other, he said, adding: "There's a lot of resiliency in that sense."
The regulators have cracked down on crypto "significantly less than they theoretically could," Buterin said, as "they theoretically could make something like Coinbase illegal overnight." But they don't, he concluded, partly because regulators "see a lot of the positive value that's coming out of these platforms."
At the time of writing (14:52 UTC), BTC trades at USD 56,168 and is up by 3% in a day and 16% in a week. It rallied by 45% in a month and 610% in a year. At the same time, ETH is almost unchanged in a day, trading at USD 1,843. It jumped by 23% in a week and 14.5% in a month. It also outperformed BTC in the past 12 months, skyrocketing by 817%.
___
Learn more:
- Ethereum's Vitalik Buterin Now Bitcoin Price Analyst Too
- Did Vitalik Buterin Just Say That Ethereum Is Now More Important Than Bitcoin?
- Bitcoin vs. Ethereum Fight Escalates amid Fresh Capital Entering the Space
- Cardano and Binance Founders Take Aim At Ethereum as ADA & BNB Rally
__
(Updated at 15:19 UTC with trading data from Binance.)
---