Ethereum Moves Higher Against Bitcoin on a Wave of Positive News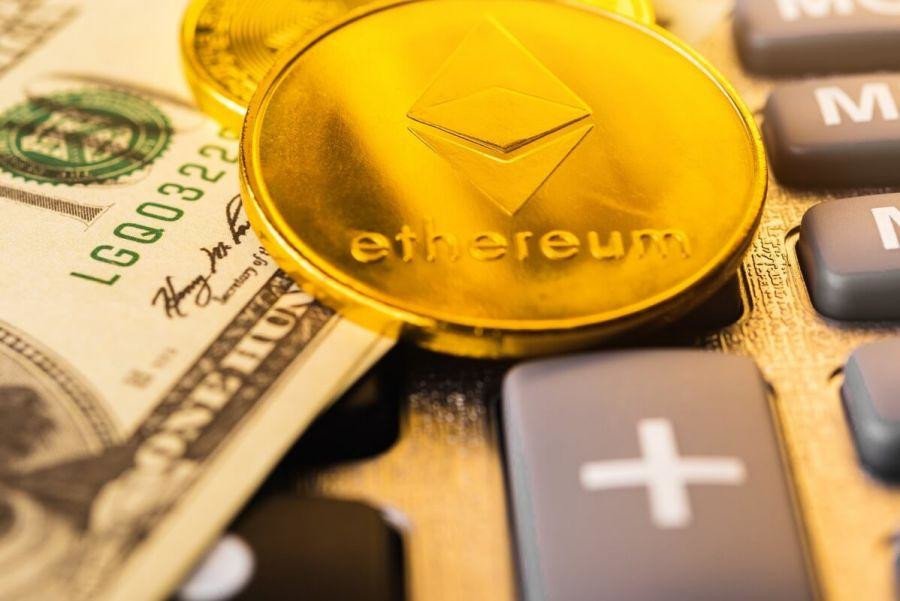 The price of ethereum (ETH) has outperformed bitcoin (BTC) over the past 24 hours, after news emerged that a final testnet has gone through the steps necessary for transitioning Ethereum to its planned proof-of-stake (PoS) system.
On Wednesday at 10:40 UTC, ETH stood at USD 2,682, up 6% for the past 24 hours. At the same time, BTC traded at USD 40,424, up by almost 5% over the same time period. However, BTC still outperforms ETH in a week and a month, as bitcoin dropped less than the second-largest cryptoasset by market capitalization. In either case, ETH is now up almost 50% in a year, while BTC is down 28%.
ETH price over the past 14 days: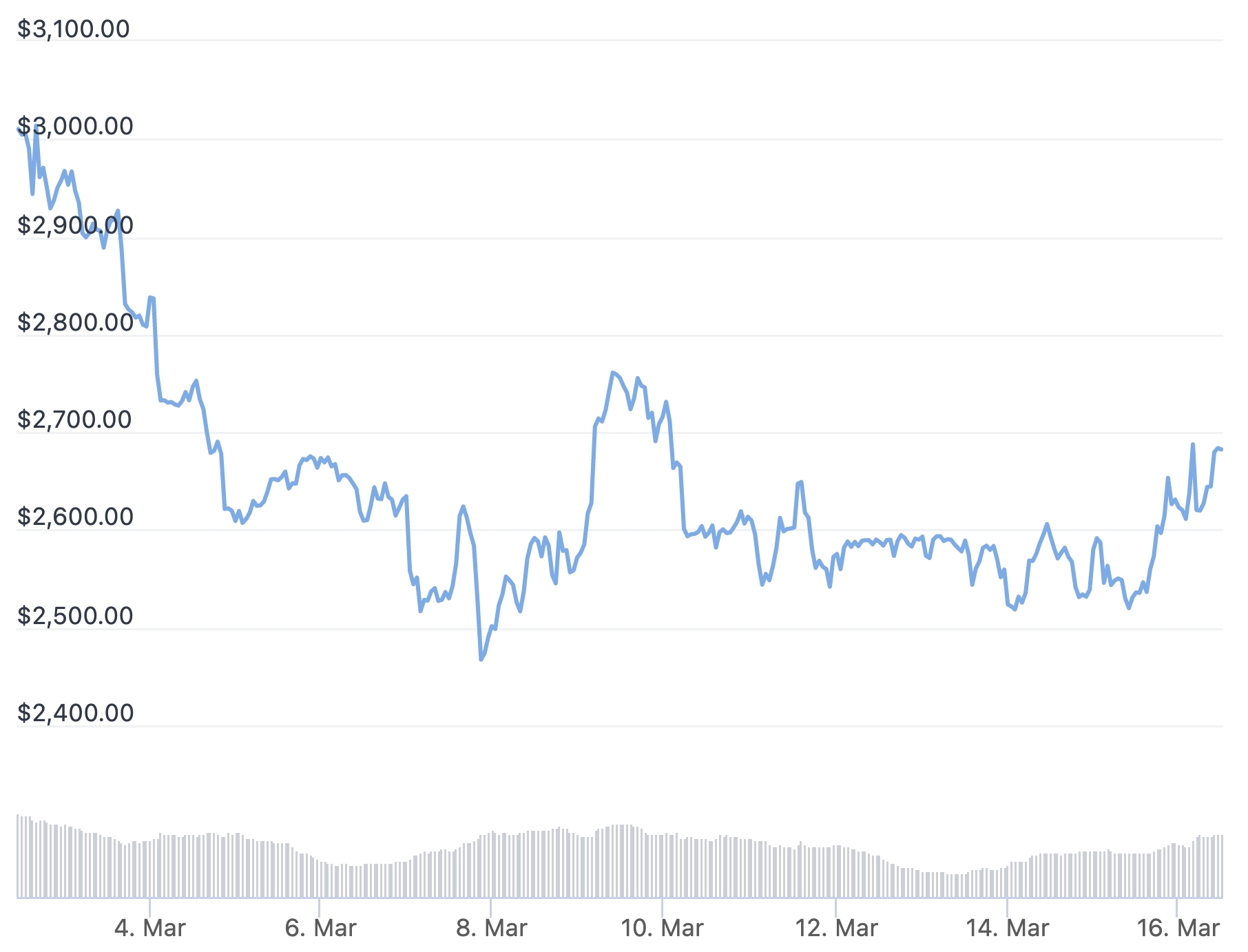 The market moves over the past day followed an announcement from Ethereum developer Tim Beiko on Tuesday saying that Kiln – the final testnet for merging the current version of Ethereum with its new PoS system – had gone through the process necessary to complete "the Merge."
"The Merge" involves merging Ethereum's current proof-of-work (PoW) blockchain with the beacon chain proof-of-stake system.
However, Beiko later admitted that not everything had gone exactly as it should during the test, writing on Twitter that "it seems there is a client who isn't producing blocks consistently."
"The network is stable, with >2/3rd of validators correctly finalizing. We're looking into the issue," the developer added.
Four hours later, Marius Van Der Wijden, another Ethereum developer, indicated that he had figured out what the problem was, saying the team is looking into "a couple of small issues."
'Bullish divergence' on ETH price
Commenting on the Ethereum network from a value standpoint, the on-chain analytics platform Santiment wrote on Wednesday that while the utility of the network has remained steady, prices have fallen by 35% over the past four months.
"With the amount of unique addresses interacting on the Ethereum network staying flat, there is a bullish divergence between [daily active addresses – DAA] and price," Santiment said. (Learn more: Bitcoin & Ethereum Investment Outflows)
Also, yesterday, Ethereum-focused blockchain firm ConsenSys said that its Metamask wallet now supports more than 30 million monthly active users (MAUs), growing by 42% in only four months. "A global user base relies on MetaMask to mint and collect NFTs, join DAOs, and participate in DeFi protocols," per the company.
As reported, ConsenSys itself, which is also involved in Ethereum's merge, just raised USD 450m from investors in a Series D funding round. The funding round brings ConsenSys' valuation to over USD 7bn, representing more than a doubling since its Series C round in November 2021.
ConsenSys founder & CEO Joe Lubin, who is also an Ethereum co-founder, said the round took in both fiat and digital assets, with all investments converted to ETH.
"Next round will be our 'Series ETH' where we will assist investors in getting fully crypto native to contribute ETH as a symbol of and commitment to the ongoing paradigm shift," Lubin added.
However, at the same time, he questioned the sustainability of rival projects, including the fast-growing Solana (SOL) blockchain. According to Lubin, Solana is paying outsized rewards to users who validate transactions on the network compared to the revenues generated by those transactions, and it needs to "figure out a more sustainable business model for the network."
'Ethereum killers' still on the move
Meanwhile, signs also emerged on Wednesday that the so-called 'Ethereum killers' – smart contract-enabled protocols that aim to compete with Ethereum – saw increased interest from investors too.
Over the past 24 hours, SOL, Polkadot's DOT token, and Avalanche's AVAX were all up by around 5%, coming in just behind ETH in terms of price performance. AVAX and SOL are up 143% and 491% in a year, respectively, while DOT is down 47%.
With high transaction fees continuing to plague users on Ethereum, other platforms compete with the dominant smart contract platform largely by making transactions for users faster and cheaper. However, ETH fees dropped this year sharply.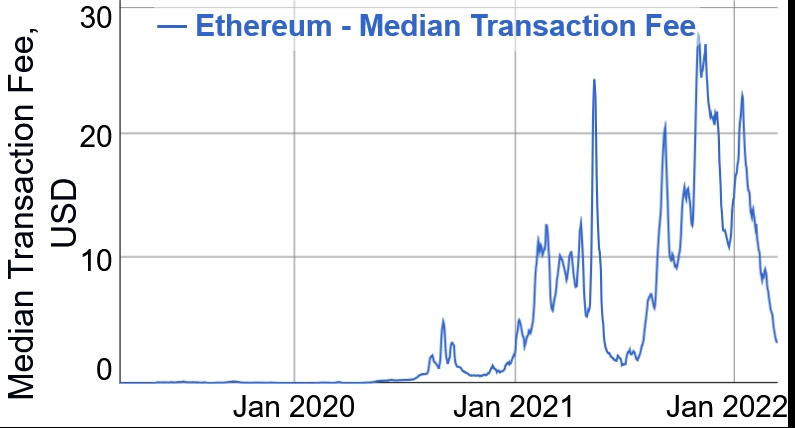 ____
Learn more:
- Bitcoin and Ethereum Get Support in EU, Ban Idea Rejected
- Elon Musk Won't Sell Bitcoin, Ethereum, Dogecoins as Inflation Soars and Recession Risk Grows

- 3 Ways to Invest in Ethereum Without Buying ETH
- Staking in 2022: Ethereum's Merge, Institutions, Layer-2, and Liquid Staking
- Top Trends at ETHDenver 2022: DAOs, DAOs, Regulation, DeFi, and DAOs

- Final Countdown to Ethereum Merge Begins as Configs for the Last Public Testnet Go Live
- ETH Rises with Broader Market as Ethereum Fees Hit a 7-Month Low
---