Ethereum Looks For 1 Million Devs While Ether Price Surpasses USD 190
Disclosure: Crypto is a high-risk asset class. This article is provided for informational purposes and does not constitute investment advice. By using this website, you agree to our terms and conditions. We may utilise affiliate links within our content, and receive commission.
With the fifth annual Ethereum conference, Devcon, about to finish tomorrow, a new challenge has been issued: get 1 million developers to build on Ethereum in a year.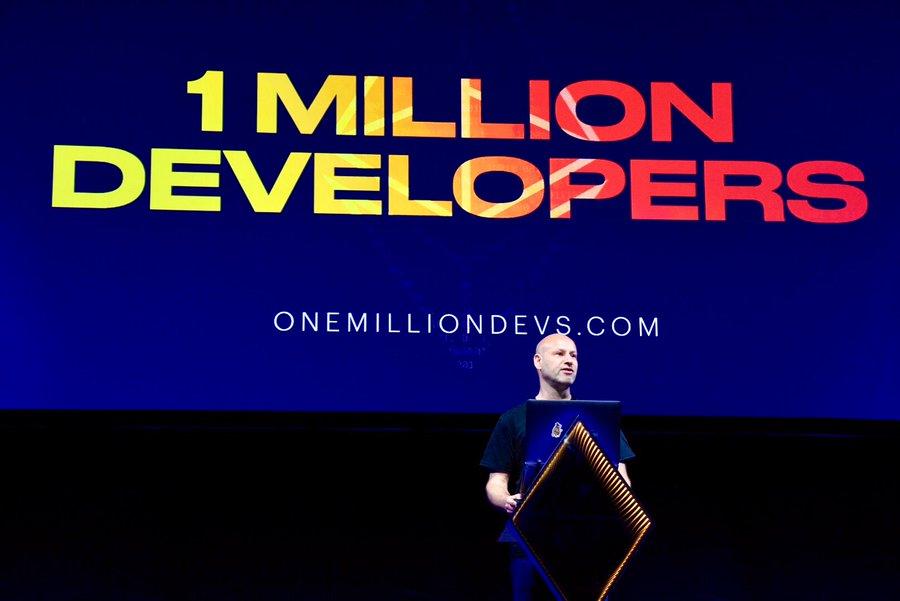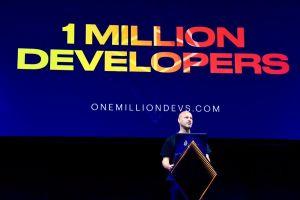 Devcon is an annual conference held by the Ethereum Foundation for developers, researchers, engineers and others to gather and discuss their thoughts and ideas, happening in Osaka, Japan this year, and these developers have been challenged by one of their own. Joseph Lubin, co-founder of Ethereum and founder of blockchain company ConsenSys, came up with a mission which, if completed, would get 1 million developers to build on this platform by Devcon 6.
"There are 30M+ devs worldwide. Let's give them their 'holy shit' #blockchain moment, and jumpstart a more open & transparent Web 3.0," Lubin tweeted.
The website dedicated to the mission and the upcoming dapp (decentralized app) claims that there are more than 200,000 active Ethereum developers. Also, the site gives more details, stating that the developers across the planet are playing the part in this "radical change brought in by blockchain," and that Ethereum and ConsenSys mission is to bring as many of these developers to Ethereum "by providing an interactive and immersive space for newbies and veterans alike, to learn, collaborate, share, and build in a fun and easy manner." While the dapp is "coming soon," those who become part of this mission will be able to create decentralized developer profiles to share their own projects, join the community, and build their reputations, the website says.
The site also prominently displays the relevance of "an 'a-ha' moment" – in other words, the point of revelation when the Ethereum ecosystem participants "finally grasped the potential of Ethereum and dropped everything to participate in the Web3 movement." To find this 'a-ha' moment, developers will be given an opportunity to earn rewards while participating in interactive "Adventures and Quest," meant to showcase tools and concepts within the Ethereum ecosystem. Additionally, the idea is for these new developers to draw their colleagues to Ethereum and show them what it has to offer by creating their own interactive adventures or quests.
On their side, the team accepting the challenge came out with a project overview, giving itself two weeks to create this series of quest to get the users to this 'a-ha' moment, with rewards and referrals features, the final goal being to "make the platform not only interesting for new Ethereum developers, but also for those already involved in the space – to keep them around – by creating a platform which allows them to connect and collaborate."
To accomplish this, the Rapid team, a Research and Development team within ConsenSys, want to "push the limits of decentralized Authentication, Storage and Messaging" and use 3Box which offers a suite of decentralized identity tools that allow quick building of social applications, which the website uses as a content management system, they say.
As previously reported, ETH price went over USD 180 while the developers were discussing the transition from Ethereum 1.0 to Ethereum 2.0, drawing both praise and criticism for their statements.
Now (UTC 7:50) that the price is USD 193, appreciating 5.5% in a day and 9% in a week, the new idea coming from Ethereum also drew both love and fire. On the one hand, many find this a good, useful, and even a groundbreaking idea. However, there are people arguing that the website is giving false numbers of ETH's active developers, and there are also those who agree with idea, but advise caution in the approach.
---