Ethereum Hits USD 2,000, Outshined by Bitcoin (UPDATED)
Disclosure: Crypto is a high-risk asset class. This article is provided for informational purposes and does not constitute investment advice. By using this website, you agree to our terms and conditions. We may utilise affiliate links within our content, and receive commission.
The two largest cryptoassets, bitcoin (BTC) and ethereum (ETH), are on their journey of discovering new all-time highs. (Updated on February 1, 06:13 UTC, with the latest market data and comments from Elon Musk.)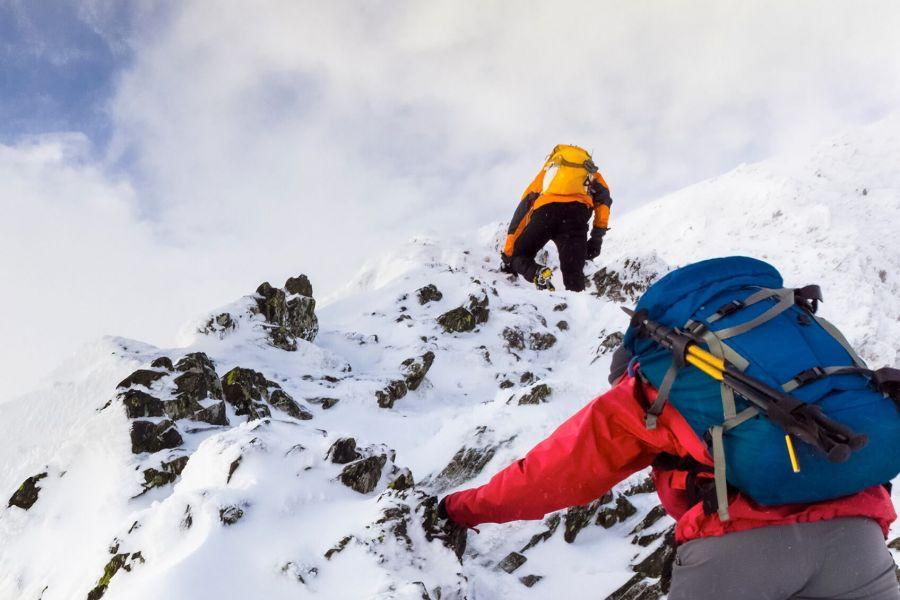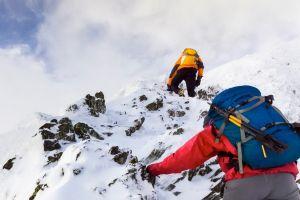 Despite its recent high fees-caused problems that helped competitors grow, ETH surpassed USD 2,000 today for the first time, while BTC, which is still a USD 1trn asset, rallied above USD 56,000.
On Sunday (06:08 UTC), ETH trades at USD 1,951, correcting lower from its new all-time high of USD 2,043. The price is down by 3.8% in a day, trimming its weekly gains to less than 8%.
High ETH fees are dampening the rally as DeFi users are migrating towards competing, more centralized chains such as Binance Smart Chain, while competitors are using every opportunity to criticize ETH.
However, at the same time, ETH supply available for trading has been decreasing recently:
ETH locked in DeFi jumped by 16% in a bit more than a month, reaching ETH 7.7m (USD 15bn).
ETH sent to the ETH 2.0 deposit contract, where it's being locked for many months, surpassed ETH 3m (USD 5.9bn).
Grayscale Ethereum Trust received ETH 222,958 (USD 435m) since its reopening in February.
Meanwhile, at the same time, BTC is trading at USD 56,789, after it hit USD 57,851 yesterday. The price is up by 1.5% in a day and 21% in a week.
The prices of the two largest cryptoassets corrected after Tesla's Elon Musk said that "BTC & ETH do seem high." However, both BTC and ETH have rebounded since then with bitcoin showing more strength.
However, in April 2020, Musk also said that "Tesla stock price is too high."
Since then, the price of one of the hottest stocks went up by 458%. In the same period of time, BTC rallied by 572%, while ETH skyrocketed by 892%.
"I was expecting [BTC] to touch [the USD 50,000] level so that the media could get some headlines and then pull back somewhat considering the relentless one-way move we've seen the past 90 days but it's so far holding up well above USD 50,000 so there is very solid demand holding it up. Still expect strength in the medium term but don't think it will be without some volatility in both directions," Jeffery Wang, Head of America's at the Amber Group, said in an emailed comment.
Also, according to Philip Gradwell, Chief Economist at Chainalysis, low BTC inflows to exchanges and high trade intensity when the price is rising suggests that bitcoin available to buy is falling while demand is rising, which indicates prices should rise.
"However … there may be an increase in trading off of exchanges, for example via Over The Counter (OTC) brokers. So exchanges may not be giving a full picture of market conditions," he wrote in his newsletter, adding that large investors appear to have reduced their holdings by BTC 192,000 in the week of 8 February.
"It feels to me that we are in a 'wait and see' moment," Gradwell said, noting that while large investors seem to be cautious now, this is being balanced by retail demand on exchanges, which often follows the momentum of the market.
However, one of the most bullish non-crypto companies, US-based software developer MicroStrategy, confirmed yesterday that they were able to borrow over USD 1bn "for free" in order to buy more BTC, showing how strong demand from large investors is.
"The trend is clear: we are in a phase where some people are getting hilariously rich. The last phase of this was late 2017, but the realized gain on exchanges then was half of what it is now. And the gains being made now are equal to half of all the gains that have ever been made," Gradwell concluded, adding that if all the bitcoin ever deposited on exchanges was bought immediately and then only sold when it was withdrawn, the profit from that trade so far would be USD 78bn.
____
Learn more:
– What's in Store for Ethereum in 2021?
– Analysts Deconstruct Bitcoin vs. Ethereum Debate As Alts Outperform
– 1,400+ Firms Flock To Learn About Bitcoin, But 'There Is No Playbook'
– Microsoft CEO Claims No Plan To Follow In Tesla's Bitcoin-buying Footsteps
– Bitcoin Is a Sideshow & a Poor Hedge, but It's Mainstream – JPMorgan
– Engineer Elon Musk Says Bitcoin 'Is Less Dumb' Than Cash
– The Bond King Goes From 'Bitcoin Is A Lie' To BTC 'Maybe The Stimulus Asset'
– CFOs and Financial Advisors Have Different Concerns About Bitcoin
– Private Jet Booking Company Claims Its Sales Grows on Bitcoin Payments
---