Elongate: Market Rereads Bitcoin FUD Playbook & Waits For The Next Tweet
Disclosure: Crypto is a high-risk asset class. This article is provided for informational purposes and does not constitute investment advice. By using this website, you agree to our terms and conditions. We may utilise affiliate links within our content, and receive commission.
The Cryptoverse is hard at work debunking Tesla chief Elon Musk's Bitcoin (BTC) criticism, with many accusing him of narcissism and market manipulation, while some trying to guess what else might be used from the BTC FUD (fear, uncertainty, doubt) playbook.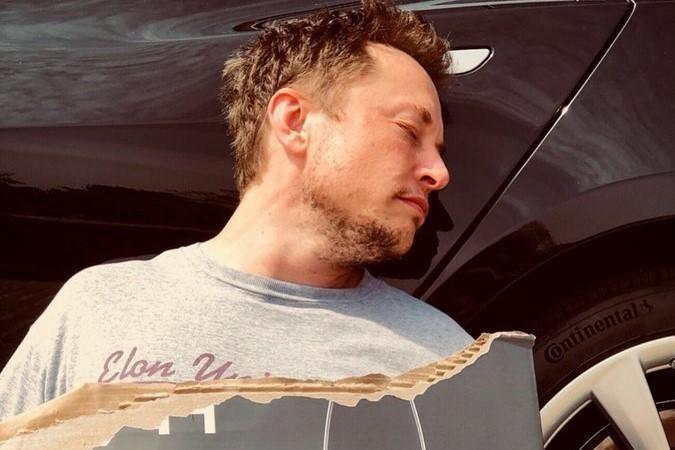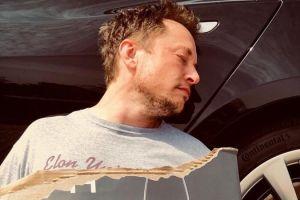 It's not news by now that the business magnate wields great power through his words, and specifically, his words tweeted to his 55m followers. He himself admitted to possessing the power of moving the markets, while studies and analysts have argued this to be the case as well. Additionally, Musk is speculated to be in trouble with the US Securities and Exchange Commission (again, or still).
Commenters have argued that the SEC's moves against the Tesla chief discredits his "FUD." Others say that the more Musk tweets, the less people will listen, adding that, while it's doubtful he's ignorant of the consequences of his actions, he failed to fully consider them "empathetically."
The Cryptoverse residents have already compiled lists of the most common FUD points related to Bitcoin, in an effort to debunk them or show how they've already been debunked. It includes claims that BTC is a bubble, is for criminals mostly, it ruins the environment, it's centralized, it can't scale, etc.
So far, Musk has mostly focused on how BTC mining affects the environment, now also adding that it's a centralized network and Dogecoin (DOGE) can beat BTC in a scaling competition.
In either case, for some observers, the current situation is reminiscent of early 2017, while others say that everything there is to criticize bitcoin about had already been discussed years ago.
And once again, this time in 2021, many have joined efforts in an attempt to debunk Musk's claims.
Michael Saylor, CEO of US-based software company MicroStrategy, posted this video in which he talked about the much-discussed Bitcoin's energy consumption (also, a reason given for Tesla's stopping purchases with BTC).
"Bitcoin's Proof of Work architecture creates Seven Layers of Security and serves as the foundation for the world's first & greatest digital monetary network. There is no more efficient technology for converting energy into prosperity," Saylor said.
To this, Musk gave what quite a few described as a "childish" response, perhaps Donald Trump-esque, writing only: "Saylor Moon".
Meanwhile, responding to the centralization claims, Nic Carter, Founding Partner of blockchain-focused venture capital firm Castle Island Ventures, stressed that "Bitcoin exists as a direct response to centralized systems like PayPal" which was co-founded by Musk.
"The [proof-of-work]/energy cost is what frees us from the tyranny of centralized monetary & payment systems that you cherish," Carter added. He described Musk's tweets as "an unstable centi-billionaire's mood swings," and as only one on a list of many negative things Bitcoin has survived.
However, according to BitMEX Research, Musk's idea of speeding up DOGE's block time and increasing the block size is a positive one, bringing Lightning into the discussion, as well as Ethereum (ETH)'s scalling solutions.
Also, much of the online discussion is focused on predicting Musk's future tweets. The possibilities include: naming another coin as the real Bitcoin, announcing more purchased BTC, buying BTC below USD 40,000, Tesla producing bitcoin mining stations running on lithium batteries to solve the energy issue, and selling all BTC holdings for DOGE.
'Egomaniac' and 'market manipulator'
However, the main battle seems to be on the emotional front, while many are trying to understand Musk's motives.
Some comments paint a picture of Musk as a cult leader and an egomaniac, a child in an adult billionaire's body, a narcissist who wants to be given full credit for DOGE's eventual success and who belittles that which he can't own/control, but adding that "looking to celebrities for confirmation of the validity of emerging technologies is also ludicrous."
Among the theories is also the one that says Musk wants Tesla to accumulate more BTC than MicroStrategy (BTC 91,850, as of May 13).
That said, there are plenty of those who argue that Musk is trolling the Cryptoverse, and/or manipulating the trading bots. This is much of what the online commenters have focused on over the past day, with many accusing Musk of market manipulation.
Some suggested that the timing of Musk's recent comment may have not been a coincidence.
As reported, yesterday's ambiguous tweet by Musk had prompted speculations that Tesla may or had already sold its BTC holdings, which Musk today denied.
In April, he also claimed that he didn't sell any of his personal BTC.
Tesla previously made an uproar in the Cryptoverse when it had stopped accepting BTC, after which Musk tweeted that "obnoxious threads" criticizing him for that decision makes him "want to go all in on Doge."
Trader Michaël van de Poppe found it "sad" that tweets of a single person in the world can move the market, but adds that "that's the early stage that we're in."
On the other hand, Lex Fridman, a research scientist at MIT, said that the toxicity in the Bitcoin community is "now a bug" that "drove a lot of folks I know away from Bitcoin, including Elon Musk."
"I don't agree that the reaction to Elon is an example of Bitcoin Maxi toxicity," replied Sino Global Capital chief Matthew Graham. "I think it's a natural and frankly quite fair reaction to Elon's reckless toxicity."
____
Other reactions:
__
__
__
_____
Learn more:
– Tesla & Elon Musk-Triggered Selloff Shakes Crypto Market, Raises Questions
– Dogecoin Tops Liquidation Charts On Elon Musk Live Weekend
– Proof-Of-Bitcoin Needed As Critics & Competitors Unite To Play Climate Card
– Are Wall Street Giants Playing the 'Make-Bitcoin-Cheaper' Game Again?
– Are GameStop-Style Surges In Crypto Any Different From Old Pumps & Dumps?
– Here Are the Ways Governments Could Attack Bitcoin – and None of them Sound Hot
---