Tesla & Elon Musk-Triggered Selloff Shakes Crypto Market, Raises Questions
Electric car manufacturer Tesla and its CEO Elon Musk once again moved the whole crypto market, triggering a sharp selloff, massive liquidations, and prompting speculations about Tesla's move and reigniting debates about Bitcoin (BTC) mining. (Updated at 12:18 UTC: updates throughout the entire text. Updated at 14:50 with additional comments and the latest market data.)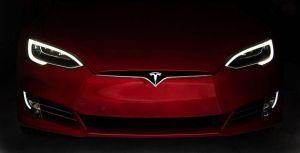 Elon Musk announced that Tesla suspended vehicle purchases using BTC and is looking at other cryptoassets.
BTC plunged from almost USD 55,000 to USD 47,600, before recovering above USD 51,500 and correcting lower again.
At 14:48 UTC, BTC trades at USD 50,446 and is down by 10% in a day. The 24-hour BTC trading volume surpassed USD 110bn, compared with USD 68bn yesterday. Other coins from the top 10 club have also followed a similar path and are now down by 2%-13% in the past 24 hours, except cardano (ADA), which is up by 5%.
Meanwhile, total liquidations in the crypto derivatives market reached USD 4bn (392,741 traders "were liquidated") in the past 24 hours, per Bybt.com data. BTC is responsible for USD 2bn, while ETH liquidations reached USD 742m.
"We are concerned about rapidly increasing use of fossil fuels for Bitcoin mining and transaction especially coal, which was the worst emissions of any fuel," according to a screenshot, shared by Musk on Twitter.
It added the company still believes cryptocurrency is a good idea and has a promising future, "but this cannot come at great cost to the environment."
Tesla said it won't be selling any BTC it holds and intends to use it for transactions "as soon as mining transitions to more sustainable energy."
However, in April, Musk agreed that BTC "incentivizes renewable energy."
"We are also looking at other cryptocurrencies that use <1% of Bitcoin's energy/transaction," they concluded. This week, Musk asked his Twitter followers, whether the company should start accepting dogecoin (DOGE).
Ben Gagnon, Director of Mining Operations at listed BTC mining company Bitfarms, stressed that, according to data from Cambridge and Digiconimist Bitcoin Electricity consumption index, Bitcoin only represents approximately 0.1% of the global man-made emissions.
"And these emissions are largely a result of consuming electricity that would otherwise be lost due to lack of demand or cost-effective energy storage systems," he said in an emailed comment.
Tesla started accepting BTC in March this year.
Industry players seem unconvinced that Tesla was not aware of the carbon footprint of Bitcoin mining, and speculate that this decision to suspend BTC payments might be related to subsidies Tesla is receiving from the US government.
Moreover, just yesterday, Reuters reported that Tesla is seeking to enter the multi-billion dollar US renewable credit market, hoping to profit from the Biden administration's march toward new zero-emission goals.
"It's difficult to understand how this issue was not identified during their initial due diligence process. For me, the timing of the announcement seems arbitrary. This news is not new nor surprising but yet forced the price down 17%. It really demonstrates the vast information asymmetry in this industry and the oversized role Musk has on influencing the price of bitcoin. These issues will consistently catch retail investors out," Luke Sully CEO of Ledgermatic, a crypto treasury technology specialist, told Cryptonews.com.
According to him, buying a car with BTC doesn't make much sense and Tesla has not disproved that assumption.
"A lot of the bitcoin community have been vocally against Musk on this, not to defend bitcoin's energy usage but to point out that his bullish announcements on Dogecoin, a highly speculative and bubble-prone coin are not guided by the same ethical concerns he's now showing on Bitcoin, therefore, it's somewhat of a double standard," Sully added.
Edan Yago, Co-Founder at Bitcoin-based DeFi protocol Sovryn, opined that Tesla is becoming even more reliant on government handouts - "and you have a company trying harder and harder to stay "cool", while in reality becoming dependent on the establishment."
"The next big devaluation of Elon's reputation will be when an entire generation of crypto investors realize that the "Dogefather" played them," he said.
However, Nexo Co-founder and Managing Partner Antoni Trenchev, stressed that it is important to separate Elon Musk the individual, and Elon Musk the custodian of the fortunes of Tesla and SpaceX.
"Elon Musk the individual might well have a strong conviction on Bitcoin and, SNL aside, an even stronger conviction on Dogecoin. However, his Bitcoin stance is likely irreconcilable with his role as CEO of Tesla, which is a public company and answerable to shareholders and their ESG [Environmental, Social, and Corporate Governance] concerns," Trenchev said, adding that the BTC community now has to work even harder to "push the renewable mining narrative."
As for the price of BTC, Trenchev said that "BTC is getting comfortable and readying itself for the next move up towards my next key figure of USD 75,000."
__
Reactions:
___
Learn more:
- Tesla Sends Bullish Bitcoin Signal To Global Corporates
- Engineer Elon Musk Says Bitcoin 'Is Less Dumb' Than Cash
- Bitcoin Mining Difficulty is Set for an ATH As Miners Send Bullish Signs
- Proof-Of-Bitcoin Needed As Critics & Competitors Unite To Play Climate Card
- A Closer Look at the Environmental Impact of Bitcoin Mining
- Bitcoin Mining in 2021: Growth, Consolidation, Renewables, and Regulation
___
(Updated at 05:14 UTC with a Reuters report and the latest market data.)
---