Are Wall Street Giants Playing the 'Make-Bitcoin-Cheaper' Game Again?
Disclosure: Crypto is a high-risk asset class. This article is provided for informational purposes and does not constitute investment advice. By using this website, you agree to our terms and conditions. We may utilise affiliate links within our content, and receive commission.
It seems that the Wall Street actors may be playing the same game seen in January – bashing bitcoin (BTC) when it looks relatively weak, while and/or before doing their own BTC-related move. We saw this from JPMorgan and Guggenheim Partners earlier, and now it's Goldman Sachs.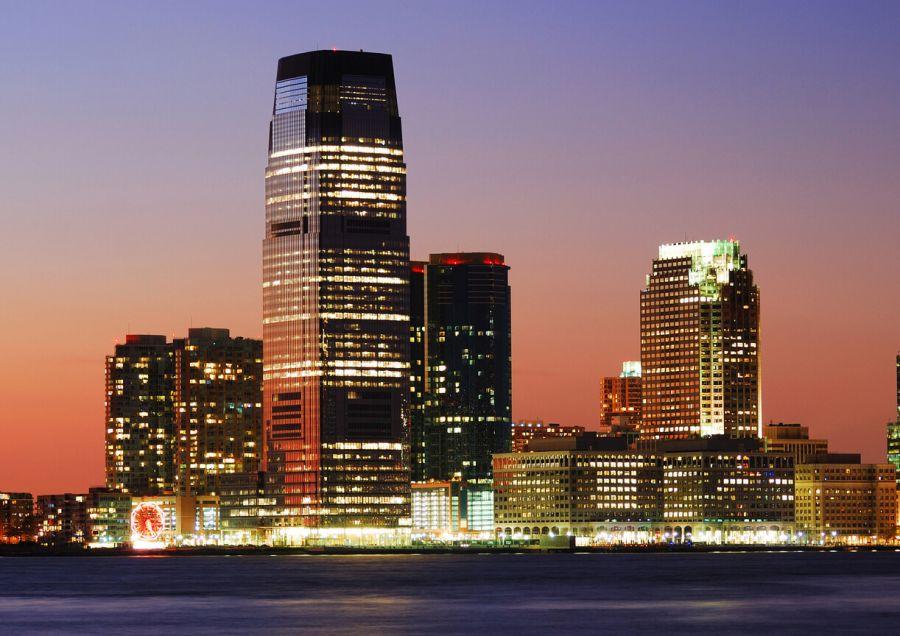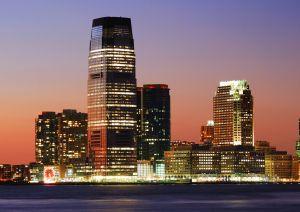 This week, US-based investment giant Goldman Sachs said that the competition from other cryptoassets, energy use, and lack of use cases are among the concerns surrounding bitcoin's long-term store of value demand.
It is too early for bitcoin to compete with gold for safe-haven demand, said the bank, but the two can co-exist, as Reuters reported. It added that the extensive energy use made it vulnerable to losing its store of value demand to a "better-designed" contender.
"While Bitcoin benefits from greater liquidity, it suffers from lack of real use and weak environmental, social, governance (ESG) scoring, due to its high energy consumption," the banks is quoted as saying. "The only way this record-sized and fast approaching supply crunch can be solved is via a surge in price to new record highs."
Furthermore, in the same note, Jeffrey Currie, Goldman's head of commodities research, said, per Kitco, that BTC "gave ground to other cryptocurrencies such as ether and altcoins. This, in our view, underscores the fact that competition among cryptocurrencies for the status of dominant long-term store of value is still on and adds an additional source of risk to holding bitcoin."
Just a month ago, it was reported that Goldman Sachs aims to offer its first investment vehicles for bitcoin and other unspecified digital assets to clients of its private wealth management group in the second quarter of this year. Some of the clients were reportedly considering BTC to be a hedge against inflation.
The bank also offers a crypto trading desk and is dealing BTC futures and non-deliverable forwards for their clients.
Furthermore, earlier in March, Goldman said it saw rising demand for BTC not only among institutional investors, but also in the private wealth management industry.
The company has delivered several relatively favorable views on crypto over the years. In late November 2017, Currie said that BTC was a commodity with many similarities to gold, and that the volatility that concerned investors stemmed mainly from its lack of liquidity. "I don't see why there is all this hostility to it," Currie told Bloomberg back then. BTC is "not much different than gold." He added though that the "real innovation" is in the ledger, not in BTC itself.
In January this year, Currie stated that bitcoin was showing signs of maturity, but that the level of institutional investment in it was still very small – more is needed for it to stabilize. BTC had a market value of above USD 600bn at the time and over USD 1trn today. "That can give you some long-run equilibrium," Currie told CNBC. But the level of volatility and uncertainty in the market "makes it very difficult to forecast it."
Words & actions
Even before this, there were questions about whether the Cryptoverse is seeing a new type of manipulation with the entrance of the traditional big investors – pump the coin with bullish news, then dump early, and/or undermining 'weak' bitcoin while preparing a bitcoin product.
Just recently, major investment bank JPMorgan opined that ethereum (ETH) will continue outperforming BTC. ETH is "the backbone of the crypto-native economy and functions more as a medium of exchange," said the bank's analysts, while BTC is "more of a crypto commodity than currency," competing with gold as a store of value.
Also, in April, JPMorgan strategists said they are "worried" over bitcoin potentially seeing deeper slumps and if the coin isn't able to break back above USD 60,000 soon, momentum signals will collapse
Yet, JPMorgan is preparing to offer an actively managed BTC, not ETH fund to private wealth clients as soon as this summer.
In January this year, Scott Minerd, Global Chief Investment Officer (CIO) at major global investment and advisory firm Guggenheim Partners, said that bitcoin's parabolic rise was unsustainable in the near-term, vulnerable to a setback, and that it was time to take some money off the table, while the company itself was waiting for permission to reserve the right to invest as much as 10% of its USD 5.3bn Macro Opportunities Fund in the Grayscale Bitcoin Trust. (Since then, BTC is up by almost 40%.)
Yet, this came just a month after Minerd had made a bullish statement about BTC potentially reaching USD 400,000, adding that "ultimately you have to buy it."
In either case, BTC is indeed among the worst performers in the top 50 club this month as it dropped by 7%, while its seemingly biggest competitor now, ETH, is up by 51% and is discovering its new all-time highs (ATH) almost every day now. BTC is down by 17% from its ATH of 64,805 (per Coingecko), reached on April 14, and trades at USD 54,431 (10:31 UTC). The price is almost unchanged in the past 24 hours. However, it rebounded from around USD 52,500, reached yesterday.
BTC price chart: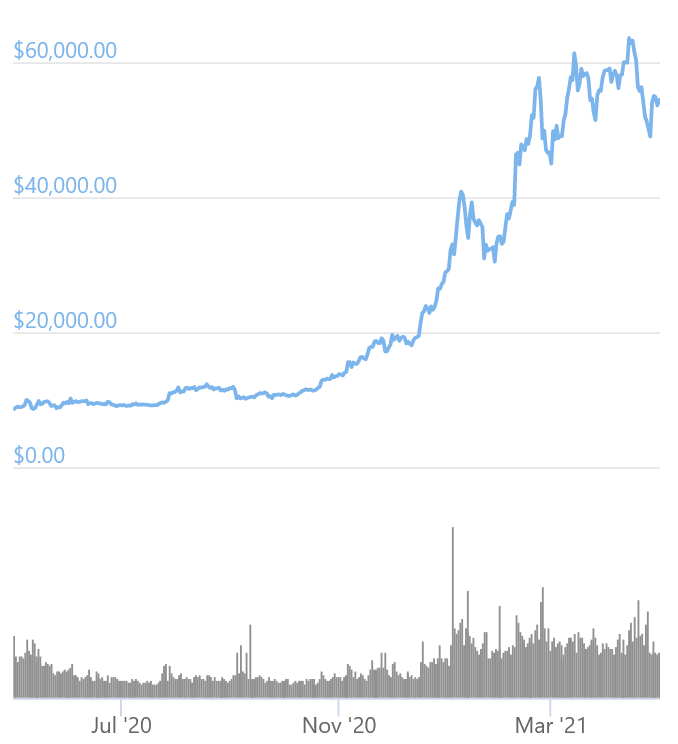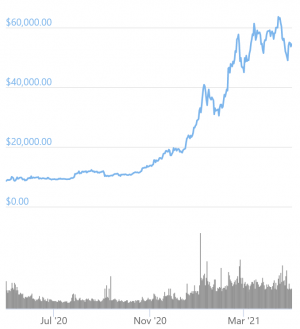 ___
Learn more:
– Keep Calm, Bulls Are Here, Say Analysts, As USD 19B Liquidated In One Week
– Bitcoin Faces Hedge Test Amid Rising Inflation Concerns
– Tesla Sends Bullish Bitcoin Signal To Global Corporates
– Institutions & Retail Compete For Bitcoin – Whose Hands Are Stronger?
– Bitcoin to Be Worth Millions by 2023, ETH Above USD 2K by 2022 – Kraken CEO
– Bitcoin Faces Hedge Test Amid Rising Inflation Concerns
– Coinbase Listing Won't Help Bitcoin Price – Analyst
– Bitcoin Market Changed 'Radically' & Volatility Decline Attracts Institutions
– Bitcoin to Be Worth Millions by 2023, ETH Above USD 2K by 2022 – Kraken CEO
– Institutions & Retail Compete For Bitcoin – Whose Hands Are Stronger?
– Next 2-3 Years 'Should Be a Turning Point for Bitcoin' – Deutsche Bank
– Inflation Is Here & Bitcoin Will Hit USD 115K 'Ahead of Target' – Pantera
---