Dozens of Altcoins on the Rise, but is it Alt Season Yet?
Disclosure: Crypto is a high-risk asset class. This article is provided for informational purposes and does not constitute investment advice. By using this website, you agree to our terms and conditions. We may utilise affiliate links within our content, and receive commission.
There's a lot of green among altcoins. The last day has seen almost ten coins in the top 100 reach the double-digit rise, while many more have entered the double-digit-percentage space in the last seven days. So, has the altcoin season started yet? Well, the Cryptoverse says – maybe (not)?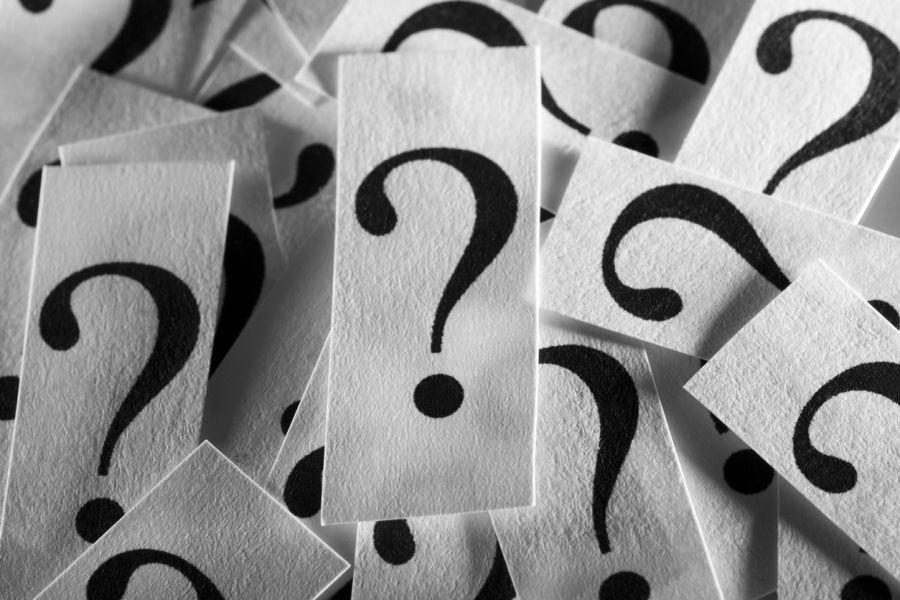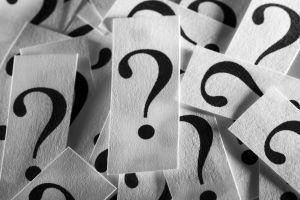 Altcoins are seeing a large activity which is prompting people to discuss whether or not the anticipated altcoin season has started already. We are seeing several elements that are fueling this discussion. The first one is, of course, the rise in price. Currently (12:27 AM UTC) the absolute majority of tokens among the top 100 are in the green.
Top 10 performers in the past 24 hours: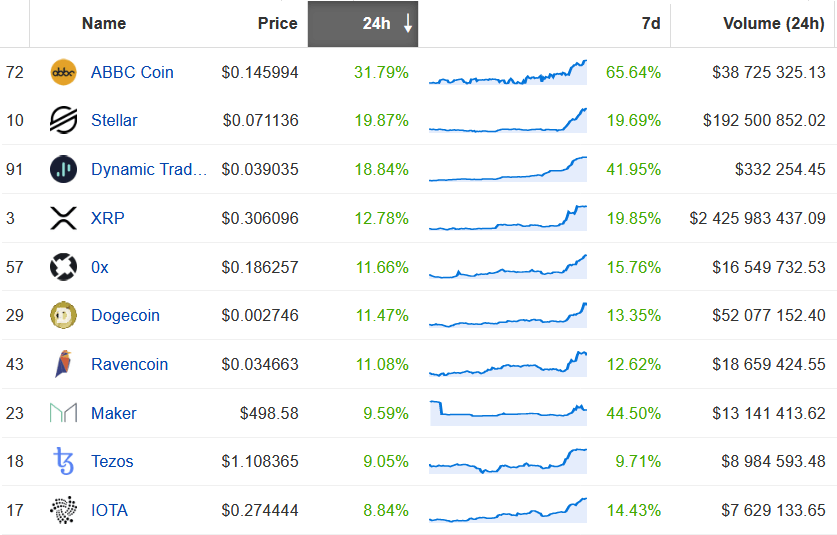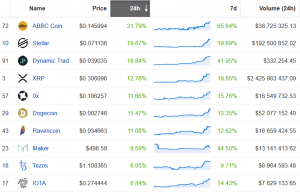 __
Top 10 performers in the past week: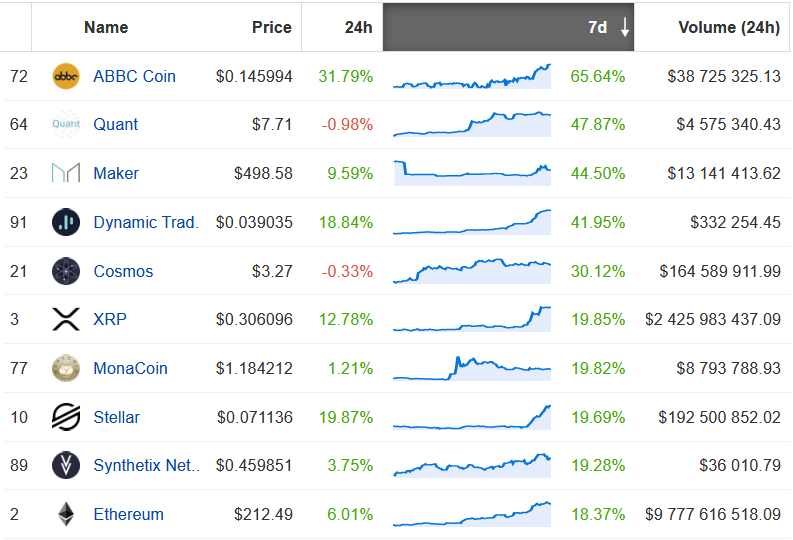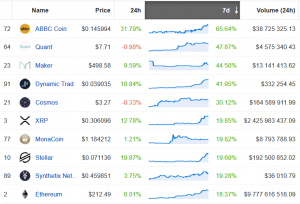 Besides the price though, trading volumes have also been going up. For example, Stellar's volume going from USD 130 million yesterday to USD 175 million today, which is a 34.19% increase. XRP's volume increased by 33.7%, DTR's by 21.4%, ETH's by 8.2%, Wixlar's by 0.22%, though Quant's decreased by 2%.
In the meantime, Bitcoin is currently trading at USD 10,227. It is almost unchanged in the past 24 hours, but appreciated 1.3% in the past week. Its dominance, or the percentage of the total market capitalization, has also decreased recently, and stands at 66.8%.
It's difficult to know what exactly is driving this development. It's likely a combination of elements, and Bitcoin consolidating around its current price may be a major part of it. It may be that traders are now looking for profit in altcoins.
It is somewhat easier to discuss individual coins though. For example, just yesterday, ETH surpassed the USD 200 mark again, and we've discussed the report that says how it might also surpass BTC in daily transaction fees, which is fueled by Tether's migration to Ethereum. Meanwhile, rumors have been going around about Ripple's partnership with cryptocurrency exchange Coinbase. Furthermore, after major crypto payments processor, BitPay, announced its plans to start supporting ETH soon, it also said it'll announce more coins, with LTC and XRP being evaluated.
But is this the beginning of an altcoin season? Is it a mini season? Many in the Cryptoverse don't seem to thinks so, with many remaining in doubt if this could actually be called "an alt season", and other people calling it an alt window, alt days, alt run, etc.
Senior Market Analyst at eToro, Mati Greenspan, even posted a poll on Twitter asking for people's opinion if this is a new altcoin season.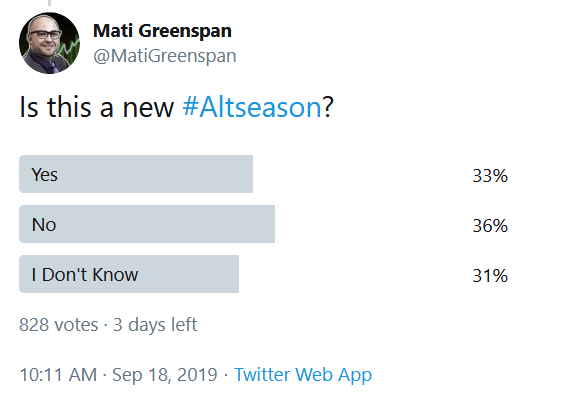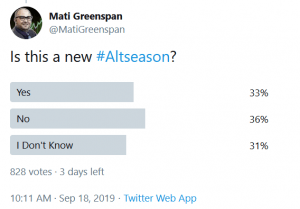 Greenspan told us that "it's quite clear that some altcoins have been performing very well over the last week or two, whereas bitcoin has been quite stable. It's still a bit early to say definitively whether this is the start of a new trend or if it's just some sort of interlude."
Additionally, popular crypto analyst and trader Josh Rager told us that "There's a possibility for steep climbs in some alts, btc dominance is declining", adding "But it doesn't come without risk if bitcoin falls, all gains will be erased, so taking profits is key and locking those in."
Meanwhile, the Cryptoworld is weighing in on this question.
__
__
__
__
__
Also, others are offering some hope for the Bitcoin camp, such as the founder and CEO of cryptocurrency exchange BitMEX, Arthur Hayes:
______
Take a poll:
---